Best Time To Visit Kissimmee
Explore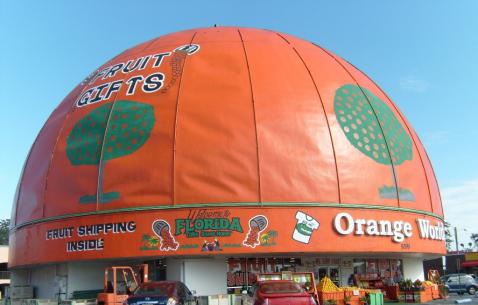 Best Time To Go To Kissimmee
Being a tourist destination from central florida, typical Kissimmee weather is tropical. The weather in Kissimmee is warm throughout the year and you can visit this city according to the activities you are looking for!
For Kite Flying: Best time to visit Kissimmee is the month of March.
For family get-togethers: The Period between thanksgiving and Christmas is ideal to make the most of the fun activities. December is the recommended time to visit.
For winter relief, you can visit Kissimmee from December to January as the weather is comparatively less cooler than the northern states.
Best time to go to Kissimmee Attractions

: Everyday 10:00 AM - 8:00 PM
: Everyday 10:00 AM - 8:00 PM
: Everyday 10:00 AM - 8:00 PM
: Everyday 10:00 AM - 8:00 PM
: Everyday 10:00 AM - 8:00 PM
: Everyday 10:00 AM - 8:00 PM
: Everyday 10:00 AM - 8:00 PM
: Everyday 10:00 AM - 8:00 PM
: Everyday 10:00 AM - 8:00 PM
: Everyday 10:00 AM - 8:00 PM
: Everyday 10:00 AM - 8:00 PM
: Everyday 10:00 AM - 8:00 PM

: Everyday 2:00 PM - 10:00 PM
: Everyday 2:00 PM - 10:00 PM
: Everyday 2:00 PM - 10:00 PM
: Everyday 2:00 PM - 10:00 PM
: Everyday 2:00 PM - 10:00 PM
: Everyday 2:00 PM - 10:00 PM
: Everyday 2:00 PM - 10:00 PM
: Everyday 2:00 PM - 10:00 PM
: Everyday 2:00 PM - 10:00 PM
: Everyday 2:00 PM - 10:00 PM
: Everyday 2:00 PM - 10:00 PM
: Everyday 2:00 PM - 10:00 PM

: Everyday 2:00 PM - 7:00 PM
: Everyday 2:00 PM - 7:00 PM
: Everyday 2:00 PM - 7:00 PM
: Everyday 2:00 PM - 7:00 PM
: Everyday 2:00 PM - 7:00 PM
: Everyday 2:00 PM - 7:00 PM
: Everyday 2:00 PM - 7:00 PM
: Everyday 2:00 PM - 7:00 PM
: Everyday 2:00 PM - 7:00 PM
: Everyday 2:00 PM - 7:00 PM
: Everyday 2:00 PM - 7:00 PM
: Everyday 2:00 PM - 7:00 PM

: Everyday 6:00 PM - 9:00 PM
: Everyday 6:00 PM - 9:00 PM
: Everyday 6:00 PM - 9:00 PM
: Everyday 6:00 PM - 9:00 PM
: Everyday 6:00 PM - 9:00 PM
: Everyday 6:00 PM - 9:00 PM
: Everyday 6:00 PM - 9:00 PM
: Everyday 6:00 PM - 9:00 PM
: Everyday 6:00 PM - 9:00 PM
: Everyday 6:00 PM - 9:00 PM
: Everyday 6:00 PM - 9:00 PM
: Everyday 6:00 PM - 9:00 PM

: Everyday 10:00 AM - 2:00 PM
: Everyday 10:00 AM - 2:00 PM
: Everyday 10:00 AM - 2:00 PM
: Everyday 10:00 AM - 2:00 PM
: Everyday 10:00 AM - 2:00 PM
: Everyday 10:00 AM - 2:00 PM
: Everyday 10:00 AM - 2:00 PM
: Everyday 10:00 AM - 2:00 PM
: Everyday 10:00 AM - 2:00 PM
: Everyday 10:00 AM - 2:00 PM
: Everyday 10:00 AM - 2:00 PM
: Everyday 10:00 AM - 2:00 PM

: Everyday 24 Hrs
: Everyday 24 Hrs
: Everyday 24 Hrs
: Everyday 24 Hrs
: Everyday 24 Hrs
: Everyday 24 Hrs
: Everyday 24 Hrs
: Everyday 24 Hrs
: Everyday 24 Hrs
: Everyday 24 Hrs
: Everyday 24 Hrs
: Everyday 24 Hrs

: Everyday 8:00 AM - 3:00 PM
: Everyday 8:00 AM - 3:00 PM
: Everyday 8:00 AM - 3:00 PM
: Everyday 8:00 AM - 3:00 PM
: Everyday 8:00 AM - 3:00 PM
: Everyday 8:00 AM - 3:00 PM
: Everyday 8:00 AM - 3:00 PM
: Everyday 8:00 AM - 3:00 PM
: Everyday 8:00 AM - 3:00 PM
: Everyday 8:00 AM - 3:00 PM
: Everyday 8:00 AM - 3:00 PM
: Everyday 8:00 AM - 3:00 PM

: Everyday 9:00 AM - 6:00 PM
: Everyday 9:00 AM - 6:00 PM
: Everyday 9:00 AM - 6:00 PM
: Everyday 9:00 AM - 6:00 PM
: Everyday 9:00 AM - 6:00 PM
: Everyday 9:00 AM - 6:00 PM
: Everyday 9:00 AM - 6:00 PM
: Everyday 9:00 AM - 6:00 PM
: Everyday 9:00 AM - 6:00 PM
: Everyday 9:00 AM - 6:00 PM
: Everyday 9:00 AM - 6:00 PM
: Everyday 9:00 AM - 6:00 PM

: Monday to Saturday 10:00 AM - 2:00 PM; Sunday 10:00 AM - 2:00 PM
: Monday to Saturday 10:00 AM - 2:00 PM; Sunday 10:00 AM - 2:00 PM
: Monday to Saturday 10:00 AM - 2:00 PM; Sunday 10:00 AM - 2:00 PM
: Monday to Saturday 10:00 AM - 2:00 PM; Sunday 10:00 AM - 2:00 PM
: Monday to Saturday 10:00 AM - 2:00 PM; Sunday 10:00 AM - 2:00 PM
: Monday to Saturday 10:00 AM - 2:00 PM; Sunday 10:00 AM - 2:00 PM
: Monday to Saturday 10:00 AM - 2:00 PM; Sunday 10:00 AM - 2:00 PM
: Monday to Saturday 10:00 AM - 2:00 PM; Sunday 10:00 AM - 2:00 PM
: Monday to Saturday 10:00 AM - 2:00 PM; Sunday 10:00 AM - 2:00 PM
: Monday to Saturday 10:00 AM - 2:00 PM; Sunday 10:00 AM - 2:00 PM
: Monday to Saturday 10:00 AM - 2:00 PM; Sunday 10:00 AM - 2:00 PM
: Monday to Saturday 10:00 AM - 2:00 PM; Sunday 10:00 AM - 2:00 PM

: Everyday 10:00 AM - 6:00 PM
: Everyday 10:00 AM - 6:00 PM
: Everyday 10:00 AM - 6:00 PM
: Everyday 10:00 AM - 6:00 PM
: Everyday 10:00 AM - 6:00 PM
: Everyday 10:00 AM - 6:00 PM
: Everyday 10:00 AM - 6:00 PM
: Everyday 10:00 AM - 6:00 PM
: Everyday 10:00 AM - 6:00 PM
: Everyday 10:00 AM - 6:00 PM
: Everyday 10:00 AM - 6:00 PM
: Everyday 10:00 AM - 6:00 PM

: Everyday 5:00 AM - 7:00 AM
: Everyday 5:00 AM - 7:00 AM
: Everyday 5:00 AM - 7:00 AM
: Everyday 5:00 AM - 7:00 AM
: Everyday 5:00 AM - 7:00 AM
: Everyday 5:00 AM - 7:00 AM
: Everyday 5:00 AM - 7:00 AM
: Everyday 5:00 AM - 7:00 AM
: Everyday 5:00 AM - 7:00 AM
: Everyday 5:00 AM - 7:00 AM
: Everyday 5:00 AM - 7:00 AM
: Everyday 5:00 AM - 7:00 AM

: Tuesday to Sunday 5:00 AM - 3:00 PM
: Tuesday to Sunday 5:00 AM - 3:00 PM
: Tuesday to Sunday 5:00 AM - 3:00 PM
: Tuesday to Sunday 5:00 AM - 3:00 PM
: Tuesday to Sunday 5:00 AM - 3:00 PM
: Tuesday to Sunday 5:00 AM - 3:00 PM
: Tuesday to Sunday 5:00 AM - 3:00 PM
: Tuesday to Sunday 5:00 AM - 3:00 PM
: Tuesday to Sunday 5:00 AM - 3:00 PM
: Tuesday to Sunday 5:00 AM - 3:00 PM
: Tuesday to Sunday 5:00 AM - 3:00 PM
: Tuesday to Sunday 5:00 AM - 3:00 PM

: Everyday 10:00 AM - 5:00 PM
: Everyday 10:00 AM - 5:00 PM
: Everyday 10:00 AM - 5:00 PM
: Everyday 10:00 AM - 5:00 PM
: Everyday 10:00 AM - 5:00 PM
: Everyday 10:00 AM - 5:00 PM
: Everyday 10:00 AM - 5:00 PM
: Everyday 10:00 AM - 5:00 PM
: Everyday 10:00 AM - 5:00 PM
: Everyday 10:00 AM - 5:00 PM
: Everyday 10:00 AM - 5:00 PM
: Everyday 10:00 AM - 5:00 PM

: Everyday 8:00 AM - 2:00 PM
: Everyday 8:00 AM - 2:00 PM
: Everyday 8:00 AM - 2:00 PM
: Everyday 8:00 AM - 2:00 PM
: Everyday 8:00 AM - 2:00 PM
: Everyday 8:00 AM - 2:00 PM
: Everyday 8:00 AM - 2:00 PM
: Everyday 8:00 AM - 2:00 PM
: Everyday 8:00 AM - 2:00 PM
: Everyday 8:00 AM - 2:00 PM
: Everyday 8:00 AM - 2:00 PM
: Everyday 8:00 AM - 2:00 PM

: Everyday 10:00 AM - 8:00 PM
: Everyday 10:00 AM - 8:00 PM
: Everyday 10:00 AM - 8:00 PM
: Everyday 10:00 AM - 8:00 PM
: Everyday 10:00 AM - 8:00 PM
: Everyday 10:00 AM - 8:00 PM
: Everyday 10:00 AM - 8:00 PM
: Everyday 10:00 AM - 8:00 PM
: Everyday 10:00 AM - 8:00 PM
: Everyday 10:00 AM - 8:00 PM
: Everyday 10:00 AM - 8:00 PM
: Everyday 10:00 AM - 8:00 PM