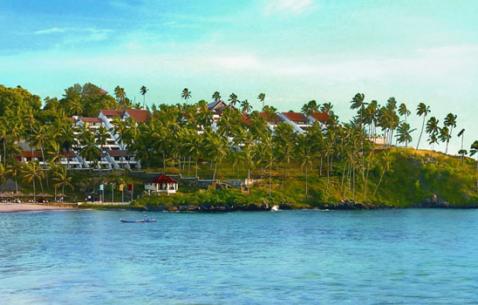 The Best Things To Do In Kovalam
From being a surfer's paradise to a peaceful Ayurveda destination, the vibrant city of Kovalam offers sights, activities and opportunities for all ages and interests. The scenic beauty of the landscape is enough to encapsulate you and make you fall for the exotic coastal destination. One of the best ways to get a complete experience of the city is to indulge in some of the best things to do in Kovalam, including the well renowned Lighthouse Beach which is a major attraction in Kerala, along with Hawa Beach and Samudra Beach. The city is dotted with attractions and sights that are worthy of a visit such as Karamana River, Vellayani Lake, Halcyon Castle, Valiyathura Pier, Neyyar Dam and Aruvikkara Dam. One can get a glimpse into the history, and get an understanding of the unique culture of the area by visiting cultural attractions like Kovalam Art Gallery, Thiruvallam Parasurama Temple and the Vizhinjam Rock Cut Cave Temple. The relaxed and calm atmosphere makes it a perfect destination to rejuvenate the body, mind and the soul by participating in yoga, relaxing at the beach amidst the nature or getting an Ayurveda massage. For the ones seeking a thrilling and energetic experience, the city boasts several water sports, adventure sports and outdoor activities like surfing, kayaking, rafting, parasailing, wind surfing, water skiing, boat sailing and backwater tours. Kovalam is an enigmatic, rustic and charming city that has transformed into a popular tourist destination and lists among the most sought after destinations to visit.
Explore the travel planning tool for your visit to Kovalam and create a flawless plan in few simple steps!
17 Tourist Attractions in Kovalam

Must see places in Kovalam ranked on popularity. Here is the complete list of best attractions in Kovalam and point of interests to visit.
Tourist Attractions Near Kovalam
Find Your Kovalam Attractions on Map
Types of Things To Do in Kovalam
Find more attractions and places to visit in Kovalam under these things to do categories.
What To Do in Kovalam: Day-Wise Ideas
Find what not to miss in Kovalam! Recommended Kovalam itineraries and vacation ideas created by travelers across the world.