Adventure Activities in Krakow, Poland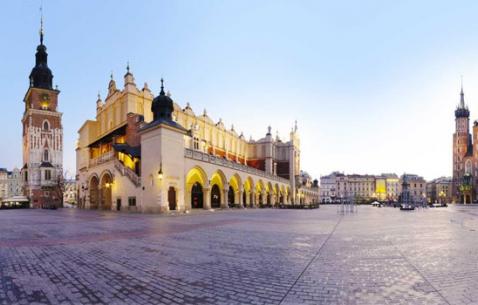 Are you looking for some adventure activities in Krakow? The city of Krakow is the second largest and definitely one of the oldest and most important cities in the whole of Poland. Its reputation as a famous tourist destination is very well known and with abundance of attractions like the quaint architectural buildings, parks and splendid monuments, Krakow is definitely one place that you must visit in Europe. Apart from these man-made and natural attractions there are plenty of adventure activities in and around Krakow that can be enjoyed by the thousands of tourists who flock to this city every year. Some of the most popular adventure things to do here include go-karting, paintball tournaments, rifle-shooting, Escape land- an interesting park, bungee jumping and archery tournaments are just some of the many exciting activities that can be pursued.
Explore the travel planning tool for your visit to Krakow and create a flawless plan in few simple steps!
List of Adventurous things to do in Krakow

Do more than just sightseeing. Explore these adrenaline pumping adventure activities to do in Krakow.

#1 of 2 Adventure Things To Do in Krakow

Address: Dobrego Pasterza 126, 30-001 Kraków, Poland

Timings:

08:00 am - 10:00 pm

Details

Overview of Park Wodny S.a. This fun family attraction, northeast of the Old Town of Krakow, makes for a fantastic diversion from the usual historical fare of the tourist attractions in the city. The ...Read more

#2 of 2 Adventure Things To Do in Krakow

Address: Auschwitz- Birkenau State Museum, ul. Wiezniow Oswiecimia 20, Oswiecim, Poland

Timings:

08:00 am - 07:00 pm

Details

Words cannot begin to describe the horror that took place in this camp. The Museum encompasses the entire Auschwitz concentration camp and its surrounding buildings. It is estimated that over 1.1 mill...Read more
Find Your Krakow Attractions on Map
More Adventure Activities in Krakow, Poland
Adventurous Things To Do in Nearby Cities
Adventurous Things To Do in Cities Around the World