Best Time To Visit Kumbakonam
Explore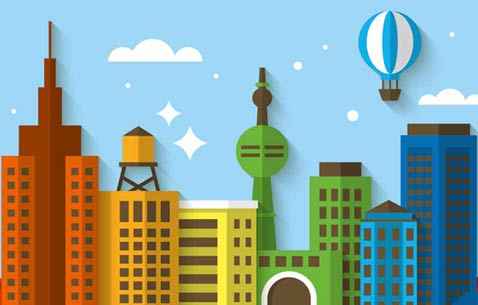 Best Time To Go To Kumbakonam
Wondering when would be the best time to visit Kumbakonam? The weather is divided into 3 climates. They are:
Summers: Summers begin April onwards and the temperatures are high till July beginning. The temperatures range between 26° Celsius to 37° Celsius. If you can tolerate some heat and humidity, this is probably one of the best seasons to visit Kumbakonam.
Monsoons: Monsoons intermingle with summers and by July, the city starts facing rainfalls with November having the highest precipitation. The temperatures range between 23° Celsius to 36° Celsius.
Winters: The weather starts getting cold November onwards and the winter season lasts from December to March. The temperatures range between 21° Celsius to 32° Celsius. An off season, winters have a charm of their own nonetheless.
Best time to go to Kumbakonam Attractions

: Everyday 24 Hrs
: Everyday 24 Hrs
: Everyday 24 Hrs
: Everyday 24 Hrs
: Everyday 24 Hrs
: Everyday 24 Hrs
: Everyday 24 Hrs
: Everyday 24 Hrs
: Everyday 24 Hrs
: Everyday 24 Hrs
: Everyday 24 Hrs
: Everyday 24 Hrs

: Monday 7:00 AM - 12:00 PM; Monday 7:00 AM - 12:00 PM | 4:00 PM - 9:30 PM; Tuesday to Thursday 7:00 AM - 12:00 PM; Tuesday to Thursday 7:00 AM - 12:00 PM | 4:00 PM - 9:00 PM; Friday 6:00 AM - 1:30 PM; Friday 6:00 AM - 1:30 PM | 4:00 PM - 9:00 PM; Saturday 6:00 AM - 1:30 PM; Saturday 6:00 AM - 1:30 PM | 4:00 PM - 9:30 PM
: Monday 7:00 AM - 1:30 PM; Monday 7:00 AM - 1:30 PM | 4:00 PM - 9:30 PM; Tuesday to Thursday 7:00 AM - 1:30 PM; Tuesday to Thursday 7:00 AM - 1:30 PM | 4:00 PM - 9:00 PM; Friday 6:00 AM - 1:30 PM; Friday 6:00 AM - 1:30 PM | 4:00 PM - 9:00 PM; Saturday 6:00 AM - 1:30 PM; Saturday 6:00 AM - 1:30 PM | 4:00 PM - 9:30 PM
: Monday 7:00 AM - 1:30 PM; Monday 7:00 AM - 1:30 PM | 4:00 PM - 9:30 PM; Tuesday to Thursday 7:00 AM - 1:30 PM; Tuesday to Thursday 7:00 AM - 1:30 PM | 4:00 PM - 9:00 PM; Friday 6:00 AM - 1:30 PM; Friday 6:00 AM - 1:30 PM | 4:00 PM - 9:00 PM; Saturday 6:00 AM - 1:30 PM; Saturday 6:00 AM - 1:30 PM | 4:00 PM - 9:30 PM
: Monday 7:00 AM - 1:30 PM; Monday 7:00 AM - 1:30 PM | 4:00 PM - 9:30 PM; Tuesday to Thursday 7:00 AM - 1:30 PM; Tuesday to Thursday 7:00 AM - 1:30 PM | 4:00 PM - 9:00 PM; Friday 6:00 AM - 1:30 PM; Friday 6:00 AM - 1:30 PM | 4:00 PM - 9:00 PM; Saturday 6:00 AM - 1:30 PM; Saturday 6:00 AM - 1:30 PM | 4:00 PM - 9:30 PM
: Monday 7:00 AM - 1:30 PM; Monday 7:00 AM - 1:30 PM | 4:00 PM - 9:30 PM; Tuesday to Thursday 7:00 AM - 1:30 PM; Tuesday to Thursday 7:00 AM - 1:30 PM | 4:00 PM - 9:00 PM; Friday 6:00 AM - 1:30 PM; Friday 6:00 AM - 1:30 PM | 4:00 PM - 9:00 PM; Saturday 6:00 AM - 1:30 PM; Saturday 6:00 AM - 1:30 PM | 4:00 PM - 9:30 PM
: Monday 7:00 AM - 1:30 PM; Monday 7:00 AM - 1:30 PM | 4:00 PM - 9:30 PM; Tuesday to Thursday 7:00 AM - 1:30 PM; Tuesday to Thursday 7:00 AM - 1:30 PM | 4:00 PM - 9:00 PM; Friday 6:00 AM - 1:30 PM; Friday 6:00 AM - 1:30 PM | 4:00 PM - 9:00 PM; Saturday 6:00 AM - 1:30 PM; Saturday 6:00 AM - 1:30 PM | 4:00 PM - 9:30 PM
: Monday 7:00 AM - 1:30 PM; Monday 7:00 AM - 1:30 PM | 4:00 PM - 9:30 PM; Tuesday to Thursday 7:00 AM - 1:30 PM; Tuesday to Thursday 7:00 AM - 1:30 PM | 4:00 PM - 9:00 PM; Friday 6:00 AM - 1:30 PM; Friday 6:00 AM - 1:30 PM | 4:00 PM - 9:00 PM; Saturday 6:00 AM - 1:30 PM; Saturday 6:00 AM - 1:30 PM | 4:00 PM - 9:30 PM
: Monday 7:00 AM - 1:30 PM; Monday 7:00 AM - 1:30 PM | 4:00 PM - 9:30 PM; Tuesday to Thursday 7:00 AM - 1:30 PM; Tuesday to Thursday 7:00 AM - 1:30 PM | 4:00 PM - 9:00 PM; Friday 6:00 AM - 1:30 PM; Friday 6:00 AM - 1:30 PM | 4:00 PM - 9:00 PM; Saturday 6:00 AM - 1:30 PM; Saturday 6:00 AM - 1:30 PM | 4:00 PM - 9:30 PM
: Monday 7:00 AM - 1:30 PM; Monday 7:00 AM - 1:30 PM | 4:00 PM - 9:30 PM; Tuesday to Thursday 7:00 AM - 1:30 PM; Tuesday to Thursday 7:00 AM - 1:30 PM | 4:00 PM - 9:00 PM; Friday 6:00 AM - 1:30 PM; Friday 6:00 AM - 1:30 PM | 4:00 PM - 9:00 PM; Saturday 6:00 AM - 1:30 PM; Saturday 6:00 AM - 1:30 PM | 4:00 PM - 9:30 PM
: Monday 7:00 AM - 1:30 PM; Monday 7:00 AM - 1:30 PM | 4:00 PM - 9:30 PM; Tuesday to Thursday 7:00 AM - 1:30 PM; Tuesday to Thursday 7:00 AM - 1:30 PM | 4:00 PM - 9:00 PM; Friday 6:00 AM - 1:30 PM; Friday 6:00 AM - 1:30 PM | 4:00 PM - 9:00 PM; Saturday 6:00 AM - 1:30 PM; Saturday 6:00 AM - 1:30 PM | 4:00 PM - 9:30 PM
: Monday 7:00 AM - 1:30 PM; Monday 7:00 AM - 1:30 PM | 4:00 PM - 9:30 PM; Tuesday to Thursday 7:00 AM - 1:30 PM; Tuesday to Thursday 7:00 AM - 1:30 PM | 4:00 PM - 9:00 PM; Friday 6:00 AM - 1:30 PM; Friday 6:00 AM - 1:30 PM | 4:00 PM - 9:00 PM; Saturday 6:00 AM - 1:30 PM; Saturday 6:00 AM - 1:30 PM | 4:00 PM - 9:30 PM
: Monday 7:00 AM - 1:30 PM; Monday 7:00 AM - 1:30 PM | 4:00 PM - 9:30 PM; Tuesday to Thursday 7:00 AM - 1:30 PM; Tuesday to Thursday 7:00 AM - 1:30 PM | 4:00 PM - 9:00 PM; Friday 6:00 AM - 1:30 PM; Friday 6:00 AM - 1:30 PM | 4:00 PM - 9:00 PM; Saturday 6:00 AM - 1:30 PM; Saturday 6:00 AM - 1:30 PM | 4:00 PM - 9:30 PM

: Everyday 24 Hrs
: Everyday 24 Hrs
: Everyday 24 Hrs
: Everyday 24 Hrs
: Everyday 24 Hrs
: Everyday 24 Hrs
: Everyday 24 Hrs
: Everyday 24 Hrs
: Everyday 24 Hrs
: Everyday 24 Hrs
: Everyday 24 Hrs
: Everyday 24 Hrs

: Everyday 24 Hrs
: Everyday 24 Hrs
: Everyday 24 Hrs
: Everyday 24 Hrs
: Everyday 24 Hrs
: Everyday 24 Hrs
: Everyday 24 Hrs
: Everyday 24 Hrs
: Everyday 24 Hrs
: Everyday 24 Hrs
: Everyday 24 Hrs
: Everyday 24 Hrs

: Everyday 24 Hrs
: Everyday 24 Hrs
: Everyday 24 Hrs
: Everyday 24 Hrs
: Everyday 24 Hrs
: Everyday 24 Hrs
: Everyday 24 Hrs
: Everyday 24 Hrs
: Everyday 24 Hrs
: Everyday 24 Hrs
: Everyday 24 Hrs
: Everyday 24 Hrs