Best Time To Visit Kumily
Explore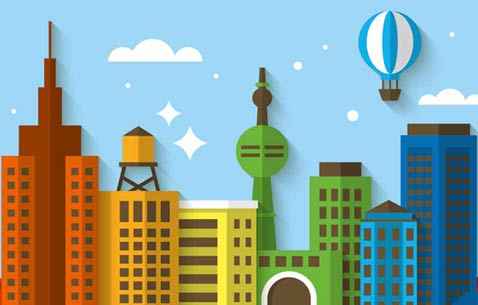 Best Time To Go To Kumily
Kumily is blessed with a great climate all throughout the year with average temperature varying from 11 degree Celsius to 28 degree Celsius. Due to its tropical climate, the town receives heavy rainfall year around.
Summer: Summer season in Kumily is from March to May. The average temperature varies from 19 degree Celsius to 28 degree Celsius and it can get a bit hot at times. This is also a good season to visit Kumily in order to enjoy the lush greenery around.
Monsoon: The monsoon season in Kumily starts from the month of June and lasts till September. The area receives heavy rainfall during this time. During monsoon season the place is not perfect for trekking purposes and this time of the year is considered as off season in Kumily.
Winter: The winter in Kumily is mild and pleasant starting from the month of December and lasting till February. The average temperature during this time ranges from 11 degree Celsius to 15 degree Celsius.
So, October to February is considered to be the best time to visit Kumily.
Best time to go to Kumily Attractions

: Everyday 10:00 AM - 6:00 PM
: Everyday 10:00 AM - 6:00 PM
: Everyday 10:00 AM - 6:00 PM
: Everyday 10:00 AM - 6:00 PM
: Everyday 10:00 AM - 6:00 PM
: Everyday 10:00 AM - 6:00 PM
: Everyday 10:00 AM - 6:00 PM
: Everyday 10:00 AM - 6:00 PM
: Everyday 10:00 AM - 6:00 PM
: Everyday 10:00 AM - 6:00 PM
: Everyday 10:00 AM - 6:00 PM
: Everyday 10:00 AM - 6:00 PM

: Everyday 11:00 AM - 10:30 PM
: Everyday 11:00 AM - 10:30 PM
: Everyday 11:00 AM - 10:30 PM
: Everyday 11:00 AM - 10:30 PM
: Everyday 11:00 AM - 10:30 PM
: Everyday 11:00 AM - 10:30 PM
: Everyday 11:00 AM - 10:30 PM
: Everyday 11:00 AM - 10:30 PM
: Everyday 11:00 AM - 10:30 PM
: Everyday 11:00 AM - 10:30 PM
: Everyday 11:00 AM - 10:30 PM
: Everyday 11:00 AM - 10:30 PM

: Everyday 1:00 PM - 11:59 PM
: Everyday 1:00 PM - 11:59 PM
: Everyday 1:00 PM - 11:59 PM
: Everyday 1:00 PM - 11:59 PM
: Everyday 1:00 PM - 11:59 PM
: Everyday 1:00 PM - 11:59 PM
: Everyday 1:00 PM - 11:59 PM
: Everyday 1:00 PM - 11:59 PM
: Everyday 1:00 PM - 11:59 PM
: Everyday 1:00 PM - 11:59 PM
: Everyday 1:00 PM - 11:59 PM
: Everyday 1:00 PM - 11:59 PM

: Everyday 8:00 AM - 10:00 PM
: Everyday 8:00 AM - 10:00 PM
: Everyday 8:00 AM - 10:00 PM
: Everyday 8:00 AM - 10:00 PM
: Everyday 8:00 AM - 10:00 PM
: Everyday 8:00 AM - 10:00 PM
: Everyday 8:00 AM - 10:00 PM
: Everyday 8:00 AM - 10:00 PM
: Everyday 8:00 AM - 10:00 PM
: Everyday 8:00 AM - 10:00 PM
: Everyday 8:00 AM - 10:00 PM
: Everyday 8:00 AM - 10:00 PM

: Everyday 24 Hrs
: Everyday 24 Hrs
: Everyday 24 Hrs
: Everyday 24 Hrs
: Everyday 24 Hrs
: Everyday 24 Hrs
: Everyday 24 Hrs
: Everyday 24 Hrs
: Everyday 24 Hrs
: Everyday 24 Hrs
: Everyday 24 Hrs
: Everyday 24 Hrs

: Everyday 9:00 AM - 10:00 PM
: Everyday 9:00 AM - 10:00 PM
: Everyday 9:00 AM - 10:00 PM
: Everyday 9:00 AM - 10:00 PM
: Everyday 9:00 AM - 10:00 PM
: Everyday 9:00 AM - 10:00 PM
: Everyday 9:00 AM - 10:00 PM
: Everyday 9:00 AM - 10:00 PM
: Everyday 9:00 AM - 10:00 PM
: Everyday 9:00 AM - 10:00 PM
: Everyday 9:00 AM - 10:00 PM
: Everyday 9:00 AM - 10:00 PM