Best Time To Visit Lans-en-vercors
Explore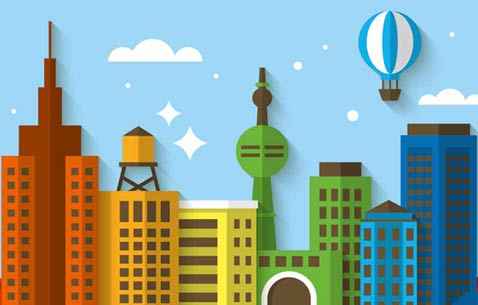 Accommodations with

See All
Best Time To Go To Lans-en-vercors
Lans-en-vercors is a heaven for skiing enthusiasts and thus the best season to visit this commune is winter. Having said that, the other seasons have a charm of their own. If you are visiting Lans-en-vercors for the first time, here is all the information about the weather:
Summer: Lasting from June to August, summers are mild and pleasant. The temperatures range between 10° Celsius and 22° Celsius. The precipitation is less thus making it one of the best time to visit Lans-en-vercors. A peak season, be prepared to be part of the tourist crowds everywhere you go.
Autumn: September and October are the months of autumn. The temperatures range between 6° Celsius and 18° Celsius.
Winter: November onwards, the temperatures start to drop and December to March is officially ski season. The temperatures range between -3° Celsius and 7° Celsius.
Spring: Another good season to visit Lans-en-vercors, spring season lasts from March to May.
Explore the best travel planner for your visit to Lans-en-vercors and create a flawless plan in few simple steps!
Best time to go to Lans-en-vercors Attractions

: Tuesday, Wednesday, Thursday, Friday, Saturday, Sunday 2:00 PM - 7:00 PM
: Tuesday, Wednesday, Thursday, Friday, Saturday, Sunday 2:00 PM - 7:00 PM
: Tuesday, Wednesday, Thursday, Friday, Saturday, Sunday 2:00 PM - 7:00 PM
: Tuesday, Wednesday, Thursday, Friday, Saturday, Sunday 2:00 PM - 7:00 PM
: Tuesday, Wednesday, Thursday, Friday, Saturday, Sunday 2:00 PM - 7:00 PM
: Tuesday, Wednesday, Thursday, Friday, Saturday, Sunday 2:00 PM - 7:00 PM
: Tuesday, Wednesday, Thursday, Friday, Saturday, Sunday 2:00 PM - 7:00 PM
: Tuesday, Wednesday, Thursday, Friday, Saturday, Sunday 2:00 PM - 7:00 PM
: Tuesday, Wednesday, Thursday, Friday, Saturday, Sunday 2:00 PM - 7:00 PM
: Tuesday, Wednesday, Thursday, Friday, Saturday, Sunday 2:00 PM - 7:00 PM
: Tuesday, Wednesday, Thursday, Friday, Saturday, Sunday 2:00 PM - 7:00 PM
: Tuesday, Wednesday, Thursday, Friday, Saturday, Sunday 2:00 PM - 7:00 PM

: Everyday 9:00 AM - 6:00 PM
: Everyday 9:00 AM - 6:00 PM
: Everyday 9:00 AM - 6:00 PM
: Everyday 9:00 AM - 6:00 PM
: Everyday 9:00 AM - 6:00 PM
: Everyday 9:00 AM - 6:00 PM
: Everyday 9:00 AM - 6:00 PM
: Everyday 9:00 AM - 6:00 PM
: Everyday 9:00 AM - 6:00 PM
: Everyday 9:00 AM - 6:00 PM
: Everyday 9:00 AM - 6:00 PM
: Everyday 9:00 AM - 6:00 PM