Best Time To Visit Lansdowne
Explore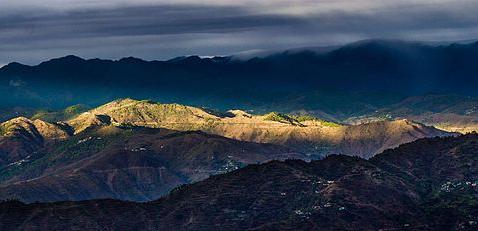 Best Time To Go To Lansdowne
Lansdowne experiences a warm and a temperate climate. The month of June is the warmest of the year with the temperature at 21.7 degree Celsius and the month of the January is the coldest of the year with the temperature of 7.6 degree Celsius.
Summer (March - June): Summer in Lansdowne is unlike other places, the temperature is pleasant and soothing & this is ideal time to explore all the attractions.
Monsoon (July - September): If you are a tourist, then it is best to avoid the season of Monsoon in Lansdowne. With heavy rainfall prevailing during this season, it is hard to explore the attractions.
Winter (October - February): Winters in Lansdowne are chilly with cold winds taking over the town. There are occasional snowfalls during this time of the year.
The best time to visit Lansdowne is throughout the year. During the summer season, the hill station bustles with plenty of visitors and the cost of the accommodations are at a sky high. If you want to skip the crowd and enjoy huge deals on the accommodations, you can visit Lansdowne during the winter season.
Best time to go to Lansdowne Attractions

: Everyday 4:00 PM - 6:00 PM
: Everyday 4:00 PM - 6:00 PM
: Everyday 4:00 PM - 6:00 PM
: Everyday 4:00 PM - 6:00 PM
: Everyday 4:00 PM - 6:00 PM
: Everyday 4:00 PM - 6:00 PM
: Everyday 4:00 PM - 6:00 PM
: Everyday 4:00 PM - 6:00 PM
: Everyday 4:00 PM - 6:00 PM
: Everyday 4:00 PM - 6:00 PM
: Everyday 4:00 PM - 6:00 PM
: Everyday 4:00 PM - 6:00 PM

: Everyday 1:00 PM - 4:00 PM
: Everyday 1:00 PM - 4:00 PM
: Everyday 1:00 PM - 4:00 PM
: Everyday 1:00 PM - 4:00 PM
: Everyday 1:00 PM - 4:00 PM
: Everyday 1:00 PM - 4:00 PM
: Everyday 1:00 PM - 4:00 PM
: Everyday 1:00 PM - 4:00 PM
: Everyday 1:00 PM - 4:00 PM
: Everyday 1:00 PM - 4:00 PM
: Everyday 1:00 PM - 4:00 PM
: Everyday 1:00 PM - 4:00 PM

: Everyday 10:00 AM - 11:00 AM
: Everyday 10:00 AM - 11:00 AM
: Everyday 10:00 AM - 11:00 AM
: Everyday 10:00 AM - 11:00 AM
: Everyday 10:00 AM - 11:00 AM
: Everyday 10:00 AM - 11:00 AM
: Everyday 10:00 AM - 11:00 AM
: Everyday 10:00 AM - 11:00 AM
: Everyday 10:00 AM - 11:00 AM
: Everyday 10:00 AM - 11:00 AM
: Everyday 10:00 AM - 11:00 AM
: Everyday 10:00 AM - 11:00 AM

: Everyday 4:00 PM - 6:00 PM
: Everyday 4:00 PM - 6:00 PM
: Everyday 4:00 PM - 6:00 PM
: Everyday 4:00 PM - 6:00 PM
: Everyday 4:00 PM - 6:00 PM
: Everyday 4:00 PM - 6:00 PM
: Everyday 4:00 PM - 6:00 PM
: Everyday 4:00 PM - 6:00 PM
: Everyday 4:00 PM - 6:00 PM
: Everyday 4:00 PM - 6:00 PM
: Everyday 4:00 PM - 6:00 PM
: Everyday 4:00 PM - 6:00 PM

: Everyday 10:00 AM - 6:00 PM
: Everyday 10:00 AM - 6:00 PM
: Everyday 10:00 AM - 6:00 PM
: Everyday 10:00 AM - 6:00 PM
: Everyday 10:00 AM - 6:00 PM
: Everyday 10:00 AM - 6:00 PM
: Everyday 10:00 AM - 6:00 PM
: Everyday 10:00 AM - 6:00 PM
: Everyday 10:00 AM - 6:00 PM
: Everyday 10:00 AM - 6:00 PM
: Everyday 10:00 AM - 6:00 PM
: Everyday 10:00 AM - 6:00 PM

: Everyday 24 Hrs
: Everyday 24 Hrs
: Everyday 24 Hrs
: Everyday 24 Hrs
: Everyday 24 Hrs
: Everyday 24 Hrs
: Everyday 24 Hrs
: Everyday 24 Hrs
: Everyday 24 Hrs
: Everyday 24 Hrs
: Everyday 24 Hrs
: Everyday 24 Hrs

: Everyday 7:30 AM - 12:00 PM
: Everyday 7:30 AM - 12:00 PM
: Everyday 7:30 AM - 12:00 PM
: Everyday 7:30 AM - 12:00 PM
: Everyday 7:30 AM - 12:00 PM
: Everyday 7:30 AM - 12:00 PM
: Everyday 7:30 AM - 12:00 PM
: Everyday 7:30 AM - 12:00 PM
: Everyday 7:30 AM - 12:00 PM
: Everyday 7:30 AM - 12:00 PM
: Everyday 7:30 AM - 12:00 PM
: Everyday 7:30 AM - 12:00 PM