Lanzarote
Tours near Lanzarote
Tours for Lanzarote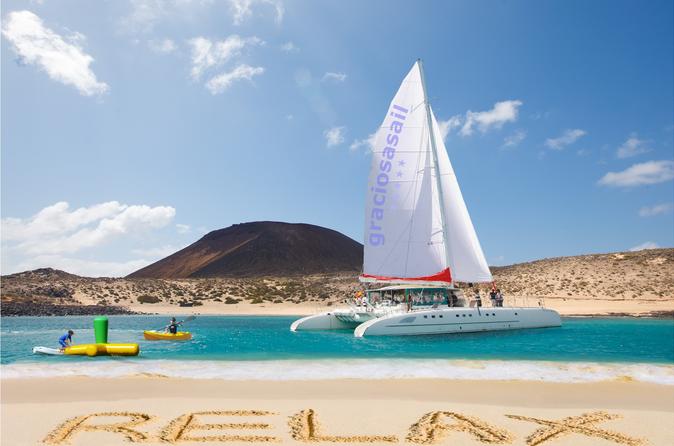 Book Now
Book Now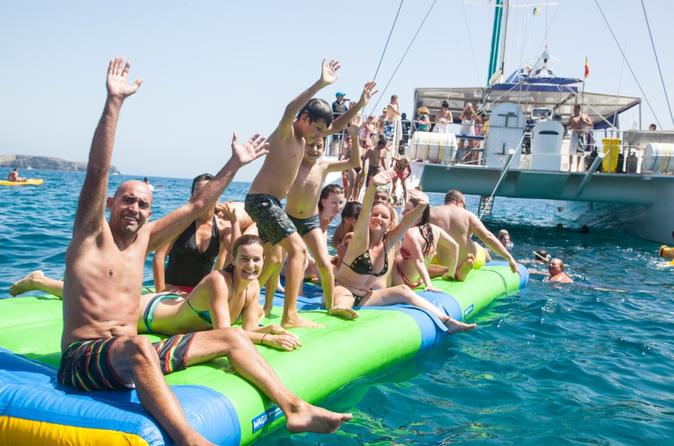 Book Now
Show More
Book Now
Book Now
Book Now
Show More
About Lanzarote, Lanzarote
Lanzarote (/ˌlænzəˈrɒti/; Spanish pronunciation: [lanθaˈɾote, lansaˈɾote]) is a Spanish island, the easternmost of the autonomous Canary Islands in the Atlantic Ocean, approximately 125 km (78 mi) off the coast of Africa and 1,000 km (621 mi) from the Iberian Peninsula. Covering 845.94 square kilometers (327 sq mi), it is the fourth largest of the islands in the archipelago. With 141,938 inhabitants, Lanzarote is the third most populous island of the Canary Islands, after Tenerife and Gran Canaria. In the center-west of the island is the Timanfaya National Park, which is one of the main attractions of Lanzarote. Its capital is Arrecife. The first recorded name for the island, given by Angelino Dulcert, was Insula de Lanzarotus Marocelus, after the Genovese navigator Lancelotto Malocello, from which the modern name is derived. The island's name in the native language was Tyterogaka or Tytheroygaka, which may mean "one that is all ochre" (referring to the island's predominant colour).
Wikipedia
Overview of Lanzarote
This article refers Lanzarote in Lanzarote, Spain. Lanzarote is not the prime point of interest of Lanzarote. Although, you can pay a quick visit to it if you are around.
Lanzarote is brimful with interesting attractions like Museo Atlantico, Timanfaya National Park, Marina Rubicon, Rancho Texas Lanzarote Park and Jameos Del Agua. You can also check out the whole list of things to do in Lanzarote.
Insider tips and expert guides will make sure you enjoy the city to its fullest. You can do so by booking any of the Lanzarote tours.
More about Lanzarote
Create a flawless plan, make use of Lanzarote trip planner.
You can add cozy hotels in Lanzarote like Casa Las Vistas, Volcano Kite & Surf Camp and Villas Finca La Crucita.
Choose from variety of exclusive Lanzarote vacation packages for your next visit or create own own. Check out the various options for how to reach Lanzarote and finish off your vacation package by booking the ideal transfer.
Book Lanzarote Tickets And Tours
Share your experience - Rate Lanzarote, Lanzarote
I love this place. It has something for everyone. Each resort caters for all from young families to Groups to couples and older people. Just do your research before you go and you can't go wrong. I've been here with my wife, my kids, my parents and my mates and had a great time every time. Nice restaurants, great bars, beautiful beaches, clean sea, plenty to see and do and very welcoming, pleasant locals.

What an amazing place,people so nice and friendly It is a must go visit you will love it x

Love this island!! So much to see and do, I dont know where to start, but go, its amazing. Occidental Lanzarote Mar is an awesome hotel too

If you have never been to Lanzarote, the island could suprise you. There are no forrests or very green surroundings, the island touches you or you will dislike the culture. If you rent a car, you can see all of the touristic places. Chameos del Agua i can advice, also Cuevas de Los Verdes (the secret off Lanzarote, ... you must see you're self) is lovely. Muchos restaurantos, ... eat when you are there the papas arugadas ... and visit a typical tapa's bar. Lanzarote must be loved for his culture and sun.

Read more

Very nice island interesting places to visit and not expensive although we where ai little tavens to sit and watch the world go by was plenty and inexpensive about 2 euro for an ice cold beer.
Read all reviews