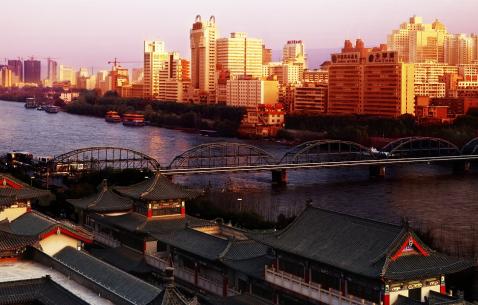 Located on the banks of the Yellow River, Lanzhou is the capital as well as the largest city of Gansu Province, Northwest of China. The city, which was once an important stop on the Silk Road trade route, is now a major centre for transport, communication and the Silk Road Tourism ring. With the abundance of tourist places, the city remains on the vacation planners of numerous travellers.
During the 6th century BC, Lanzhou was a major part of the State of Qin. It was later ruled by the Han Dynasty. In the first millennium, the city became a crucial place on the Silk Road route between European countries and China. Lanzhou was referred as the Golden city during that time. After the fall of Hans, the city was under the rule of several dynasties and kingdoms like Northern Wei, Sui, Tang, Tibetans, Western Xia, Song and Jin. In 1235, Mongols took over the region until the Ming dynasty rulers demoted it as a county. The city was named as Lanzhou during the Qing Dynasty period. Between 1864 and 1874, the city was devastated due to the Dungan revolt but was repaired later. Lanzhou is currently the seat of a vacant Roman Catholic Diocese.
The location of Lanzhou is quite peculiar, with mountains stretching from north to south while the River Yellow flows from east to west. The city possesses the charm of Southern Chinese cities while elegantly maintaining its modern nature with searing high rises, stylish malls, restaurants etc. Besides, it also serves as an economic development zone as well as an educational centre with a number of colleges and other academies.
Lanzhou is surrounded with tourist attractions on all the sides. So, your itinerary planners would be filled with a number of places with historical, architectural and natural significance. The city is a home to number of religious temples, grottoes and monasteries scattered in different directions.
This vacation, add Lanzhou to your trip planners and have a memorable holiday. Visit their monasteries, caves and other important places. Also treat your taste buds with the delicacies of Gansu cuisine.
Lanzhou Trip Planner
Plan your customized day by day trip plan for Lanzhou. Choose from various experinces categories as adventure, romantic and family and kids friendly for your trip using using Lanzhou trip planner.
The best tours and activities in the city, guided by experts to give you a local insight to the best of Lanzhou