How to Reach Lhasa, China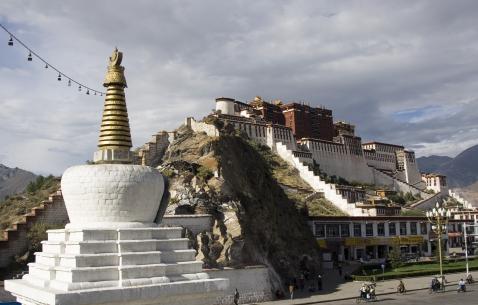 The Easiest Way to Reach Lhasa
Walking
You'll be able to get around the old heart of the city easily on foot, though watch out for traffic as the pedestrian comes last in priority on pavements and roadways.
Buses
You can get around the city relatively easily on buses but be sure of your route before setting off, as there will be very little spoken English on public transport.
Taxis
Taxis are available almost everywhere and reasonably priced, though watch out for scammers who refuse to use their meter from the station (it should cost about 40 RMB to get into town). Cycle taxis are also prevalent.
Trains
You can take a train from Lhasa to some of the major Chinese cities, as long as you have the correct visas in place to do so. During Chinese New Year this may be impossible,
Explore the route planner online for your visit to Lhasa and create a flawless plan in few simple steps!
How to Reach Cities Near Lhasa
How to Reach Top Cities in China
How to Reach Cities Around the World