Best Time To Visit Limassol
Explore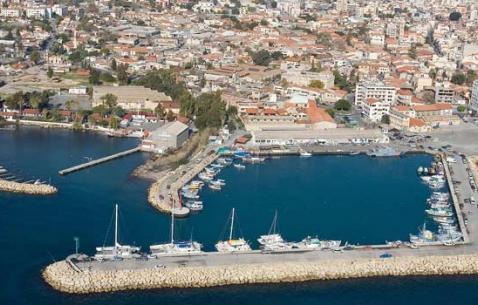 Accommodations with

See All
Best Time To Go To Limassol
April to November is the long summer of Limassol and is ideal as the weather is dry and hot, perfect for the beach.
March is the spring which is pleasant enough to make it the best time to visit.
The winters are mildly cold but it can be rainy and windy so best avoided.
Explore the best travel planner for your visit to Limassol and create a flawless plan in few simple steps!
Best time to go to Limassol Attractions

: Everyday 9:00 AM -
: Everyday 9:00 AM -
: Everyday 9:00 AM -
: Everyday 9:00 AM -
: Everyday 9:00 AM -
: Everyday 9:00 AM -
: Everyday 9:00 AM -
: Everyday 9:00 AM -
: Everyday 9:00 AM -
: Everyday 9:00 AM -
: Everyday 9:00 AM -
: Everyday 9:00 AM -

: Everyday 10:00 AM -
: Everyday 10:00 AM -
: Everyday 10:00 AM -
: Everyday 10:00 AM -
: Everyday 10:00 AM -
: Everyday 10:00 AM -
: Everyday 10:00 AM -
: Everyday 10:00 AM -
: Everyday 10:00 AM -
: Everyday 10:00 AM -
: Everyday 10:00 AM -
: Everyday 10:00 AM -

: Everyday 10:00 AM - 2:00 PM
: Everyday 10:00 AM - 2:00 PM
: Everyday 10:00 AM - 2:00 PM
: Everyday 10:00 AM - 2:00 PM
: Everyday 10:00 AM - 2:00 PM
: Everyday 10:00 AM - 2:00 PM
: Everyday 10:00 AM - 2:00 PM
: Everyday 10:00 AM - 2:00 PM
: Everyday 10:00 AM - 2:00 PM
: Everyday 10:00 AM - 2:00 PM
: Everyday 10:00 AM - 2:00 PM
: Everyday 10:00 AM - 2:00 PM

: Everyday 8:00 AM - 3:00 PM
: Everyday 8:00 AM - 3:00 PM
: Everyday 8:00 AM - 3:00 PM
: Everyday 8:00 AM - 3:00 PM
: Everyday 8:00 AM - 3:00 PM
: Everyday 8:00 AM - 3:00 PM
: Everyday 8:00 AM - 3:00 PM
: Everyday 8:00 AM - 3:00 PM
: Everyday 8:00 AM - 3:00 PM
: Everyday 8:00 AM - 3:00 PM
: Everyday 8:00 AM - 3:00 PM
: Everyday 8:00 AM - 3:00 PM

: Monday to Friday 8:00 AM - 2:00 PM; Saturday, Sunday 10:00 AM - 1:00 PM
: Monday to Friday 8:00 AM - 2:00 PM; Saturday, Sunday 10:00 AM - 1:00 PM
: Monday to Friday 8:00 AM - 2:00 PM; Saturday, Sunday 10:00 AM - 1:00 PM
: Monday to Friday 8:00 AM - 2:00 PM; Saturday, Sunday 10:00 AM - 1:00 PM
: Monday to Friday 8:00 AM - 2:00 PM; Saturday, Sunday 10:00 AM - 1:00 PM
: Monday to Friday 8:00 AM - 2:00 PM; Saturday, Sunday 10:00 AM - 1:00 PM
: Monday to Friday 8:00 AM - 2:00 PM; Saturday, Sunday 10:00 AM - 1:00 PM
: Monday to Friday 8:00 AM - 2:00 PM; Saturday, Sunday 10:00 AM - 1:00 PM
: Monday to Friday 8:00 AM - 2:00 PM; Saturday, Sunday 10:00 AM - 1:00 PM
: Monday to Friday 8:00 AM - 2:00 PM; Saturday, Sunday 10:00 AM - 1:00 PM
: Monday to Friday 8:00 AM - 2:00 PM; Saturday, Sunday 10:00 AM - 1:00 PM
: Monday to Friday 8:00 AM - 2:00 PM; Saturday, Sunday 10:00 AM - 1:00 PM

: Everyday 6:00 AM - 4:00 PM
: Everyday 6:00 AM - 4:00 PM
: Everyday 6:00 AM - 4:00 PM
: Everyday 6:00 AM - 4:00 PM
: Everyday 6:00 AM - 4:00 PM
: Everyday 6:00 AM - 4:00 PM
: Everyday 6:00 AM - 4:00 PM
: Everyday 6:00 AM - 4:00 PM
: Everyday 6:00 AM - 4:00 PM
: Everyday 6:00 AM - 4:00 PM
: Everyday 6:00 AM - 4:00 PM
: Everyday 6:00 AM - 4:00 PM

: Everyday 6:00 AM - 8:00 PM
: Everyday 6:00 AM - 8:00 PM
: Everyday 6:00 AM - 8:00 PM
: Everyday 6:00 AM - 8:00 PM
: Everyday 6:00 AM - 8:00 PM
: Everyday 6:00 AM - 8:00 PM
: Everyday 6:00 AM - 8:00 PM
: Everyday 6:00 AM - 8:00 PM
: Everyday 6:00 AM - 8:00 PM
: Everyday 6:00 AM - 8:00 PM
: Everyday 6:00 AM - 8:00 PM
: Everyday 6:00 AM - 8:00 PM

: Everyday 9:00 AM - 1:00 PM
: Everyday 9:00 AM - 1:00 PM
: Everyday 9:00 AM - 1:00 PM
: Everyday 9:00 AM - 1:00 PM
: Everyday 9:00 AM - 1:00 PM
: Everyday 9:00 AM - 1:00 PM
: Everyday 9:00 AM - 1:00 PM
: Everyday 9:00 AM - 1:00 PM
: Everyday 9:00 AM - 1:00 PM
: Everyday 9:00 AM - 1:00 PM
: Everyday 9:00 AM - 1:00 PM
: Everyday 9:00 AM - 1:00 PM

: Everyday 8:00 AM - 2:00 PM
: Everyday 8:00 AM - 2:00 PM
: Everyday 8:00 AM - 2:00 PM
: Everyday 8:00 AM - 2:00 PM
: Everyday 8:00 AM - 2:00 PM
: Everyday 8:00 AM - 2:00 PM
: Everyday 8:00 AM - 2:00 PM
: Everyday 8:00 AM - 2:00 PM
: Everyday 8:00 AM - 2:00 PM
: Everyday 8:00 AM - 2:00 PM
: Everyday 8:00 AM - 2:00 PM
: Everyday 8:00 AM - 2:00 PM

: Everyday 6:00 AM - 4:00 PM
: Everyday 6:00 AM - 4:00 PM
: Everyday 6:00 AM - 4:00 PM
: Everyday 6:00 AM - 4:00 PM
: Everyday 6:00 AM - 4:00 PM
: Everyday 6:00 AM - 4:00 PM
: Everyday 6:00 AM - 4:00 PM
: Everyday 6:00 AM - 4:00 PM
: Everyday 6:00 AM - 4:00 PM
: Everyday 6:00 AM - 4:00 PM
: Everyday 6:00 AM - 4:00 PM
: Everyday 6:00 AM - 4:00 PM

: Everyday 11:00 AM - 5:00 PM
: Everyday 11:00 AM - 5:00 PM
: Everyday 11:00 AM - 5:00 PM
: Everyday 11:00 AM - 5:00 PM
: Everyday 11:00 AM - 5:00 PM
: Everyday 11:00 AM - 5:00 PM
: Everyday 11:00 AM - 5:00 PM
: Everyday 11:00 AM - 5:00 PM
: Everyday 11:00 AM - 5:00 PM
: Everyday 11:00 AM - 5:00 PM
: Everyday 11:00 AM - 5:00 PM
: Everyday 11:00 AM - 5:00 PM

: Everyday 10:00 AM - 3:00 PM
: Everyday 10:00 AM - 3:00 PM
: Everyday 10:00 AM - 3:00 PM
: Everyday 10:00 AM - 3:00 PM
: Everyday 10:00 AM - 3:00 PM
: Everyday 10:00 AM - 3:00 PM
: Everyday 10:00 AM - 3:00 PM
: Everyday 10:00 AM - 3:00 PM
: Everyday 10:00 AM - 3:00 PM
: Everyday 10:00 AM - 3:00 PM
: Everyday 10:00 AM - 3:00 PM
: Everyday 10:00 AM - 3:00 PM

: Monday to Saturday 10:00 AM - 1:00 PM
: Monday to Saturday 10:00 AM - 1:00 PM
: Monday to Saturday 10:00 AM - 1:00 PM
: Monday to Saturday 10:00 AM - 1:00 PM
: Monday to Saturday 10:00 AM - 1:00 PM
: Monday to Saturday 10:00 AM - 1:00 PM
: Monday to Saturday 10:00 AM - 1:00 PM
: Monday to Saturday 10:00 AM - 1:00 PM
: Monday to Saturday 10:00 AM - 1:00 PM
: Monday to Saturday 10:00 AM - 1:00 PM
: Monday to Saturday 10:00 AM - 1:00 PM
: Monday to Saturday 10:00 AM - 1:00 PM

: Everyday 4:00 PM - 11:00 PM
: Everyday 4:00 PM - 11:00 PM
: Everyday 4:00 PM - 11:00 PM
: Everyday 4:00 PM - 11:00 PM
: Everyday 4:00 PM - 11:00 PM
: Everyday 4:00 PM - 11:00 PM
: Everyday 4:00 PM - 11:00 PM
: Everyday 4:00 PM - 11:00 PM
: Everyday 4:00 PM - 11:00 PM
: Everyday 4:00 PM - 11:00 PM
: Everyday 4:00 PM - 11:00 PM
: Everyday 4:00 PM - 11:00 PM

: Wednesday, Saturday, Sunday 10:00 AM - 11:00 AM
: Wednesday, Saturday, Sunday 10:00 AM - 11:00 AM
: Wednesday, Saturday, Sunday 10:00 AM - 11:00 AM
: Wednesday, Saturday, Sunday 10:00 AM - 11:00 AM
: Wednesday, Friday, Saturday, Sunday 10:00 AM - 11:00 AM
: Wednesday, Friday, Saturday, Sunday 10:00 AM - 11:00 AM
: Wednesday, Friday, Saturday, Sunday 10:00 AM - 11:00 AM
: Wednesday, Friday, Saturday, Sunday 10:00 AM - 11:00 AM
: Wednesday, Friday, Saturday, Sunday 10:00 AM - 11:00 AM
: Wednesday, Saturday, Sunday 10:00 AM - 11:00 AM
: Wednesday, Saturday, Sunday 10:00 AM - 11:00 AM
: Wednesday, Saturday, Sunday 10:00 AM - 11:00 AM

: Everyday 1:00 PM - 6:00 PM
: Everyday 1:00 PM - 6:00 PM
: Everyday 1:00 PM - 6:00 PM
: Everyday 1:00 PM - 6:00 PM
: Everyday 1:00 PM - 6:00 PM
: Everyday 1:00 PM - 6:00 PM
: Everyday 1:00 PM - 6:00 PM
: Everyday 1:00 PM - 6:00 PM
: Everyday 1:00 PM - 6:00 PM
: Everyday 1:00 PM - 6:00 PM
: Everyday 1:00 PM - 6:00 PM
: Everyday 1:00 PM - 6:00 PM

: Everyday 8:00 AM - 8:00 PM
: Everyday 8:00 AM - 8:00 PM
: Everyday 8:00 AM - 8:00 PM
: Everyday 8:00 AM - 8:00 PM
: Everyday 8:00 AM - 8:00 PM
: Everyday 8:00 AM - 8:00 PM
: Everyday 8:00 AM - 8:00 PM
: Everyday 8:00 AM - 8:00 PM
: Everyday 8:00 AM - 8:00 PM
: Everyday 8:00 AM - 8:00 PM
: Everyday 8:00 AM - 8:00 PM
: Everyday 8:00 AM - 8:00 PM

: Monday to Friday 9:00 AM - 2:00 PM
: Monday to Friday 9:00 AM - 2:00 PM
: Monday to Friday 9:00 AM - 2:00 PM
: Monday to Friday 9:00 AM - 2:00 PM
: Monday to Friday 9:00 AM - 2:00 PM
: Monday to Friday 9:00 AM - 2:00 PM
: Monday to Friday 9:00 AM - 2:00 PM
: Monday to Friday 9:00 AM - 2:00 PM
: Monday to Friday 9:00 AM - 2:00 PM
: Monday to Friday 9:00 AM - 2:00 PM
: Monday to Friday 9:00 AM - 2:00 PM
: Monday to Friday 9:00 AM - 2:00 PM

: Monday to Friday 10:00 AM - 1:00 PM
: Monday to Friday 10:00 AM - 1:00 PM
: Monday to Friday 10:00 AM - 1:00 PM
: Monday to Friday 10:00 AM - 1:00 PM
: Monday to Friday 10:00 AM - 1:00 PM
: Monday to Friday 10:00 AM - 1:00 PM
: Monday to Friday 10:00 AM - 1:00 PM
: Monday to Friday 10:00 AM - 1:00 PM
: Monday to Friday 10:00 AM - 1:00 PM
: Monday to Friday 10:00 AM - 1:00 PM
: Monday to Friday 10:00 AM - 1:00 PM
: Monday to Friday 10:00 AM - 1:00 PM

: Everyday 24 Hrs
: Everyday 24 Hrs
: Everyday 24 Hrs
: Everyday 24 Hrs
: Everyday 24 Hrs
: Everyday 24 Hrs
: Everyday 24 Hrs
: Everyday 24 Hrs
: Everyday 24 Hrs
: Everyday 24 Hrs
: Everyday 24 Hrs
: Everyday 24 Hrs

: Everyday 24 Hrs
: Everyday 24 Hrs
: Everyday 24 Hrs
: Everyday 24 Hrs
: Everyday 24 Hrs
: Everyday 24 Hrs
: Everyday 24 Hrs
: Everyday 24 Hrs
: Everyday 24 Hrs
: Everyday 24 Hrs
: Everyday 24 Hrs
: Everyday 24 Hrs

: Everyday 24 Hrs
: Everyday 24 Hrs
: Everyday 24 Hrs
: Everyday 24 Hrs
: Everyday 24 Hrs
: Everyday 24 Hrs
: Everyday 24 Hrs
: Everyday 24 Hrs
: Everyday 24 Hrs
: Everyday 24 Hrs
: Everyday 24 Hrs
: Everyday 24 Hrs

: Everyday 24 Hrs
: Everyday 24 Hrs
: Everyday 24 Hrs
: Everyday 24 Hrs
: Everyday 24 Hrs
: Everyday 24 Hrs
: Everyday 24 Hrs
: Everyday 24 Hrs
: Everyday 24 Hrs
: Everyday 24 Hrs
: Everyday 24 Hrs
: Everyday 24 Hrs

: Everyday 24 Hrs
: Everyday 24 Hrs
: Everyday 24 Hrs
: Everyday 24 Hrs
: Everyday 24 Hrs
: Everyday 24 Hrs
: Everyday 24 Hrs
: Everyday 24 Hrs
: Everyday 24 Hrs
: Everyday 24 Hrs
: Everyday 24 Hrs
: Everyday 24 Hrs

: Everyday 24 Hrs
: Everyday 24 Hrs
: Everyday 24 Hrs
: Everyday 24 Hrs
: Everyday 24 Hrs
: Everyday 24 Hrs
: Everyday 24 Hrs
: Everyday 24 Hrs
: Everyday 24 Hrs
: Everyday 24 Hrs
: Everyday 24 Hrs
: Everyday 24 Hrs

: Everyday 24 Hrs
: Everyday 24 Hrs
: Everyday 24 Hrs
: Everyday 24 Hrs
: Everyday 24 Hrs
: Everyday 24 Hrs
: Everyday 24 Hrs
: Everyday 24 Hrs
: Everyday 24 Hrs
: Everyday 24 Hrs
: Everyday 24 Hrs
: Everyday 24 Hrs

: Everyday 24 Hrs
: Everyday 24 Hrs
: Everyday 24 Hrs
: Everyday 24 Hrs
: Everyday 24 Hrs
: Everyday 24 Hrs
: Everyday 24 Hrs
: Everyday 24 Hrs
: Everyday 24 Hrs
: Everyday 24 Hrs
: Everyday 24 Hrs
: Everyday 24 Hrs

: Everyday 24 Hrs
: Everyday 24 Hrs
: Everyday 24 Hrs
: Everyday 24 Hrs
: Everyday 24 Hrs
: Everyday 24 Hrs
: Everyday 24 Hrs
: Everyday 24 Hrs
: Everyday 24 Hrs
: Everyday 24 Hrs
: Everyday 24 Hrs
: Everyday 24 Hrs

: Everyday 24 Hrs
: Everyday 24 Hrs
: Everyday 24 Hrs
: Everyday 24 Hrs
: Everyday 24 Hrs
: Everyday 24 Hrs
: Everyday 24 Hrs
: Everyday 24 Hrs
: Everyday 24 Hrs
: Everyday 24 Hrs
: Everyday 24 Hrs
: Everyday 24 Hrs

: Everyday 24 Hrs
: Everyday 24 Hrs
: Everyday 24 Hrs
: Everyday 24 Hrs
: Everyday 24 Hrs
: Everyday 24 Hrs
: Everyday 24 Hrs
: Everyday 24 Hrs
: Everyday 24 Hrs
: Everyday 24 Hrs
: Everyday 24 Hrs
: Everyday 24 Hrs