Top List of Museums in Lisbon, Portugal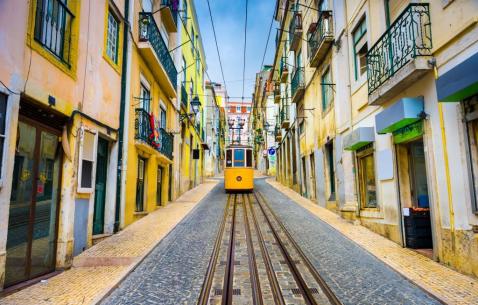 Lisbon is the capital of Portugal and is one of the top travel destinations in Europe and the world. The easy-going charming city is home to a vibrant and thriving contemporary culture that is making its mark in today's Europe. Perched on the edge of the Atlantic Ocean, Lisbon boasts white-bleached limestone buildings, intimate alleyways, historical sights, scenic vistas, beaches, museums, galleries, trams and a vibrant nightlife.
Museums are a great way to discover the city you're visiting, and luckily, Lisbon has many museums that clearly demonstrate the historical, cultural and artistic legacy of Portugal. Lisbon's thriving arts scene is home to major art museums as well as smaller, independent galleries. The best way to understand the culture of the city is to indulge in tours of some of the best museums in Lisbon, including the essential ones like Gulbenkian Museum, National Museum of Ancient Art, National Coach Museum, Berardo Museum, Chiado Museum, Electricity Museum and Orient Museum. Other top museums in Lisbon include Tile Museum, Lisbon Story Center, Bernado Collection, Fado Museum, Design Museum, Decorative Arts Museum, Maritime Museum and Mãe D'Água Water Museum. The museums in Lisbon are one of the major attractions in the city, showcasing everything from ancient treasures, masterpieces to offbeat collections. It is a must to check out the museums of Lisbon when in the city.
Explore the travel planning tool for your visit to Lisbon and create a flawless plan in few simple steps!
List of Top Museums in Lisbon

We bring you finest collection of museums to visit in Lisbon.
Find Your Lisbon Attractions on Map
Top Tours for Lisbon Museums
More Top List of Museums in Lisbon, Portugal
Nearby Cities to Visit Museums
Top Cities in Portugal to Visit Museums
More Museums in Cities Around the World