Best Time To Visit Listvyanka
Explore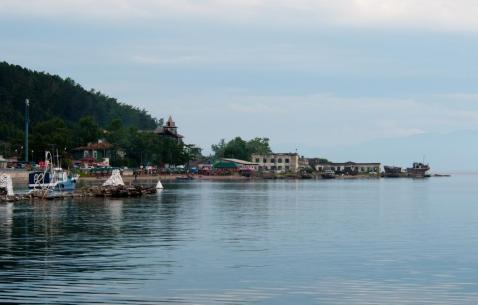 Best Time To Go To Listvyanka
The climate is usually cold and temperate in Listvyanka. The average temperature in Listvyanka is around 0.8 Degree Celsius and the average rainfall is around 456 Millimeters. The dry months also have a lot of rainfall in Listvyanka. The lowest temperature in Listvyanka is around-17 Degree Celsius.
Summer season: July is the warmest month of Listvyanka. The maximum temperature in July is around 19 Degree Celsius.
Rainy Season: Highest rainfall recorded in the month of August is 68 Millimeters. June and August record the highest rainfall in Listvyanka.
Winter Season: The months of January, February and March are the coldest months in Listvyanka. The minimum temperature is around -17 Degree Celsius in January.
Best time to go to Listvyanka Attractions

: Everyday 11:00 AM - 5:00 PM
: Everyday 11:00 AM - 5:00 PM
: Everyday 11:00 AM - 5:00 PM
: Everyday 11:00 AM - 5:00 PM
: Everyday 11:00 AM - 5:00 PM
: Everyday 11:00 AM - 5:00 PM
: Everyday 11:00 AM - 5:00 PM
: Everyday 11:00 AM - 5:00 PM
: Everyday 11:00 AM - 5:00 PM
: Everyday 11:00 AM - 5:00 PM
: Everyday 11:00 AM - 5:00 PM
: Everyday 11:00 AM - 5:00 PM

: Tuesday to Sunday 1:00 PM - 4:00 PM
: Tuesday to Sunday 1:00 PM - 4:00 PM
: Tuesday to Sunday 1:00 PM - 4:00 PM
: Tuesday to Sunday 1:00 PM - 4:00 PM
: Tuesday to Sunday 1:00 PM - 4:00 PM
: Tuesday to Sunday 1:00 PM - 4:00 PM
: Tuesday to Sunday 1:00 PM - 4:00 PM
: Tuesday to Sunday 1:00 PM - 4:00 PM
: Tuesday to Sunday 1:00 PM - 4:00 PM
: Tuesday to Sunday 1:00 PM - 4:00 PM
: Tuesday to Sunday 1:00 PM - 4:00 PM
: Tuesday to Sunday 1:00 PM - 4:00 PM

: Everyday 10:00 AM - 2:00 PM
: Everyday 10:00 AM - 2:00 PM
: Everyday 10:00 AM - 2:00 PM
: Everyday 10:00 AM - 2:00 PM
: Everyday 10:00 AM - 2:00 PM
: Everyday 10:00 AM - 2:00 PM
: Everyday 10:00 AM - 2:00 PM
: Everyday 10:00 AM - 2:00 PM
: Everyday 10:00 AM - 2:00 PM
: Everyday 10:00 AM - 2:00 PM
: Everyday 10:00 AM - 2:00 PM
: Everyday 10:00 AM - 2:00 PM

: Everyday 10:00 AM - 4:00 PM
: Everyday 10:00 AM - 4:00 PM
: Everyday 10:00 AM - 4:00 PM
: Everyday 10:00 AM - 4:00 PM
: Everyday 10:00 AM - 4:00 PM
: Everyday 10:00 AM - 4:00 PM
: Everyday 10:00 AM - 4:00 PM
: Everyday 10:00 AM - 4:00 PM
: Everyday 10:00 AM - 4:00 PM
: Everyday 10:00 AM - 4:00 PM
: Everyday 10:00 AM - 4:00 PM
: Everyday 10:00 AM - 4:00 PM