Best Time To Visit Little Rock
Explore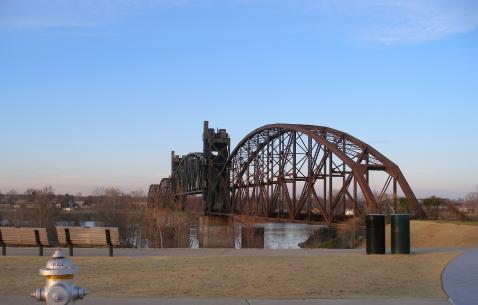 Best Time To Go To Little Rock
Spring (March to May): Spring is a game of sunshine and thunder in Little Rock. The weather is often overcast and humid. It does not rain that often but there are thunderstorms till the end of the season. Temperatures gradually climb up to 30-degrees by May. Not a bad time to visit if you do not mind the thunderstorms.
Summer (June to August): Gorgeous sunny days are the main characteristic of summer in Little Rock. However, there is a frequent cloud cover with occasional thunder or showers. It is extremely humid in this season and the mercury stays in the range of 28 to 33-degrees Celsius. This is also the peak tourist season in Little Rock.
Autumn (September to November): The days gradually become cooler as autumn settles in Little Rock. The mercury drops down to 20 degrees at the beginning of the season and gradually declines further by November. Crowds begin to disappear and you can visit the town if you do not want to experience a rush of tourists.
Winter (December to February): Winter is mild in Little Rock. It rarely snows and humidity is on the lower side as well. Temperatures range from 7 to 18-degrees Celsius. This is a good time to visit Little Rock. Avoid the Christmas holiday week if you do not want crowded places.
Best time to go to Little Rock Attractions

: Everyday 1:00 PM - 3:00 PM
: Everyday 1:00 PM - 3:00 PM
: Everyday 1:00 PM - 3:00 PM
: Everyday 1:00 PM - 3:00 PM
: Everyday 1:00 PM - 3:00 PM
: Everyday 1:00 PM - 3:00 PM
: Everyday 1:00 PM - 3:00 PM
: Everyday 1:00 PM - 3:00 PM
: Everyday 1:00 PM - 3:00 PM
: Everyday 1:00 PM - 3:00 PM
: Everyday 1:00 PM - 3:00 PM
: Everyday 1:00 PM - 3:00 PM

: Everyday 10:00 AM - 3:00 PM
: Everyday 10:00 AM - 3:00 PM
: Everyday 10:00 AM - 3:00 PM
: Everyday 10:00 AM - 3:00 PM
: Everyday 10:00 AM - 3:00 PM
: Everyday 10:00 AM - 3:00 PM
: Everyday 10:00 AM - 3:00 PM
: Everyday 10:00 AM - 3:00 PM
: Everyday 10:00 AM - 3:00 PM
: Everyday 10:00 AM - 3:00 PM
: Everyday 10:00 AM - 3:00 PM
: Everyday 10:00 AM - 3:00 PM

: Everyday 3:00 AM - 5:00 PM
: Everyday 3:00 AM - 5:00 PM
: Everyday 3:00 AM - 5:00 PM
: Everyday 3:00 AM - 5:00 PM
: Everyday 3:00 AM - 5:00 PM
: Everyday 3:00 AM - 5:00 PM
: Everyday 3:00 AM - 5:00 PM
: Everyday 3:00 AM - 5:00 PM
: Everyday 3:00 AM - 5:00 PM
: Everyday 3:00 AM - 5:00 PM
: Everyday 3:00 AM - 5:00 PM
: Everyday 3:00 AM - 5:00 PM

: Everyday 3:00 PM - 5:00 PM
: Everyday 3:00 PM - 5:00 PM
: Everyday 3:00 PM - 5:00 PM
: Everyday 3:00 PM - 5:00 PM
: Everyday 3:00 PM - 5:00 PM
: Everyday 3:00 PM - 5:00 PM
: Everyday 3:00 PM - 5:00 PM
: Everyday 3:00 PM - 5:00 PM
: Everyday 3:00 PM - 5:00 PM
: Everyday 3:00 PM - 5:00 PM
: Everyday 3:00 PM - 5:00 PM
: Everyday 3:00 PM - 5:00 PM

: Everyday 8:00 AM - 10:00 PM
: Everyday 8:00 AM - 10:00 PM
: Everyday 8:00 AM - 10:00 PM
: Everyday 8:00 AM - 10:00 PM
: Everyday 8:00 AM - 10:00 PM
: Everyday 8:00 AM - 10:00 PM
: Everyday 8:00 AM - 10:00 PM
: Everyday 8:00 AM - 10:00 PM
: Everyday 8:00 AM - 10:00 PM
: Everyday 8:00 AM - 10:00 PM
: Everyday 8:00 AM - 10:00 PM
: Everyday 8:00 AM - 10:00 PM

: Everyday 8:00 AM - 2:00 PM
: Everyday 8:00 AM - 2:00 PM
: Everyday 8:00 AM - 2:00 PM
: Everyday 8:00 AM - 2:00 PM
: Everyday 8:00 AM - 2:00 PM
: Everyday 8:00 AM - 2:00 PM
: Everyday 8:00 AM - 2:00 PM
: Everyday 8:00 AM - 2:00 PM
: Everyday 8:00 AM - 2:00 PM
: Everyday 8:00 AM - 2:00 PM
: Everyday 8:00 AM - 2:00 PM
: Everyday 8:00 AM - 2:00 PM

: Everyday 1:00 PM - 3:00 PM
: Everyday 1:00 PM - 3:00 PM
: Everyday 1:00 PM - 3:00 PM
: Everyday 1:00 PM - 3:00 PM
: Everyday 1:00 PM - 3:00 PM
: Everyday 1:00 PM - 3:00 PM
: Everyday 1:00 PM - 3:00 PM
: Everyday 1:00 PM - 3:00 PM
: Everyday 1:00 PM - 3:00 PM
: Everyday 1:00 PM - 3:00 PM
: Everyday 1:00 PM - 3:00 PM
: Everyday 1:00 PM - 3:00 PM

: Monday to Saturday 8:00 AM - 10:00 AM
: Monday to Saturday 8:00 AM - 10:00 AM
: Monday to Saturday 8:00 AM - 10:00 AM
: Monday to Saturday 8:00 AM - 10:00 AM
: Monday to Saturday 8:00 AM - 10:00 AM
: Monday to Saturday 8:00 AM - 10:00 AM
: Monday to Saturday 8:00 AM - 10:00 AM
: Monday to Saturday 8:00 AM - 10:00 AM
: Monday to Saturday 8:00 AM - 10:00 AM
: Monday to Saturday 8:00 AM - 10:00 AM
: Monday to Saturday 8:00 AM - 10:00 AM
: Monday to Saturday 8:00 AM - 10:00 AM

: Everyday 1:00 PM - 3:00 PM
: Everyday 1:00 PM - 3:00 PM
: Everyday 1:00 PM - 3:00 PM
: Everyday 1:00 PM - 3:00 PM
: Everyday 1:00 PM - 3:00 PM
: Everyday 1:00 PM - 3:00 PM
: Everyday 1:00 PM - 3:00 PM
: Everyday 1:00 PM - 3:00 PM
: Everyday 1:00 PM - 3:00 PM
: Everyday 1:00 PM - 3:00 PM
: Everyday 1:00 PM - 3:00 PM
: Everyday 1:00 PM - 3:00 PM

: Everyday 7:00 AM - 9:00 PM
: Everyday 7:00 AM - 9:00 PM
: Everyday 7:00 AM - 9:00 PM
: Everyday 7:00 AM - 9:00 PM
: Everyday 7:00 AM - 9:00 PM
: Everyday 7:00 AM - 9:00 PM
: Everyday 7:00 AM - 9:00 PM
: Everyday 7:00 AM - 9:00 PM
: Everyday 7:00 AM - 9:00 PM
: Everyday 7:00 AM - 9:00 PM
: Everyday 7:00 AM - 9:00 PM
: Everyday 7:00 AM - 9:00 PM

: Everyday 7:00 AM - 2:00 PM
: Everyday 7:00 AM - 2:00 PM
: Everyday 7:00 AM - 2:00 PM
: Everyday 7:00 AM - 2:00 PM
: Everyday 7:00 AM - 2:00 PM
: Everyday 7:00 AM - 2:00 PM
: Everyday 7:00 AM - 2:00 PM
: Everyday 7:00 AM - 2:00 PM
: Everyday 7:00 AM - 2:00 PM
: Everyday 7:00 AM - 2:00 PM
: Everyday 7:00 AM - 2:00 PM
: Everyday 7:00 AM - 2:00 PM

: Everyday 2:00 PM - 4:00 PM
: Everyday 2:00 PM - 4:00 PM
: Everyday 2:00 PM - 4:00 PM
: Everyday 2:00 PM - 4:00 PM
: Everyday 2:00 PM - 4:00 PM
: Everyday 2:00 PM - 4:00 PM
: Everyday 2:00 PM - 4:00 PM
: Everyday 2:00 PM - 4:00 PM
: Everyday 2:00 PM - 4:00 PM
: Everyday 2:00 PM - 4:00 PM
: Everyday 2:00 PM - 4:00 PM
: Everyday 2:00 PM - 4:00 PM

: Everyday 1:00 PM - 3:00 PM
: Everyday 1:00 PM - 3:00 PM
: Everyday 1:00 PM - 3:00 PM
: Everyday 1:00 PM - 3:00 PM
: Everyday 1:00 PM - 3:00 PM
: Everyday 1:00 PM - 3:00 PM
: Everyday 1:00 PM - 3:00 PM
: Everyday 1:00 PM - 3:00 PM
: Everyday 1:00 PM - 3:00 PM
: Everyday 1:00 PM - 3:00 PM
: Everyday 1:00 PM - 3:00 PM
: Everyday 1:00 PM - 3:00 PM

: Everyday 10:00 AM - 3:00 PM
: Everyday 10:00 AM - 3:00 PM
: Everyday 10:00 AM - 3:00 PM
: Everyday 10:00 AM - 3:00 PM
: Everyday 10:00 AM - 3:00 PM
: Everyday 10:00 AM - 3:00 PM
: Everyday 10:00 AM - 3:00 PM
: Everyday 10:00 AM - 3:00 PM
: Everyday 10:00 AM - 3:00 PM
: Everyday 10:00 AM - 3:00 PM
: Everyday 10:00 AM - 3:00 PM
: Everyday 10:00 AM - 3:00 PM

: Tuesday to Sunday 10:00 AM - 2:00 PM
: Tuesday to Sunday 10:00 AM - 2:00 PM
: Tuesday to Sunday 10:00 AM - 2:00 PM
: Tuesday to Sunday 10:00 AM - 2:00 PM
: Tuesday to Sunday 10:00 AM - 2:00 PM
: Tuesday to Sunday 10:00 AM - 2:00 PM
: Tuesday to Sunday 10:00 AM - 2:00 PM
: Tuesday to Sunday 10:00 AM - 2:00 PM
: Tuesday to Sunday 10:00 AM - 2:00 PM
: Tuesday to Sunday 10:00 AM - 2:00 PM
: Tuesday to Sunday 10:00 AM - 2:00 PM
: Tuesday to Sunday 10:00 AM - 2:00 PM

: Everyday 5:00 PM - 7:00 PM
: Everyday 5:00 PM - 7:00 PM
: Everyday 5:00 PM - 7:00 PM
: Everyday 5:00 PM - 7:00 PM
: Everyday 5:00 PM - 7:00 PM
: Everyday 5:00 PM - 7:00 PM
: Everyday 5:00 PM - 7:00 PM
: Everyday 5:00 PM - 7:00 PM
: Everyday 5:00 PM - 7:00 PM
: Everyday 5:00 PM - 7:00 PM
: Everyday 5:00 PM - 7:00 PM
: Everyday 5:00 PM - 7:00 PM

: Everyday 3:00 PM - 5:00 PM
: Everyday 3:00 PM - 5:00 PM
: Everyday 3:00 PM - 5:00 PM
: Everyday 3:00 PM - 5:00 PM
: Everyday 3:00 PM - 5:00 PM
: Everyday 3:00 PM - 5:00 PM
: Everyday 3:00 PM - 5:00 PM
: Everyday 3:00 PM - 5:00 PM
: Everyday 3:00 PM - 5:00 PM
: Everyday 3:00 PM - 5:00 PM
: Everyday 3:00 PM - 5:00 PM
: Everyday 3:00 PM - 5:00 PM

: Monday to Saturday 3:00 PM - 2:00 PM; Sunday 1:00 PM - 3:00 PM
: Monday to Saturday 1:00 PM - 2:00 PM; Sunday 1:00 PM - 3:00 PM
: Monday to Saturday 1:00 PM - 2:00 PM; Sunday 1:00 PM - 3:00 PM
: Monday to Saturday 1:00 PM - 2:00 PM; Sunday 1:00 PM - 3:00 PM
: Monday to Saturday 1:00 PM - 2:00 PM; Sunday 1:00 PM - 3:00 PM
: Monday to Saturday 1:00 PM - 2:00 PM; Sunday 1:00 PM - 3:00 PM
: Monday to Saturday 1:00 PM - 2:00 PM; Sunday 1:00 PM - 3:00 PM
: Monday to Saturday 1:00 PM - 2:00 PM; Sunday 1:00 PM - 3:00 PM
: Monday to Saturday 1:00 PM - 2:00 PM; Sunday 1:00 PM - 3:00 PM
: Monday to Saturday 1:00 PM - 2:00 PM; Sunday 1:00 PM - 3:00 PM
: Monday to Saturday 1:00 PM - 2:00 PM; Sunday 1:00 PM - 3:00 PM
: Monday to Saturday 1:00 PM - 2:00 PM; Sunday 1:00 PM - 3:00 PM

: Monday to Wednesday 11:00 AM - 10:00 PM; Thursday to Saturday 11:00 AM - 11:59 PM; Sunday 11:00 AM - 5:00 PM
: Monday to Wednesday 11:00 AM - 10:00 PM; Thursday to Saturday 11:00 AM - 11:59 PM; Sunday 11:00 AM - 5:00 PM
: Monday to Wednesday 11:00 AM - 10:00 PM; Thursday to Saturday 11:00 AM - 11:59 PM; Sunday 11:00 AM - 5:00 PM
: Monday to Wednesday 11:00 AM - 10:00 PM; Thursday to Saturday 11:00 AM - 11:59 PM; Sunday 11:00 AM - 5:00 PM
: Monday to Wednesday 11:00 AM - 10:00 PM; Thursday to Saturday 11:00 AM - 11:59 PM; Sunday 11:00 AM - 5:00 PM
: Monday to Wednesday 11:00 AM - 10:00 PM; Thursday to Saturday 11:00 AM - 11:59 PM; Sunday 11:00 AM - 5:00 PM
: Monday to Wednesday 11:00 AM - 10:00 PM; Thursday to Saturday 11:00 AM - 11:59 PM; Sunday 11:00 AM - 5:00 PM
: Monday to Wednesday 11:00 AM - 10:00 PM; Thursday to Saturday 11:00 AM - 11:59 PM; Sunday 11:00 AM - 5:00 PM
: Monday to Wednesday 11:00 AM - 10:00 PM; Thursday to Saturday 11:00 AM - 11:59 PM; Sunday 11:00 AM - 5:00 PM
: Monday to Wednesday 11:00 AM - 10:00 PM; Thursday to Saturday 11:00 AM - 11:59 PM; Sunday 11:00 AM - 5:00 PM
: Monday to Wednesday 11:00 AM - 10:00 PM; Thursday to Saturday 11:00 AM - 11:59 PM; Sunday 11:00 AM - 5:00 PM
: Monday to Wednesday 11:00 AM - 10:00 PM; Thursday to Saturday 11:00 AM - 11:59 PM; Sunday 11:00 AM - 5:00 PM

: Monday to Saturday 11:00 AM - 1:00 PM; Sunday 1:00 PM - 3:00 PM
: Monday to Saturday 11:00 AM - 1:00 PM; Sunday 1:00 PM - 3:00 PM
: Monday to Saturday 11:00 AM - 1:00 PM; Sunday 1:00 PM - 3:00 PM
: Monday to Saturday 11:00 AM - 1:00 PM; Sunday 1:00 PM - 3:00 PM
: Monday to Saturday 11:00 AM - 1:00 PM; Sunday 1:00 PM - 3:00 PM
: Monday to Saturday 11:00 AM - 1:00 PM; Sunday 1:00 PM - 3:00 PM
: Monday to Saturday 11:00 AM - 1:00 PM; Sunday 1:00 PM - 3:00 PM
: Monday to Saturday 11:00 AM - 1:00 PM; Sunday 1:00 PM - 3:00 PM
: Monday to Saturday 11:00 AM - 1:00 PM; Sunday 1:00 PM - 3:00 PM
: Monday to Saturday 11:00 AM - 1:00 PM; Sunday 1:00 PM - 3:00 PM
: Monday to Saturday 11:00 AM - 1:00 PM; Sunday 1:00 PM - 3:00 PM
: Monday to Saturday 11:00 AM - 1:00 PM; Sunday 1:00 PM - 3:00 PM

: Tuesday to Saturday 10:00 AM - 3:00 PM; Sunday 1:00 PM - 4:00 PM
: Tuesday to Saturday 10:00 AM - 4:00 PM; Sunday 1:00 PM - 4:00 PM
: Tuesday to Saturday 10:00 AM - 4:00 PM; Sunday 1:00 PM - 4:00 PM
: Tuesday to Saturday 10:00 AM - 4:00 PM; Sunday 1:00 PM - 4:00 PM
: Tuesday to Saturday 10:00 AM - 4:00 PM; Sunday 1:00 PM - 4:00 PM
: Tuesday to Saturday 10:00 AM - 4:00 PM; Sunday 1:00 PM - 4:00 PM
: Tuesday to Saturday 10:00 AM - 4:00 PM; Sunday 1:00 PM - 4:00 PM
: Tuesday to Saturday 10:00 AM - 4:00 PM; Sunday 1:00 PM - 4:00 PM
: Tuesday to Saturday 10:00 AM - 4:00 PM; Sunday 1:00 PM - 4:00 PM
: Tuesday to Saturday 10:00 AM - 4:00 PM; Sunday 1:00 PM - 4:00 PM
: Tuesday to Saturday 10:00 AM - 4:00 PM; Sunday 1:00 PM - 4:00 PM
: Tuesday to Saturday 10:00 AM - 4:00 PM; Sunday 1:00 PM - 4:00 PM

:
:
:
:
: Everyday 11:00 AM - 1:00 PM
: Everyday 11:00 AM - 1:00 PM
: Everyday 11:00 AM - 1:00 PM
: Everyday 11:00 AM - 1:00 PM
: Everyday 11:00 AM - 1:00 PM
:
:
:

: Monday to Saturday 8:00 AM - 9:00 PM; Sunday 2:00 PM - 4:00 PM
: Monday to Saturday 8:00 AM - 9:00 PM; Sunday 2:00 PM - 4:00 PM
: Monday to Saturday 8:00 AM - 9:00 PM; Sunday 2:00 PM - 4:00 PM
: Monday to Saturday 8:00 AM - 9:00 PM; Sunday 2:00 PM - 4:00 PM
: Monday to Saturday 8:00 AM - 9:00 PM; Sunday 2:00 PM - 4:00 PM
: Monday to Saturday 8:00 AM - 9:00 PM; Sunday 2:00 PM - 4:00 PM
: Monday to Saturday 8:00 AM - 9:00 PM; Sunday 2:00 PM - 4:00 PM
: Monday to Saturday 8:00 AM - 9:00 PM; Sunday 2:00 PM - 4:00 PM
: Monday to Saturday 8:00 AM - 9:00 PM; Sunday 2:00 PM - 4:00 PM
: Monday to Saturday 8:00 AM - 9:00 PM; Sunday 2:00 PM - 4:00 PM
: Monday to Saturday 8:00 AM - 9:00 PM; Sunday 2:00 PM - 4:00 PM
: Monday to Saturday 8:00 AM - 9:00 PM; Sunday 2:00 PM - 4:00 PM

: Everyday 2:00 PM - 4:00 PM
: Everyday 2:00 PM - 4:00 PM
: Everyday 2:00 PM - 4:00 PM
: Everyday 2:00 PM - 4:00 PM
: Everyday 2:00 PM - 4:00 PM
: Everyday 2:00 PM - 4:00 PM
: Everyday 2:00 PM - 4:00 PM
: Everyday 2:00 PM - 4:00 PM
: Everyday 2:00 PM - 4:00 PM
: Everyday 2:00 PM - 4:00 PM
: Everyday 2:00 PM - 4:00 PM
: Everyday 2:00 PM - 4:00 PM

: Everyday 8:00 AM - 10:00 AM
: Everyday 8:00 AM - 10:00 AM
: Everyday 8:00 AM - 10:00 AM
: Everyday 8:00 AM - 10:00 AM
: Everyday 8:00 AM - 10:00 AM
: Everyday 8:00 AM - 10:00 AM
: Everyday 8:00 AM - 10:00 AM
: Everyday 8:00 AM - 10:00 AM
: Everyday 8:00 AM - 10:00 AM
: Everyday 8:00 AM - 10:00 AM
: Everyday 8:00 AM - 10:00 AM
: Everyday 8:00 AM - 10:00 AM

: Tuesday to Saturday 10:00 AM - 10:00 AM
: Tuesday to Saturday 10:00 AM - 10:00 AM
: Tuesday to Saturday 10:00 AM - 10:00 AM
: Tuesday to Saturday 10:00 AM - 10:00 AM
: Tuesday to Saturday 10:00 AM - 10:00 AM
: Tuesday to Saturday 10:00 AM - 10:00 AM
: Tuesday to Saturday 10:00 AM - 10:00 AM
: Tuesday to Saturday 10:00 AM - 10:00 AM
: Tuesday to Saturday 10:00 AM - 10:00 AM
: Tuesday to Saturday 10:00 AM - 10:00 AM
: Tuesday to Saturday 10:00 AM - 10:00 AM
: Tuesday to Saturday 10:00 AM - 10:00 AM

: Everyday 11:00 AM - 1:00 PM
: Everyday 11:00 AM - 1:00 PM
: Everyday 11:00 AM - 1:00 PM
: Everyday 11:00 AM - 1:00 PM
: Everyday 11:00 AM - 1:00 PM
: Everyday 11:00 AM - 1:00 PM
: Everyday 11:00 AM - 1:00 PM
: Everyday 11:00 AM - 1:00 PM
: Everyday 11:00 AM - 1:00 PM
: Everyday 11:00 AM - 1:00 PM
: Everyday 11:00 AM - 1:00 PM
: Everyday 11:00 AM - 1:00 PM