Best Things To Do in London, United Kingdom
London is world's top tourist destination which attracts a lot of visitors with its vibrant art and culture scene each year. The main attractions of London are Royal Palaces, People's Parliament, castles and cathedrals. This ancient city is a beautiful blend of the past and the present and has an array of things to do, which makes the tourists all over the world visit London over and over again. Some of the main attractions of London are Buckingham Palace, British Museum, Tower of London, Big Ben, London Eye and Trafalgar Square.
There are also some renowned parks in London such as Hyde park, Victoria Park and Richmond Park where you can relax and spend some time away from the hustle and bustle of the city. London's night life is dazzling with trendy and posh bars, clubs and dining options.
There are some museums in London such as British Museum, Natural History Museum which will help you to understand the culture and history of London as well as Britain as a whole. Madame Tussauds is one of the famous attractions in London which exhibits the wax statues of famous celebrities around the world. With such array of attractions in London, it is certainly one of the cities in UK that you cannot afford to miss.
Some free things to do in London
Drenched in history, the gothic architecture of the city offers you several opportunities of free as well as cheap things to do in London. Given the fact that this is one city full of free thinkers that are the pioneers of the rich art and history of this city, you can never run out of things to do in London, on the fronts of art, history, culture, and a lot more. There is plethora of museums here, showcasing collections of a diverse range. It's never a bad idea to gain some enlightenment, and owing to the number of free museums in London, it's hard to cease seeking information. You can visit free museums like British Museum, Natural History Museum, Science Museum and many more.
Not a museum person? London still has a ton more to do; absolutely free of cost. The beauty of London, lies in its Victorian buildings and gardens, complete with charming ponds. A perfect day to spend a day out, London's parks are also abuzz with several activities and events. Here, you can even spot some friendly wildlife like deer, and lots of opportunities to indulge in birdwatching. Wimbledon Common, Richmond Park, Bushy Park and St James's Park are some fabulous places to do so.
Other brilliant free things to do in London include watching the Changing the Guard ceremony at the Buckingham Palace, watching Tower Bridge open, and visiting the ever-buzzing places like Trafalgar Square, Piccadilly Circus and Piccadilly Circus.
Attractions and activities in London for kids
When it comes to kids, there is a surfeit things to do in London today. Even if the weather may not be happy and shiny, the things to do here can certainly brighten up any child's day. From attractions, libraries, story-telling sessions to child-friendly restaurants, London has for long been one the most apt destinations for family vacations. While a trip to the museums is a must, you can also have the kids indulge in activities less boring. Take them out to interact with animal at places like Mudchute Farm and Park, Deen City Farm and Riding School, or the Vauxhall City Farm's.
The Covent Garden, is full of street entertainers that do not cease to make the kids want more. Getting a ride on the giant Ferris wheel of the iconic London Eye, has got to be on your list too. Shows and musicals such as The Lion King, Wicked the Musical and the Shrek The Musical are a brilliant idea too.
The Household Cavalry Museum, Tower of London, ZSL London Zoo, KidZania and sea life London aquarium are some more places you must take your kids too, for a delightful experience.
What to do in London at night
If you are in London just before a weekend and contemplating "things to do in London tomorrow", you may as well get geared up for a much happening time! The nightlife in London is popular all over the world owing to the way it caters to a highly-assorted population. Hence, there is no dearth of London night attractions and London at night activities. Bustling through the day, London transforms as the sun sets. One of the best things to do in London at night for free is taking a London night tour. Essentially, you can choose to pay as much as you like going by their concept of "Pay-What-You-Like"; or nothing at all. On tours like this, subjects such as Jack the Ripper and the historic happenings of the River Thames, are thrown light upon.
Thinking of some romantic things to do in London at night, brace yourselves for some of the most sweeping experiences in your life. The Shard and Sky Pod Bar at Sky Garden are our top picks for you to do feel all warm and loving with your partner. If you crave to do something rather offbeat you can also head to the London zoo at night. The London zoo sunset safari is one of the most sought-after things to do in London at night. This is also one of the cutest things to do at night with your boyfriend. There are several bars and restaurants that have happy hours through the evening or specific timings at night, so you can hit these up to uplift your spirit. Admiring the city's views from an Open top bus Tour London will sweep you off your feet!
Also Read: Top 10 Pubs in London for nightlife.
Most romantic things to do in London for couples
Picturesquely set on the River Thames, with a climate that conjures ardour, the parks, restaurants, even the stations are a charm for blossoming romance. Wondering what are the most romantic things to do in London? From watching sunsets to sharing a kiss at the perfect spot, here's our lowdown on the amorous things to do in London.
1. Sunday afternoon strolls amidst flowers and cake shops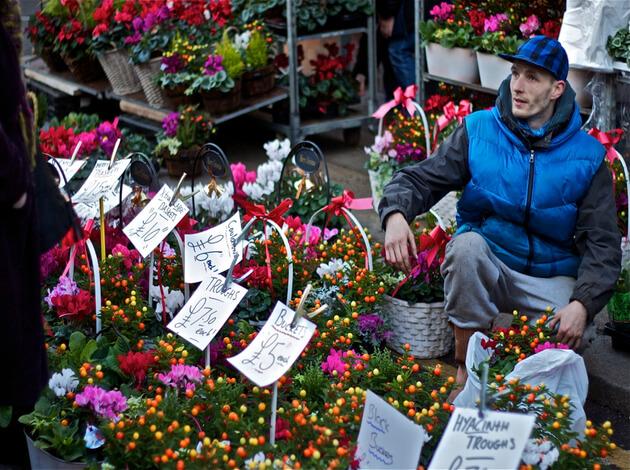 Image source: flickr.com
So for most women, flowers spell romance! What could be a better way to spend a day treating your lover to the plethora of flowers found at Columbia road. A lazy stroll, with the sweet fragrance of flowers in the air, followed by some indulgence in cakes at the Lily Vanilli! Umm.. who would've thought of a Sunday afternoon being this romantic!
2. Picnicking with beautiful views
Rightly captured in the movie Notting Hill, Hampstead Heath, indeed is a very romantic place. A picnic here for a couple, on the grassy lawns with a beautiful view of the City Centre, is all that you need to have a tender-hearted time with the lover!
3. Lope through the beautiful parks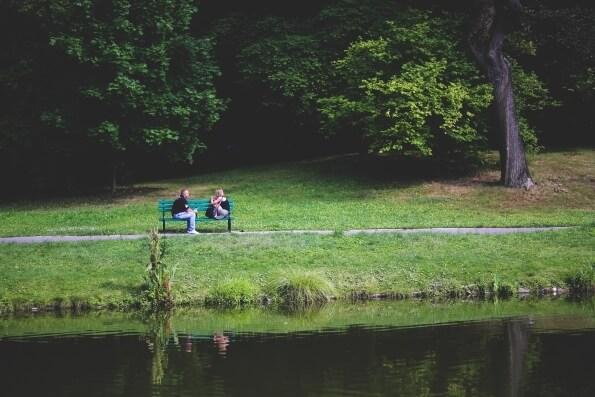 Image source: kaboompics.com
Old school romance has its own charm and what better way to indulge in it, than by loping through the Hyde park! You could even row a boat and have some fun on the Serpentine la Bridget Jones.
4. Watch the glorious golden sunsets
The sun setting against the backdrop of the gorgeous skyline literally stops time and one of my personal favorites! Sunsets are soothing and if you are with your lover, it just doesn't get better for the two of you. Picture, the two of you at the Greenwich, after a busy day, doing just nothing but being together!
Also Read: Weekend Getaways from London
5. Private capsule at the London Eye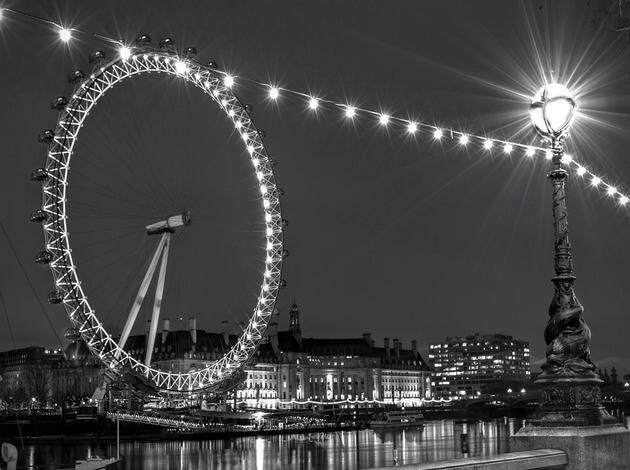 Image source: pixabay.com
As good as a romantic film - Book an exclusive private capsule, board for a Champagne Experience where you get your own waiter, champagne, and chocolates! Sweep the lover off their feet, now!
6. Unwind getting tipsy with bespoke cocktails
Considering, the era we live in - most of us define romance based on the classic Victorian vibe we have witnessed throughout our lives. What if u get to make a Victorian-amorous moment at the proficient bar The Whistling Shop, which exceptionally is a non-British pub style. Book a tutelage for two and enjoy bottled bespoke cocktails. Now, how intimate is that ... Blame it on Victorian love!
7. The classic - Walk along the banks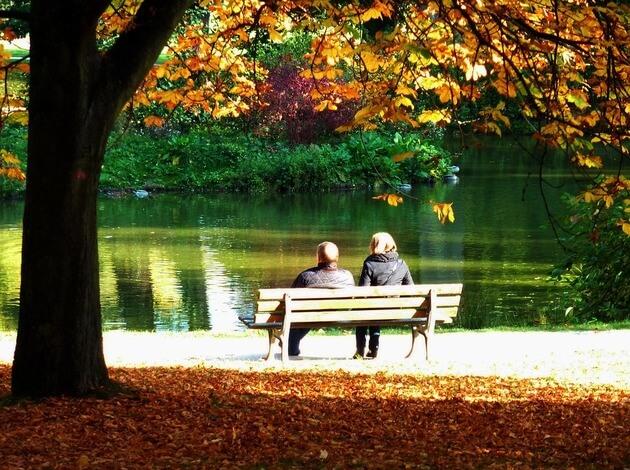 Image source: pixabay.com
What's better than just lingering around a facade of great entertainers and performers, artsy & architectural sites for hours (I mean it, for hours to go!) Other than the street gigs, may we also suggest a few more go-to-places - Shakespeare's globe theatre & exhibition, Southwark cathedral- enjoy a Diversity of dance & mime, cabaret, comedy, a showcase of best of British cinema at the queen Elizabeth hall. There's more! Phew! Want more of a day that ends with sundowner concerts and musical performances while you are already fascinated enough? Just stroll and loiter at Southbank!
8. Kiss at this fabled kissing spot
The sculpture in St Pancras station orates- "we hope you kiss really hard when you see us". An iconic 'The missing place' sculpture exemplifies a man and a woman embracing each other intensely with passion, representing that they have finally met in love. Consider yourself lucky to be with the "one" and clasp each other when you witness this sculpture. Undoubtedly, love at that moment is going to turn into a fanciable kiss which is going be the " remember that amazing kiss" moment, affirmatively!
9. The traditional candle lit dinner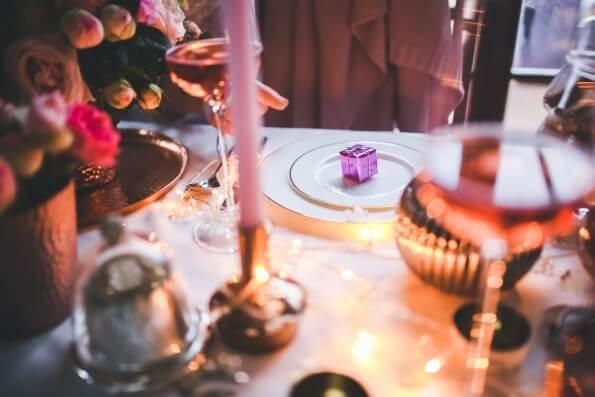 Image source: kaboompics.com
Candle lit dinner with a glass of wine and an aura of warm love, is what you exactly feel at this cozy restaurant which I consider the most romantic restaurant in London - Soho's Andrew Edmunds! Affable, tabled with candle lights and handwritten menus of selective best of the best. Andrew Edmunds assures an intimately French romantic dine aura. After all, a full stomach and a full heart leaves a person fully happy, doesn't it?
10. Whisper sweet nothings to gently get the lover ready for the night
A place where Prince Williams married Dutchess Catherine, connotes romance. The most enchanting place in this cathedral of St Paul is the whispering gallery. Exhilaratingly, once you whisper something into the wall at one corner of the dome, it can be heard clearly as if spoken directly to you in your ears, while you are standing on the other side of the dome. This sounds good enough! As cheesy as this sounds, receiving a whispered 'shall love you forever and ever' here, would be perfectly warming!
They say - "love just happens" but it stays intimate when the two make romantically memorable moments every now and then! Indeed, London excitingly institutes to assist us, in making our very own "an affair to remember" story!
Unusual activities and things to do in London
If you are someone who seeks quirk and eccentricity then the number of unusual places to visit in London, at par with unusual things to do in London will embrace with all the ambiguity you ever thought of. If you are not intimidated by cemeteries, then a visit to Highgate Cemetery, will certainly make you think twice before heading to a cemetery ever again. Apparently, the creepiest cemetery in London, this one was once a spot for duelling magicians and vampire hunters! Eerie much? Then wait till you check out the Black Museum, for its macabre collection; the Abandoned London Post Office Railway; The Lost River Fleet; the Roof of Gardens at Kensington High Street among others.