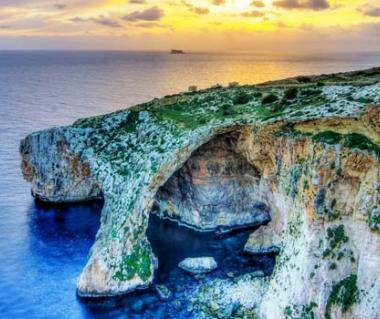 Malta Trip Planner
Plan your customized trip plan for Malta. Choose from Top Toursim cities and tourist attarctions of Malta using trip planner.
Malta Overview
Officially the Republic of Malta is a Southern European country consisting of an archipelago situated in the centre of the Mediterranean. Malta covers just over 316 km2 in land area, making it one of the world's smallest states. It is also one of themost densely populated countries worldwide. The de facto capital city of Malta is Valletta; the largest town, Birkirkara. The main island comprises many towns, which together form one Larger Urban Zone (LUZ) with a population of 368,250 according to Eurostat. Malta is internationally renowned as a tourist destination, with numerous recreational areas and historical monuments, most prominently the Megalithic Temples which are some of the oldest free-standing structures in the world.
How to enter :
Malta is far too small to need air links, although Malta Air Charter offers helicopter service from Malta to Gozo. There is also a ferry service between Malta and Gozo. Bus services are available throughout Malta as is car-hire. Driving is on the left. A traditional way to see the island is by horse-drawn carriage.
Climate and best time to visit :
Malta is bathed in sunshine all year long. It averages a temperature of 29 degrees, which is cooled by pleasant sea breezes from the Mediterranean Sea. Some rain falls in the winter and the spring months are characterized by strong winds, although it's still sunny.
Peak season :
Malta is a year-round destination with its glorious Mediterranean climate of lots of sunshine and little rain. Winters are generally mild and peak season can extend into October.
Off season :
There is no off season per season and no bad time to search for cheap flights to Malta.
What to see :
One of the smallest and most beautiful beaches on Malta is Paradise Bay. Located in the north of the island .The capital, Valletta is a World Heritage city. It has many attractions including St. John's Co. Cathedral and Museum, which was built between 1573 and 1577. Marsaxlokk is a fishing village in the southeast of Malta. Visit on a Sunday. Ggantija Temples in Xaghra, Gozo, is a megalithic site. In Maltese, Ggantija means "belonging to the giants," which gives some clue to its size. The two temples are ancient, more than 5,500 years old.
Where to Stay :
Malta is not a place to hurry. It is like a glass of wine to be savoured sip by sip, with leisure. So if you are planning a trip to Malta, you should know one thing for sure, you don't want to hurry your vacation in a couple of days.
Ideally, a week's time is minimum to unfold this architecturally abundant, culturally rich and rejuvenation packed destination. While they are plenty of hotels that you can choose to book, TripHobo recommends renting an apartment to feel the insider vibe of staying here. The best site to help you find an accommodation in Malta is Chestertons. Here you can find apartments, residences and restored farmhouses that are available for short stays starting from 2 nights. These rentals are available for long stays as well! Because in Malta, a vacation never really ends!
Food :
The Maltese eating habits are heavily based on carbohydrates - bread that is addictive, A number of years ago, it might have been true that awful pasta, and bad pizza were commonly served. However, nowadays there are many `pasta & pizza` restaurants that are generally good to very good. Pastizzi remain one of the best fast foods ever. Small parcels of flaky pastry stuffed with ricotta or mushy peas - delicious and loved by everyone. No wonder Malta has one of the highest diabetes and obesity rates in the world.
Searching for something specific?