Best Time To Visit Manchester
Explore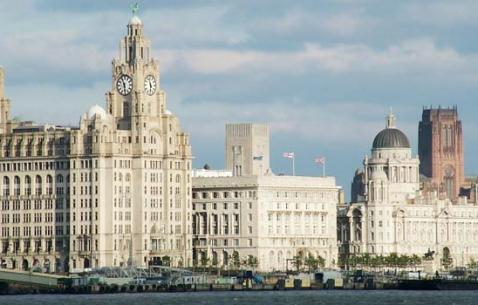 Accommodations with

See All
Best Time To Go To Manchester
Climate: Expect overcast skies and drizzly weather whenever you visit. Summers are mild and winters can be very chilly.
Best Time To Travel: The most popular times to visit Manchester are in December (Christmas is very festive in Manchester) and in June and July when the weather is warmer.
Explore the best travel planner for your visit to Manchester and create a flawless plan in few simple steps!
Best time to go to Manchester Attractions

: Everyday 10:00 AM - 2:00 PM
: Everyday 10:00 AM - 2:00 PM
: Everyday 10:00 AM - 2:00 PM
: Everyday 10:00 AM - 2:00 PM
: Everyday 10:00 AM - 2:00 PM
: Everyday 10:00 AM - 2:00 PM
: Everyday 10:00 AM - 2:00 PM
: Everyday 10:00 AM - 2:00 PM
: Everyday 10:00 AM - 2:00 PM
: Everyday 10:00 AM - 2:00 PM
: Everyday 10:00 AM - 2:00 PM
: Everyday 10:00 AM - 2:00 PM

: Everyday 10:00 AM - 5:00 PM
: Everyday 10:00 AM - 5:00 PM
: Everyday 10:00 AM - 5:00 PM
: Everyday 10:00 AM - 5:00 PM
: Everyday 10:00 AM - 5:00 PM
: Everyday 10:00 AM - 5:00 PM
: Everyday 10:00 AM - 5:00 PM
: Everyday 10:00 AM - 5:00 PM
: Everyday 10:00 AM - 5:00 PM
: Everyday 10:00 AM - 5:00 PM
: Everyday 10:00 AM - 5:00 PM
: Everyday 10:00 AM - 5:00 PM

: Everyday 9:00 PM - 11:00 PM
: Everyday 9:00 PM - 11:00 PM
: Everyday 9:00 PM - 11:00 PM
: Everyday 9:00 PM - 11:00 PM
: Everyday 9:00 PM - 11:00 PM
: Everyday 9:00 PM - 11:00 PM
: Everyday 9:00 PM - 11:00 PM
: Everyday 9:00 PM - 11:00 PM
: Everyday 9:00 PM - 11:00 PM
: Everyday 9:00 PM - 11:00 PM
: Everyday 9:00 PM - 11:00 PM
: Everyday 9:00 PM - 11:00 PM

: Everyday 10:00 AM - 5:00 PM
: Everyday 10:00 AM - 5:00 PM
: Everyday 10:00 AM - 5:00 PM
: Everyday 10:00 AM - 5:00 PM
: Everyday 10:00 AM - 5:00 PM
: Everyday 10:00 AM - 5:00 PM
: Everyday 10:00 AM - 5:00 PM
: Everyday 10:00 AM - 5:00 PM
: Everyday 10:00 AM - 5:00 PM
: Everyday 10:00 AM - 5:00 PM
: Everyday 10:00 AM - 5:00 PM
: Everyday 10:00 AM - 5:00 PM

: Monday to Saturday 11:00 AM - 4:00 PM
: Monday to Saturday 11:00 AM - 4:00 PM
: Monday to Saturday 11:00 AM - 4:00 PM
: Monday to Saturday 11:00 AM - 4:00 PM
: Monday to Saturday 11:00 AM - 4:00 PM
: Monday to Saturday 11:00 AM - 4:00 PM
: Monday to Saturday 11:00 AM - 4:00 PM
: Monday to Saturday 11:00 AM - 4:00 PM
: Monday to Saturday 11:00 AM - 4:00 PM
: Monday to Saturday 11:00 AM - 4:00 PM
: Monday to Saturday 11:00 AM - 4:00 PM
: Monday to Saturday 11:00 AM - 4:00 PM

: Everyday 11:00 AM - 4:00 PM
: Everyday 11:00 AM - 4:00 PM
: Everyday 11:00 AM - 4:00 PM
: Everyday 11:00 AM - 4:00 PM
: Everyday 11:00 AM - 4:00 PM
: Everyday 11:00 AM - 4:00 PM
: Everyday 11:00 AM - 4:00 PM
: Everyday 11:00 AM - 4:00 PM
: Everyday 11:00 AM - 4:00 PM
: Everyday 11:00 AM - 4:00 PM
: Everyday 11:00 AM - 4:00 PM
: Everyday 11:00 AM - 4:00 PM

: Monday to Friday 8:00 AM - 8:00 PM; Saturday, Sunday 9:00 AM - 5:00 PM
: Monday to Friday 8:00 AM - 8:00 PM; Saturday, Sunday 9:00 AM - 5:00 PM
: Monday to Friday 8:00 AM - 8:00 PM; Saturday, Sunday 9:00 AM - 5:00 PM
: Monday to Friday 8:00 AM - 8:00 PM; Saturday, Sunday 9:00 AM - 5:00 PM
: Monday to Friday 8:00 AM - 8:00 PM; Saturday, Sunday 9:00 AM - 5:00 PM
: Monday to Friday 8:00 AM - 8:00 PM; Saturday, Sunday 9:00 AM - 5:00 PM
: Monday to Friday 8:00 AM - 8:00 PM; Saturday, Sunday 9:00 AM - 5:00 PM
: Monday to Friday 8:00 AM - 8:00 PM; Saturday, Sunday 9:00 AM - 5:00 PM
: Monday to Friday 8:00 AM - 8:00 PM; Saturday, Sunday 9:00 AM - 5:00 PM
: Monday to Friday 8:00 AM - 8:00 PM; Saturday, Sunday 9:00 AM - 5:00 PM
: Monday to Friday 8:00 AM - 8:00 PM; Saturday, Sunday 9:00 AM - 5:00 PM
: Monday to Friday 8:00 AM - 8:00 PM; Saturday, Sunday 9:00 AM - 5:00 PM

: Everyday 10:00 AM - 7:00 PM
: Everyday 10:00 AM - 7:00 PM
: Everyday 10:00 AM - 7:00 PM
: Everyday 10:00 AM - 7:00 PM
: Everyday 10:00 AM - 7:00 PM
: Everyday 10:00 AM - 7:00 PM
: Everyday 10:00 AM - 7:00 PM
: Everyday 10:00 AM - 7:00 PM
: Everyday 10:00 AM - 7:00 PM
: Everyday 10:00 AM - 7:00 PM
: Everyday 10:00 AM - 7:00 PM
: Everyday 10:00 AM - 7:00 PM

: Everyday 2:00 PM - 4:00 PM
: Everyday 2:00 PM - 4:00 PM
: Everyday 2:00 PM - 4:00 PM
: Everyday 2:00 PM - 4:00 PM
: Everyday 2:00 PM - 4:00 PM
: Everyday 2:00 PM - 4:00 PM
: Everyday 2:00 PM - 4:00 PM
: Everyday 2:00 PM - 4:00 PM
: Everyday 2:00 PM - 4:00 PM
: Everyday 2:00 PM - 4:00 PM
: Everyday 2:00 PM - 4:00 PM
: Everyday 2:00 PM - 4:00 PM

: Everyday 10:00 AM - 4:00 PM
: Everyday 10:00 AM - 4:00 PM
: Everyday 10:00 AM - 4:00 PM
: Everyday 10:00 AM - 4:00 PM
: Everyday 10:00 AM - 4:00 PM
: Everyday 10:00 AM - 4:00 PM
: Everyday 10:00 AM - 4:00 PM
: Everyday 10:00 AM - 4:00 PM
: Everyday 10:00 AM - 4:00 PM
: Everyday 10:00 AM - 4:00 PM
: Everyday 10:00 AM - 4:00 PM
: Everyday 10:00 AM - 4:00 PM

: Everyday 11:00 AM - 4:00 PM
: Everyday 11:00 AM - 4:00 PM
: Everyday 11:00 AM - 4:00 PM
: Everyday 11:00 AM - 4:00 PM
: Everyday 11:00 AM - 4:00 PM
: Everyday 11:00 AM - 4:00 PM
: Everyday 11:00 AM - 4:00 PM
: Everyday 11:00 AM - 4:00 PM
: Everyday 11:00 AM - 4:00 PM
: Everyday 11:00 AM - 4:00 PM
: Everyday 11:00 AM - 4:00 PM
: Everyday 11:00 AM - 4:00 PM

: Everyday 10:00 AM - 4:00 PM
: Everyday 10:00 AM - 4:00 PM
: Everyday 10:00 AM - 4:00 PM
: Everyday 10:00 AM - 4:00 PM
: Everyday 10:00 AM - 4:00 PM
: Everyday 10:00 AM - 4:00 PM
: Everyday 10:00 AM - 4:00 PM
: Everyday 10:00 AM - 4:00 PM
: Everyday 10:00 AM - 4:00 PM
: Everyday 10:00 AM - 4:00 PM
: Everyday 10:00 AM - 4:00 PM
: Everyday 10:00 AM - 4:00 PM

: Tuesday to Sunday 1:00 PM - 5:00 PM
: Tuesday to Sunday 1:00 PM - 5:00 PM
: Tuesday to Sunday 1:00 PM - 5:00 PM
: Tuesday to Sunday 1:00 PM - 5:00 PM
: Tuesday to Sunday 1:00 PM - 5:00 PM
: Tuesday to Sunday 1:00 PM - 5:00 PM
: Tuesday to Sunday 1:00 PM - 5:00 PM
: Tuesday to Sunday 1:00 PM - 5:00 PM
: Tuesday to Sunday 1:00 PM - 5:00 PM
: Tuesday to Sunday 1:00 PM - 5:00 PM
: Tuesday to Sunday 1:00 PM - 5:00 PM
: Tuesday to Sunday 1:00 PM - 5:00 PM

: Everyday 10:30 AM - 3:00 PM
: Everyday 10:30 AM - 3:00 PM
: Everyday 10:30 AM - 3:00 PM
: Everyday 10:30 AM - 3:00 PM
: Everyday 10:30 AM - 3:00 PM
: Everyday 10:30 AM - 3:00 PM
: Everyday 10:30 AM - 3:00 PM
: Everyday 10:30 AM - 3:00 PM
: Everyday 10:30 AM - 3:00 PM
: Everyday 10:30 AM - 3:00 PM
: Everyday 10:30 AM - 3:00 PM
: Everyday 10:30 AM - 3:00 PM

: Everyday 24 Hrs
: Everyday 24 Hrs
: Everyday 24 Hrs
: Everyday 24 Hrs
: Everyday 24 Hrs
: Everyday 24 Hrs
: Everyday 24 Hrs
: Everyday 24 Hrs
: Everyday 24 Hrs
: Everyday 24 Hrs
: Everyday 24 Hrs
: Everyday 24 Hrs

: Everyday 24 Hrs
: Everyday 24 Hrs
: Everyday 24 Hrs
: Everyday 24 Hrs
: Everyday 24 Hrs
: Everyday 24 Hrs
: Everyday 24 Hrs
: Everyday 24 Hrs
: Everyday 24 Hrs
: Everyday 24 Hrs
: Everyday 24 Hrs
: Everyday 24 Hrs

: Everyday 24 Hrs
: Everyday 24 Hrs
: Everyday 24 Hrs
: Everyday 24 Hrs
: Everyday 24 Hrs
: Everyday 24 Hrs
: Everyday 24 Hrs
: Everyday 24 Hrs
: Everyday 24 Hrs
: Everyday 24 Hrs
: Everyday 24 Hrs
: Everyday 24 Hrs

: Everyday 24 Hrs
: Everyday 24 Hrs
: Everyday 24 Hrs
: Everyday 24 Hrs
: Everyday 24 Hrs
: Everyday 24 Hrs
: Everyday 24 Hrs
: Everyday 24 Hrs
: Everyday 24 Hrs
: Everyday 24 Hrs
: Everyday 24 Hrs
: Everyday 24 Hrs

: Everyday 24 Hrs
: Everyday 24 Hrs
: Everyday 24 Hrs
: Everyday 24 Hrs
: Everyday 24 Hrs
: Everyday 24 Hrs
: Everyday 24 Hrs
: Everyday 24 Hrs
: Everyday 24 Hrs
: Everyday 24 Hrs
: Everyday 24 Hrs
: Everyday 24 Hrs

: Everyday 24 Hrs
: Everyday 24 Hrs
: Everyday 24 Hrs
: Everyday 24 Hrs
: Everyday 24 Hrs
: Everyday 24 Hrs
: Everyday 24 Hrs
: Everyday 24 Hrs
: Everyday 24 Hrs
: Everyday 24 Hrs
: Everyday 24 Hrs
: Everyday 24 Hrs

: Everyday 24 Hrs
: Everyday 24 Hrs
: Everyday 24 Hrs
: Everyday 24 Hrs
: Everyday 24 Hrs
: Everyday 24 Hrs
: Everyday 24 Hrs
: Everyday 24 Hrs
: Everyday 24 Hrs
: Everyday 24 Hrs
: Everyday 24 Hrs
: Everyday 24 Hrs

: Everyday 24 Hrs
: Everyday 24 Hrs
: Everyday 24 Hrs
: Everyday 24 Hrs
: Everyday 24 Hrs
: Everyday 24 Hrs
: Everyday 24 Hrs
: Everyday 24 Hrs
: Everyday 24 Hrs
: Everyday 24 Hrs
: Everyday 24 Hrs
: Everyday 24 Hrs

: Everyday 24 Hrs
: Everyday 24 Hrs
: Everyday 24 Hrs
: Everyday 24 Hrs
: Everyday 24 Hrs
: Everyday 24 Hrs
: Everyday 24 Hrs
: Everyday 24 Hrs
: Everyday 24 Hrs
: Everyday 24 Hrs
: Everyday 24 Hrs
: Everyday 24 Hrs

: Everyday 24 Hrs
: Everyday 24 Hrs
: Everyday 24 Hrs
: Everyday 24 Hrs
: Everyday 24 Hrs
: Everyday 24 Hrs
: Everyday 24 Hrs
: Everyday 24 Hrs
: Everyday 24 Hrs
: Everyday 24 Hrs
: Everyday 24 Hrs
: Everyday 24 Hrs

: Wednesday, Thursday, Sunday 11:00 AM - 4:30 PM
: Wednesday, Thursday, Sunday 11:00 AM - 4:30 PM
: Wednesday, Thursday, Sunday 11:00 AM - 4:30 PM
: Wednesday, Thursday, Sunday 11:00 AM - 4:30 PM
: Wednesday, Thursday, Sunday 11:00 AM - 4:30 PM
: Wednesday, Thursday, Sunday 11:00 AM - 4:30 PM
: Wednesday, Thursday, Sunday 11:00 AM - 4:30 PM
: Wednesday, Thursday, Sunday 11:00 AM - 4:30 PM
: Wednesday, Thursday, Sunday 11:00 AM - 4:30 PM
: Wednesday, Thursday, Sunday 11:00 AM - 4:30 PM
: Wednesday, Thursday, Sunday 11:00 AM - 4:30 PM
: Wednesday, Thursday, Sunday 11:00 AM - 4:30 PM