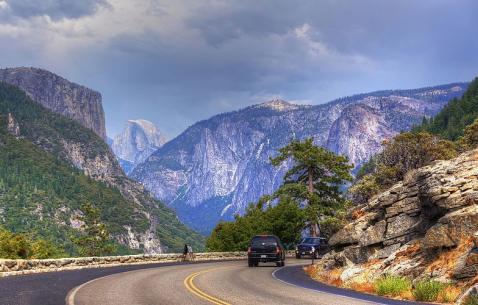 Mariposa - A Spanish word for a butterfly. You must be wondering how this beautiful word became the name of this city. When people came to this area for the first before many decades, they were awestruck with the swarms of butterflies flying around. This exquisitely delicate insect became the identity of Mariposa and also lend its name to the city. Today, tucked away in the western foothills of the Sierra Nevada mountains, this city has remained a hidden gem. The beautiful winding highway that will take you to the city is also equally charming.
Mariposa is famous as the Mother of Counties. When it was established in 1850's, it was one of the biggest counties in the country. Over the time, it was divided into different regions and today, it has become a quaint rustic city. When you plan a visit to Mariposa, do not forget to add Yosemite National Park in your itinerary.
The unique thing about the city is that there are no permanent traffic lights here. The city center is full of ancient, historical buildings and landmarks. The tourist attractions are also museums, art galleries, and majestic mountains. It is one of the few places where past and present co-exist peacefully.
Essential travel information and Mariposa tips for your visit
Time zone : PST (Pacific Standard Time)
Currency : US Dollar (USD)
Electricity : Set at 110 Volts and 60 cycles
Internet : Public WiFi is available only in some parts. But, cellular internet connectivity is strong in the city.
Language : English, Spanish
Security : Mariposa is a safe city with friendly neighbourhoods and welcoming localities. But, it is advisable for solo travellers to not to explore completely unknown areas.
Emergency Contact Number : 911
Mariposa County Sheriff : 966-3615
24/7 crisis hotline, mental health, child and adult abuse referrals : 966-7000
Tipping : Though there are no strict rules about tipping in Mariposa. You can tip 15% to 20% of the total meal cost while eating in restaurants.