Best Time To Visit Marken
Explore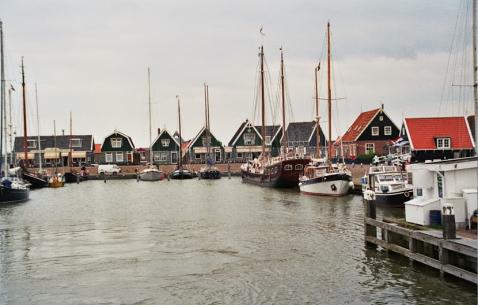 Best Time To Go To Marken
The best time to visit Marken is during Summer. The best months to visit Marken are May and June.
Summer: March to October is summer time for Marken. This is the peak season for Marken with a pleasantly warm weather. The village becomes really pretty during this time with the flowers in full bloom.
Winter: Winter visits Marken from November to February. While the weather is not too cold, it is advisable to enquire beforehand before visiting Marken during winter. There is a possibility of winter storms leading to flooding, during this time.
Best time to go to Marken Attractions

: Everyday 10:00 AM - 4:00 PM
: Everyday 10:00 AM - 4:00 PM
: Everyday 10:00 AM - 4:00 PM
: Everyday 10:00 AM - 4:00 PM
: Everyday 10:00 AM - 4:00 PM
: Everyday 10:00 AM - 4:00 PM
: Everyday 10:00 AM - 4:00 PM
: Everyday 10:00 AM - 4:00 PM
: Everyday 10:00 AM - 4:00 PM
: Everyday 10:00 AM - 4:00 PM
: Everyday 10:00 AM - 4:00 PM
: Everyday 10:00 AM - 4:00 PM

:
:
:
: Everyday 10:00 AM - 2:00 PM
: Everyday 10:00 AM - 2:00 PM
: Everyday 10:00 AM - 2:00 PM
: Everyday 10:00 AM - 2:00 PM
: Everyday 10:00 AM - 2:00 PM
: Everyday 10:00 AM - 2:00 PM
: Everyday 10:00 AM - 2:00 PM
:

: Everyday 11:00 AM - 5:00 PM
: Everyday 11:00 AM - 5:00 PM
: Everyday 11:00 AM - 5:00 PM
: Everyday 11:00 AM - 5:00 PM
: Everyday 11:00 AM - 5:00 PM
: Everyday 11:00 AM - 5:00 PM
: Everyday 11:00 AM - 5:00 PM
: Everyday 11:00 AM - 5:00 PM
: Everyday 11:00 AM - 5:00 PM
: Everyday 11:00 AM - 5:00 PM
: Everyday 11:00 AM - 5:00 PM
: Everyday 11:00 AM - 5:00 PM

: Everyday 10:00 AM - 5:00 PM
: Everyday 10:00 AM - 5:00 PM
: Everyday 10:00 AM - 5:00 PM
: Everyday 10:00 AM - 5:00 PM
: Everyday 10:00 AM - 5:00 PM
: Everyday 10:00 AM - 5:00 PM
: Everyday 10:00 AM - 5:00 PM
: Everyday 10:00 AM - 5:00 PM
: Everyday 10:00 AM - 5:00 PM
: Everyday 10:00 AM - 5:00 PM
: Everyday 10:00 AM - 5:00 PM
: Everyday 10:00 AM - 5:00 PM

: Everyday 8:00 AM - 5:00 PM
: Everyday 8:00 AM - 5:00 PM
: Everyday 8:00 AM - 5:00 PM
: Everyday 8:00 AM - 5:00 PM
: Everyday 8:00 AM - 5:00 PM
: Everyday 8:00 AM - 5:00 PM
: Everyday 8:00 AM - 5:00 PM
: Everyday 8:00 AM - 5:00 PM
: Everyday 8:00 AM - 5:00 PM
: Everyday 8:00 AM - 5:00 PM
: Everyday 8:00 AM - 5:00 PM
: Everyday 8:00 AM - 5:00 PM

: Everyday 10:00 AM - 7:00 PM
: Everyday 10:00 AM - 7:00 PM
: Everyday 10:00 AM - 7:00 PM
: Everyday 10:00 AM - 7:00 PM
: Everyday 10:00 AM - 7:00 PM
: Everyday 10:00 AM - 7:00 PM
: Everyday 10:00 AM - 7:00 PM
: Everyday 10:00 AM - 7:00 PM
: Everyday 10:00 AM - 7:00 PM
: Everyday 10:00 AM - 7:00 PM
: Everyday 10:00 AM - 7:00 PM
: Everyday 10:00 AM - 7:00 PM