Things to do in Marsa Alam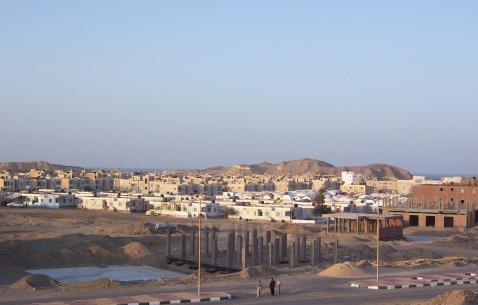 The Best Things To Do in Marsa Alam
Marsa Alam is primarily visited as a diving site so it is expected that it abounds in beaches and coral reefs. With recent surge in tourism here, most of the attractions here have been made tourist friendly. Visit the new Port Ghalib Marina and experience a lovely stay in its luxurious hotels, resorts and berthing space for about 1000 yachts. For those who are interested to do something more than diving can visit the National Parks of Gebel Elba and Wadi al Gimal which are home to a stunning variety of birds and desert animals.
The central attraction of Marsa Alam is the Elphinstone Reef which is a sheer 70-metre coral wall where whitetip reef sharks and giant turtles circle above your head. There's also Samadai Reef, a place where wild spinner dolphins come together. For those who are interested in history can go to the south of Marsa Alam and see Wadi El Gimal, which translates as Valley of the Camels. As you make a visit to the national park, don't forget to see an ancient emerald mine, which supposedly supplied Cleopatra with her favorite piece of jewelry. Take day trips to the different attractions, and you will be able to experience the city in the best way possible.
Explore the travel planning tool for your visit to Marsa Alam and create a flawless plan in few simple steps!
11 Tourist Attractions in Marsa Alam

Must see places in Marsa Alam ranked on popularity. Here is the complete list of best attractions in Marsa Alam and point of interests to visit.
Find Your Marsa Alam Attractions on Map
Types of Things To Do in Marsa Alam
Find more attractions and places to visit in Marsa Alam under these things to do categories.
Top Marsa Alam Activities And Tours
Explore the best things to do in Marsa Alam. These are the most preferred tourist activities.
What To Do in Marsa Alam: Day-Wise Ideas
Find what not to miss in Marsa Alam! Recommended Marsa Alam itineraries and vacation ideas created by travelers across the world.