Best Time To Visit Mascot
Explore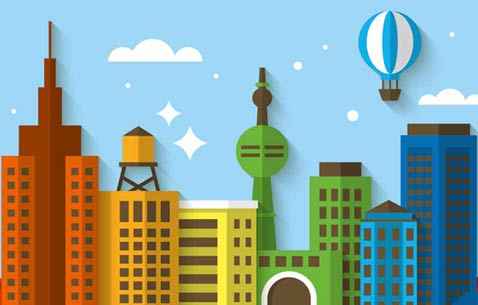 Best Time To Go To Mascot
Mascot enjoys a sunny climate where the winters are milder and the summers are warmer. Being placed on the southern hemisphere, Mascot enjoys summer Christmas. If you are visiting Mascot for the first, it is necessary to learn about its climate. There are certain factors that you need to consider:
Summer (December to February): The average temperature stays around 18 degree Celsius. Sometimes, it rises above 43 degree Celsius, especially in January. Added to this, precipitation also stays at a higher level in this season. Hence, expect humid climate in these months. But this season is considered as the peak season. Firstly, it is one of the few places that celebrates summer Christmas. And the warm climate makes it easy for travelers to explore the city in the best way.
Autumn (March to May): It is the mildest time of the year. The temperature stays around 30 degree Celsius. Precipitation happens in this city, but to a minimum level. Hence, if you are travelling in this off-season you are not required to carry an umbrella.
Winter (June to August): The temperature drops to 8 degree Celsius. As far as rainfall is considered, it is almost at its negligible level in this season. Hence, the winters are cool and dry at the same time. If you love mild winters, then come in this season.
Spring (September to November): During this season, the days are warm while the nights are cooler. Humidity is not high like summers, but expect occasional rainfall.
Thus, spring and autumn are considered as the best time to visit Mascot. This is because, both these seasons have a mild climate and it is quite favorable to enjoy outdoor activities.
Best time to go to Mascot Attractions

: Everyday 5:45 AM - 10:00 PM
: Everyday 5:45 AM - 10:00 PM
: Everyday 5:45 AM - 10:00 PM
: Everyday 5:45 AM - 10:00 PM
: Everyday 5:45 AM - 10:00 PM
: Everyday 5:45 AM - 10:00 PM
: Everyday 5:45 AM - 10:00 PM
: Everyday 5:45 AM - 10:00 PM
: Everyday 5:45 AM - 10:00 PM
: Everyday 5:45 AM - 10:00 PM
: Everyday 5:45 AM - 10:00 PM
: Everyday 5:45 AM - 10:00 PM

: Everyday 24 Hrs
: Everyday 24 Hrs
: Everyday 24 Hrs
: Everyday 24 Hrs
: Everyday 24 Hrs
: Everyday 24 Hrs
: Everyday 24 Hrs
: Everyday 24 Hrs
: Everyday 24 Hrs
: Everyday 24 Hrs
: Everyday 24 Hrs
: Everyday 24 Hrs

: Everyday 24 Hrs
: Everyday 24 Hrs
: Everyday 24 Hrs
: Everyday 24 Hrs
: Everyday 24 Hrs
: Everyday 24 Hrs
: Everyday 24 Hrs
: Everyday 24 Hrs
: Everyday 24 Hrs
: Everyday 24 Hrs
: Everyday 24 Hrs
: Everyday 24 Hrs