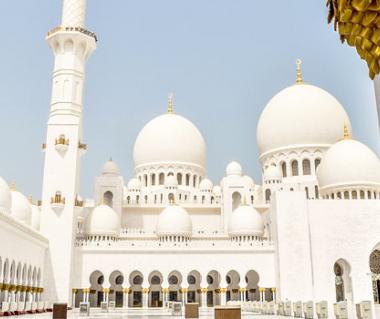 Mauritius Trip Planner
Plan your customized trip plan for Mauritius. Choose from Top Toursim cities and tourist attarctions of Mauritius using trip planner.
Mauritius Overview
Mauritius is a tropical island known for its golden beaches, diverse culture and constant holiday vibe. It is a popular destination among thousands every year because of what it has to offer in terms of relaxation and just pure rejuvenation. Where many people quickly grow bored with the beach and pool atmosphere of tropical islands, Mauritius is a treasure trove of an eclectic mix of culture, historical sights and practically limitless lists of things to do.
Climate
The island sports a typically tropical climate all year round, never experiencing really low temperatures. The winds from the ocean make it so that it the heat never feels smothering and you basically live in an idyllic paradise all the time. Summers tend to get quite humid and winters are cooler and drier.
Best Time To Travel
The best time to visit Mauritius is from May to early December. January and February, are known as the cyclone months and avid water-sports enthusiasts best avoid the island during this time. Cyclones rarely hit Mauritius but those that form way out at sea usually causes heavy rainfall on the island.
Travel Information
Getting To and Around
Air Travel
Most of the major airlines around the world travel to Mauritius and this is why air travel would be the easiest way to get there. Yachts from along the East African coast also make trips to the island although these take time and can cost a lot more than a flight.
Driving When on the island you can rent a car or motorcycle from one of the car rental companies or you can make use of the local public transport. Taxis abound on the streets of Mauritius, with enthusiastic drivers often calling out to pedestrians. The fares are reasonable but tend to increase at night when taking people to popular clubs or restaurants.
The bus and tram system is also quite popular if you need to travel longer distances on the island. It is a cheap and fun way to get around and meet some of the locals. If you are on a budget, the bus system is definitely one you should look into exploring when visiting Mauritius.
Bicycles
By no means are bicycles the best option for traveling long distances because of the amount of traffic on Mauritian roads but it is perfect for short distances like visiting the beach for instance. Imagine an idyllic bike ride as you make stops along the stunning coast, soaking up the sun and sea as you go.
Where To Stay
There are many hotels in the various regions of Mauritius that cater to both the extravagant visitor and budget tourist alike. In Port Louis, the hotels of Le Suffren Hotel and Marina and Labourdonnais Waterfront Hotel are the most popular stays for those looking for a five star experience. Guest houses like the Villa Jorico and Grand Bay's Auberge Miko are perfect examples of value for money budget accommodation.
What to see
Balaclava Ruins
The Balaclava Ruins lies just a few meters from Tortoise Bay, so named because of the plethora of tortoises in the area. It is the perfect historical sight for those wanting to see a bit of the beginnings of Mauritius. Visitors will be able to see the remains of the structure that was once a fortress for ammunition, destroyed in the early 18thcentury.
Triolet Shivala
Triolet is the longest village on the island and home to the biggest Hindu temple, the Maheswarnath, built in the early 19thcentury to honour the gods Shiva, Krishna, Vishnu, Muruga, Brahma and Ganesha. It is a must-see for tourists who are looking to experience the rich spirituality of the island and there are many temples adorning and beautifying the landscape.
Labourdonnais Orchards
The outdoors enthusiasts will love a mountain bike or hiking trip through the Labourdonnais Orchards. Rich with a large variety of tropical fruit trees and colourful exotic flowers, it is a sight to behold. Also home to several indigenous species of wildlife, visiting the Orchards is the best way to reconnect with nature.
Beaches
Why visit a tropical island if not for the beaches? Mauritius sports miles upon miles of perfectly untouched white sandy beaches, a true paradise for any tourist looking for sun and sea in an idyllic setting. There are also crystal clear lagoons all around the island that offer activities like diving and snorkeling. In Grand Bay, La Cuvette beach offers one of the best areas for watersports like sailing, windsurfing and water skiing.
Marine Life
Mauritius is a treasure trove of a wide range of marine life. Multi-coloured fish, moray eels and beautiful coral beds help to create a paradise for divers. You can rent your diving gear at one of the many stations on the coast and enjoy what is sure to be an unforgettable time experiencing the marine life of Mauritius. If diving is not your thing you can always hop along the Blue Safari submarine, a refreshingly unique and thrilling way to explore the ocean!
Where to be
Central Market
The central market at Port Louis is a well-known and much-loved meeting point for locals looking to purchase anything from curry to tea. You will be able to find ingredients to many local dishes as well as home-grown vegetables and local crafts.
China Town
A visit to China Town in Port Louis is not only an affordable one but it will prove to be an utterly memorable one as well. Here you can find vendors selling traditional Chinese foods as well as almost any other item from clothing to children's toys at very low prices.
Caudan Waterfront
A very popular stop for almost every visitor arriving on the island of Mauritius, Caudan Waterfront offers endless rows restaurants where you can experience the finest gourmet cooking or the best fast food. Shops at the Waterfront sell everything from local crafts to fine jewellery. There really is something for every taste at Caudan Waterfront.
Spas
If the endless beaches and idyllic setting of the tropical island is not enough to get you to relax, you can always visit one of the wonderful spas. Here you will undoubtedly find the rejuvenation you seek through the myriad of items on offer. Get a back massage on a dock with a view stretching out across a peaceful lagoon perhaps or experience full indoor spa treatments like mudbaths, facials and saunas and heated pools. A few of the most well-known spas are One&Only, Le Saint Geran, Royal Palm and Hilton.
Restaurants and Nightlife
The nightlife of Mauritius has a growing reputation; whatever your fancy, you will find a club or bar or restaurant to suit your needs. The people are friendly and love to have fun, which will no doubt make your stay that much more memorable. There is a club or bar in almost every part of the island and when the sun goes down on Mauritius, the night comes alive with drinking and dancing like you've never experienced.
Events
Hindu Festivals
The major Hindu festivals are the Thai Pongal or Mahasankranti,Maha Shivaratri and Holi. The Chinese New year is also celebrated where they burn firecrackers in the Chinatown district of Port Blair.
Indian Ocean Triathlon
People taking part in the Mauritius Indian Ocean Triathlon get the opportunity to race through the breathtaking ocean island scenery. Starting at Les Pavillons Hotel, they run along the beaches, swim through blue waters and cycle past lush plant life.
Mauritius Golf OpenEvery year, the Mauritius Golf Open attracts players from across the world to compete on the coastal Legend and Links courses of the Constance Belle Mare Plage Resort. The program also includes an invitational competition, Amateur Championship and International Pro-Am Tournament.Festival International Kréol
The Festival International Kreol is a vibrant celebration of creole culture and is hosted at parks, beaches and other venues around Mauritius. A show of poetry readings and dance spectaculars attract hordes of visitors who party and have fun with the locals.
Mauritius Ball Room Dancing Spectacular Couples from around the world can enter into this competition where they show off their dancing skills at the Swami Vivekananda International Convention Center. The aim is not just to win the competition but to have as much fun as possible. Locals and tourists alike really love the atmosphere created at the Dancing Spectacular.
Searching for something specific?