Belknap Lodge & Hot Springs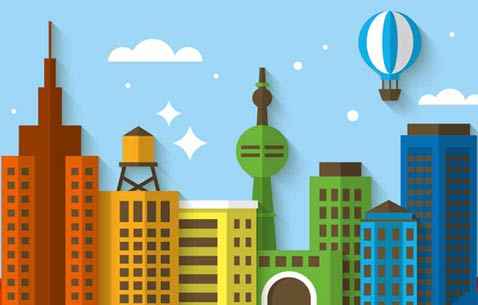 Overview of Belknap Lodge & Hot Springs
Walking past the city of Mckenzie Bridge, you will come across Belknap Lodge & Hot Springs. Belknap Lodge & Hot Springs is easily missed on a visit to Mckenzie Bridge.
More about Mckenzie Bridge
Create a flawless plan, make use of Mckenzie Bridge trip planner.
Find out how to reach Mckenzie Bridge to begin with. Plenty of wholesome Mckenzie Bridge vacation packages are available to choose from, pick your today!
Belknap Lodge & Hot Springs Price: Free
Try the best online travel planner to plan your travel itinerary!
Are you associated with this business? Get in Touch
Awesome place, a bit dated, but filled with charm. We spent one night, wish we'd have stayed at least one more. Bring food - local eateries are okay, but a drive. Breakfast was fine, staff was excellent. Pool was the best. The Mackenzie River and beautiful gardens were just the icing on the cake. We took the wilderness trail hike and it was an easy trek through the woods along the river. So quiet and peaceful. If we ever get back to the area, we will definitely return. The lack of cell service and television was PERFECT.

This was a terrible place to stay. We will never again stay at the lodge. Check in was suppose to be 3pm and we sent an email and also let them know when we arrived which was earlier. Understandably the room wasn't ready and we were reminded of check in time. Fine, then when it was 255pm we tried to check in and found out that the room wasn't even started and no idea when it would be ready because they were low on staff and when we asked about the 3pm check in they the manager Carrie rolled her eyes huffed and literally stormed to the room. The girl who was a very nice employee Christine, said her and Carrie would go get it done quick. We finally checked in at 340pm. Then the pool for the overnight guests (like you're VIP) since you pay you should be, was terrible. It's cracked, not well kept, and dirty. It looks like the trailer park swimming pool. The one that is for the public and everyone was nice very well kept clean with the river behind it. It was also very busy with public people crowding it and for the overnight guests it feels a little bit like you're not appreciated for staying there. You get a quiet grungy pool or the busy crowded with kids etc pool? Lastly, both nights, we had banging. Consistent banging. I couldn't figure out to just one area. We could hear the neighbors next door talking normally and just some simes loud bangs then quieter ones. This continued ALL DAY until at least 10pm. I should have listen to the other reviews but thought maybe they were over reacting or possibly had a bad night. But I can now say this is a consistent issue.

What an INCREDIBLE experience! We were SO pleased with our stay at the Belknap lodge. The staff was extremely helpful & sincerely friendly. They went above & beyond to make our stay AMAZING! Our room was clean & even ready a touch early. Not to mention, an AWESOME view of the river, which lulled us to sleep in the evening & kept the night air cool. You MUST see the . . . The gardens, the gardens, the gardens!! One word, STUNNING!! The entire surroundings of this place is just filled with history & lush charm. The entire lobby is filled with vintage glamor. We were informed that the property is now under new management & to expect great things. Yes, there were a few aesthetic things that could use attention (hotel room/lodgings) But, by NO MEANS did that deter from the relaxing pool or the majestic beauty of the grounds. There aren't enough words to describe the beauty of Belknap Hot Springs. THANK YOU Belknap staff & family. We look forward to our next visit!! Psst, thanks for taking care of the tiny wasp nest on our balcony immediately 😁

This place reminded me of the spas of European nobility. Everything cost. The free hot water coming out of the ground is monetized into boring pools requiring clothes. Everything is extra. The exceptionally beautiful area does not make up for the travesty done to the hot springs.

Great stopping place to get a room for the night with the hot springs right out your door! Two small pools with a great big river that sounds fantastic! Bathrooms needed remodeling badly. Big comfy bed. Dogs allowed in some rooms.
Read all reviews