Best Time To Visit Mcleod Ganj
Explore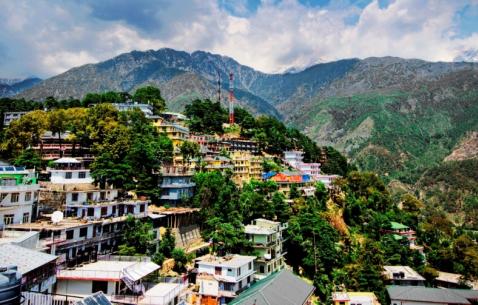 Accommodations with

See All
Best Time To Go To Mcleod Ganj
The weather in McLeod Ganj is even and predictable. Winters last from December to February while summers last from March onwards till June.
It is better to not visit McLeod Ganj during the monsoons (July to September). The best time to visit the town is in the months between December to June.
Explore the best travel planner for your visit to Mcleod Ganj and create a flawless plan in few simple steps!
Best time to go to Mcleod Ganj Attractions

: Everyday 7:00 AM - 6:00 PM
: Everyday 7:00 AM - 6:00 PM
: Everyday 7:00 AM - 6:00 PM
: Everyday 7:00 AM - 6:00 PM
: Everyday 7:00 AM - 6:00 PM
: Everyday 7:00 AM - 6:00 PM
: Everyday 7:00 AM - 6:00 PM
: Everyday 7:00 AM - 6:00 PM
: Everyday 7:00 AM - 6:00 PM
: Everyday 7:00 AM - 6:00 PM
: Everyday 7:00 AM - 6:00 PM
: Everyday 7:00 AM - 6:00 PM

: Everyday 8:00 AM - 7:00 PM
: Everyday 8:00 AM - 7:00 PM
: Everyday 8:00 AM - 7:00 PM
: Everyday 8:00 AM - 7:00 PM
: Everyday 8:00 AM - 7:00 PM
: Everyday 8:00 AM - 7:00 PM
: Everyday 8:00 AM - 7:00 PM
: Everyday 8:00 AM - 7:00 PM
: Everyday 8:00 AM - 7:00 PM
: Everyday 8:00 AM - 7:00 PM
: Everyday 8:00 AM - 7:00 PM
: Everyday 8:00 AM - 7:00 PM

: Everyday 8:00 AM - 11:00 PM
: Everyday 8:00 AM - 11:00 PM
: Everyday 8:00 AM - 11:00 PM
: Everyday 8:00 AM - 11:00 PM
: Everyday 8:00 AM - 11:00 PM
: Everyday 8:00 AM - 11:00 PM
: Everyday 8:00 AM - 11:00 PM
: Everyday 8:00 AM - 11:00 PM
: Everyday 8:00 AM - 11:00 PM
: Everyday 8:00 AM - 11:00 PM
: Everyday 8:00 AM - 11:00 PM
: Everyday 8:00 AM - 11:00 PM

: Everyday 6:00 AM - 5:00 PM
: Everyday 6:00 AM - 5:00 PM
: Everyday 6:00 AM - 5:00 PM
: Everyday 6:00 AM - 5:00 PM
: Everyday 6:00 AM - 5:00 PM
: Everyday 6:00 AM - 5:00 PM
: Everyday 6:00 AM - 5:00 PM
: Everyday 6:00 AM - 5:00 PM
: Everyday 6:00 AM - 5:00 PM
: Everyday 6:00 AM - 5:00 PM
: Everyday 6:00 AM - 5:00 PM
: Everyday 6:00 AM - 5:00 PM

: Everyday 9:00 AM - 6:00 PM
: Everyday 9:00 AM - 6:00 PM
: Everyday 9:00 AM - 6:00 PM
: Everyday 9:00 AM - 6:00 PM
: Everyday 9:00 AM - 6:00 PM
: Everyday 9:00 AM - 6:00 PM
: Everyday 9:00 AM - 6:00 PM
: Everyday 9:00 AM - 6:00 PM
: Everyday 9:00 AM - 6:00 PM
: Everyday 9:00 AM - 6:00 PM
: Everyday 9:00 AM - 6:00 PM
: Everyday 9:00 AM - 6:00 PM

: Everyday 9:00 AM - 1:00 PM
: Everyday 9:00 AM - 1:00 PM
: Everyday 9:00 AM - 1:00 PM
: Everyday 9:00 AM - 1:00 PM
: Everyday 9:00 AM - 1:00 PM
: Everyday 9:00 AM - 1:00 PM
: Everyday 9:00 AM - 1:00 PM
: Everyday 9:00 AM - 1:00 PM
: Everyday 9:00 AM - 1:00 PM
: Everyday 9:00 AM - 1:00 PM
: Everyday 9:00 AM - 1:00 PM
: Everyday 9:00 AM - 1:00 PM

: Everyday 5:00 AM - 2:00 PM
: Everyday 5:00 AM - 2:00 PM
: Everyday 5:00 AM - 2:00 PM
: Everyday 5:00 AM - 2:00 PM
: Everyday 5:00 AM - 2:00 PM
: Everyday 5:00 AM - 2:00 PM
: Everyday 5:00 AM - 2:00 PM
: Everyday 5:00 AM - 2:00 PM
: Everyday 5:00 AM - 2:00 PM
: Everyday 5:00 AM - 2:00 PM
: Everyday 5:00 AM - 2:00 PM
: Everyday 5:00 AM - 2:00 PM

: Everyday 9:00 AM - 5:00 PM
: Everyday 9:00 AM - 5:00 PM
: Everyday 9:00 AM - 5:00 PM
: Everyday 9:00 AM - 5:00 PM
: Everyday 9:00 AM - 5:00 PM
: Everyday 9:00 AM - 5:00 PM
: Everyday 9:00 AM - 5:00 PM
: Everyday 9:00 AM - 5:00 PM
: Everyday 9:00 AM - 5:00 PM
: Everyday 9:00 AM - 5:00 PM
: Everyday 9:00 AM - 5:00 PM
: Everyday 9:00 AM - 5:00 PM

: Everyday 9:00 AM - 8:00 PM
: Everyday 9:00 AM - 8:00 PM
: Everyday 9:00 AM - 8:00 PM
: Everyday 9:00 AM - 8:00 PM
: Everyday 9:00 AM - 8:00 PM
: Everyday 9:00 AM - 8:00 PM
: Everyday 9:00 AM - 8:00 PM
: Everyday 9:00 AM - 8:00 PM
: Everyday 9:00 AM - 8:00 PM
: Everyday 9:00 AM - 8:00 PM
: Everyday 9:00 AM - 8:00 PM
: Everyday 9:00 AM - 8:00 PM

: Everyday 4:00 AM - 7:00 PM
: Everyday 4:00 AM - 7:00 PM
: Everyday 4:00 AM - 7:00 PM
: Everyday 4:00 AM - 7:00 PM
: Everyday 4:00 AM - 7:00 PM
: Everyday 4:00 AM - 7:00 PM
: Everyday 4:00 AM - 7:00 PM
: Everyday 4:00 AM - 7:00 PM
: Everyday 4:00 AM - 7:00 PM
: Everyday 4:00 AM - 7:00 PM
: Everyday 4:00 AM - 7:00 PM
: Everyday 4:00 AM - 7:00 PM

: Everyday 9:00 AM - 6:00 PM
: Everyday 9:00 AM - 6:00 PM
: Everyday 9:00 AM - 6:00 PM
: Everyday 9:00 AM - 6:00 PM
: Everyday 9:00 AM - 6:00 PM
: Everyday 9:00 AM - 6:00 PM
: Everyday 9:00 AM - 6:00 PM
: Everyday 9:00 AM - 6:00 PM
: Everyday 9:00 AM - 6:00 PM
: Everyday 9:00 AM - 6:00 PM
: Everyday 9:00 AM - 6:00 PM
: Everyday 9:00 AM - 6:00 PM

: Everyday 11:00 AM - 5:00 PM
: Everyday 11:00 AM - 5:00 PM
: Everyday 11:00 AM - 5:00 PM
: Everyday 11:00 AM - 5:00 PM
: Everyday 11:00 AM - 5:00 PM
: Everyday 11:00 AM - 5:00 PM
: Everyday 11:00 AM - 5:00 PM
: Everyday 11:00 AM - 5:00 PM
: Everyday 11:00 AM - 5:00 PM
: Everyday 11:00 AM - 5:00 PM
: Everyday 11:00 AM - 5:00 PM
: Everyday 11:00 AM - 5:00 PM

: Everyday 9:30 AM - 7:00 PM
: Everyday 9:30 AM - 7:00 PM
: Everyday 9:30 AM - 7:00 PM
: Everyday 9:30 AM - 7:00 PM
: Everyday 9:30 AM - 7:00 PM
: Everyday 9:30 AM - 7:00 PM
: Everyday 9:30 AM - 7:00 PM
: Everyday 9:30 AM - 7:00 PM
: Everyday 9:30 AM - 7:00 PM
: Everyday 9:30 AM - 7:00 PM
: Everyday 9:30 AM - 7:00 PM
: Everyday 9:30 AM - 7:00 PM

: Everyday 7:00 AM - 5:00 PM
: Everyday 7:00 AM - 5:00 PM
: Everyday 7:00 AM - 5:00 PM
: Everyday 7:00 AM - 5:00 PM
: Everyday 7:00 AM - 5:00 PM
: Everyday 7:00 AM - 5:00 PM
: Everyday 7:00 AM - 5:00 PM
: Everyday 7:00 AM - 5:00 PM
: Everyday 7:00 AM - 5:00 PM
: Everyday 7:00 AM - 5:00 PM
: Everyday 7:00 AM - 5:00 PM
: Everyday 7:00 AM - 5:00 PM

: Monday to Saturday 9:00 AM - 5:00 PM; Monday to Saturday 9:00 AM - 5:00 PM | 2:00 PM - 5:00 PM
: Monday to Saturday 9:00 AM - 5:00 PM; Monday to Saturday 9:00 AM - 5:00 PM | 2:00 PM - 5:00 PM
: Monday to Saturday 9:00 AM - 5:00 PM; Monday to Saturday 9:00 AM - 5:00 PM | 2:00 PM - 5:00 PM
: Monday to Saturday 9:00 AM - 5:00 PM; Monday to Saturday 9:00 AM - 5:00 PM | 2:00 PM - 5:00 PM
: Monday to Saturday 9:00 AM - 5:00 PM; Monday to Saturday 9:00 AM - 5:00 PM | 2:00 PM - 5:00 PM
: Monday to Saturday 9:00 AM - 5:00 PM; Monday to Saturday 9:00 AM - 5:00 PM | 2:00 PM - 5:00 PM
: Monday to Saturday 9:00 AM - 5:00 PM; Monday to Saturday 9:00 AM - 5:00 PM | 2:00 PM - 5:00 PM
: Monday to Saturday 9:00 AM - 5:00 PM; Monday to Saturday 9:00 AM - 5:00 PM | 2:00 PM - 5:00 PM
: Monday to Saturday 9:00 AM - 5:00 PM; Monday to Saturday 9:00 AM - 5:00 PM | 2:00 PM - 5:00 PM
: Monday to Saturday 9:00 AM - 5:00 PM; Monday to Saturday 9:00 AM - 5:00 PM | 2:00 PM - 5:00 PM
: Monday to Saturday 9:00 AM - 5:00 PM; Monday to Saturday 9:00 AM - 5:00 PM | 2:00 PM - 5:00 PM
: Monday to Saturday 9:00 AM - 5:00 PM; Monday to Saturday 9:00 AM - 5:00 PM | 2:00 PM - 5:00 PM

: Everyday 9:00 AM - 4:00 PM
: Everyday 9:00 AM - 4:00 PM
: Everyday 9:00 AM - 4:00 PM
: Everyday 9:00 AM - 4:00 PM
: Everyday 9:00 AM - 4:00 PM
: Everyday 9:00 AM - 4:00 PM
: Everyday 9:00 AM - 4:00 PM
: Everyday 9:00 AM - 4:00 PM
: Everyday 9:00 AM - 4:00 PM
: Everyday 9:00 AM - 4:00 PM
: Everyday 9:00 AM - 4:00 PM
: Everyday 9:00 AM - 4:00 PM

: Everyday 24 Hrs
: Everyday 24 Hrs
: Everyday 24 Hrs
: Everyday 24 Hrs
: Everyday 24 Hrs
: Everyday 24 Hrs
: Everyday 24 Hrs
: Everyday 24 Hrs
: Everyday 24 Hrs
: Everyday 24 Hrs
: Everyday 24 Hrs
: Everyday 24 Hrs