Pulau Melaka
Book Now
Book Now
Book Now
Show More
About Pulau Melaka, Melaka
Melaka Island (Malay: Pulau Melaka) is a man-made island in Melaka City, Melaka, Malaysia. Melaka Island, Malaysia's first "Twin Island City Centre", is undertaken by Pulau Kembar Sdn Bhd. A 98.999%-owned subsidiary of Talam. This waterfront development project involves the reclamation of two islands, approximately 0.5 km off the coast of Melaka City measuring 40ha and 50ha respectively. The reclamation of the first island of 40ha and a 30m bridge linking to the mainland had been completed. Melaka Island development will comprise 4,387 units of residential and 4,180 units of mixed commercial development together with leisure-cum-tourism amenities such as marine theme park, marina, hotels and waterfront activities. With an estimated Gross Development Value of RM1.46 billion, the project has recorded sales of RM195.3 million representing 1,419 units sold as at 31 January 2005. Melaka Straits Mosque- a new mosque built on top of columns above the water, with a lighthouse-like minaret - is located on the southern shore of the island.
Wikipedia
Overview of Pulau Melaka
This article refers Pulau Melaka in Melaka, Malaysia. Pulau Melaka is not generally crowded with tourists and visitors.
Important attractions of the city include Jonker Street, Baba Nyonya Heritage Museum, Melaka Taming Sari, Cheng Hoon Teng and Sultanate Palace. You can also discover other things to do in Melaka on TripHobo.
Pulau Melaka is generally not available on the guided Melaka tours, but there are plenty others that are worth visiting.
More about Melaka
Find the joy in planning a D.I.Y. trip by using this awesome Melaka trip planner.
You can add cozy hotels in Melaka like Bayou Lagoon Park Resort, Kings Hotel Melaka and Melaka Homestay Cozy Semi-d.
Find out how to reach Melaka to begin with. Plenty of wholesome Melaka vacation packages are available to choose from, pick your today!
Book Pulau Melaka Tickets And Tours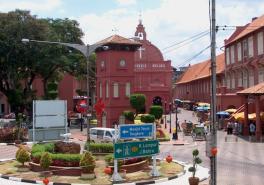 Join this private day trip to Melacca city from Kuala Lumpur, and it will take approximately 2-hour drive. You will learn and discover the city with a rich trading history and multicultural heritage. Some of the popular attractions in Melacca such as St. Paul's Church, Stadthuys, A Famosa and try variety local food at Jonker Street. Footprints and influence of the Dutch, Portuguese, and English in the city of Malacca. See the ruins of St. Paul's Church, go shopping on Jonker street, and much more.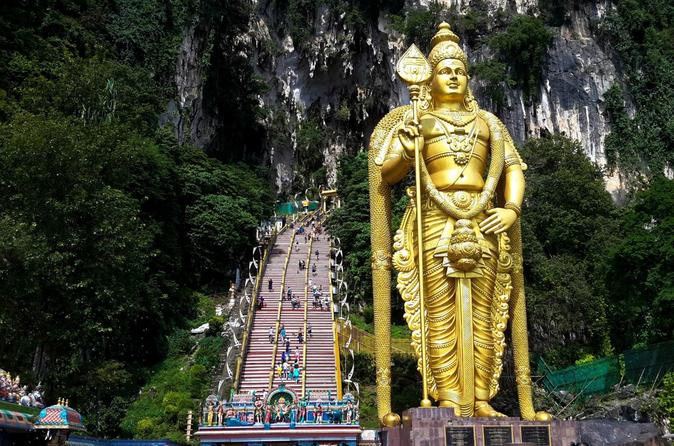 Visit 2 of the most important places in Malaysia on a private full-day trip from Singapore in a chauffeured car that sits up to 4 guests (or 3 guests comfortably). You will be sightseeing around Malaysia's capital, Kuala Lumpur, for 4 hours, and around UNESCO World Heritage site, Malacca, for another 4 hours. Your informative private guide-driver will provide commentary on all of the major sights in Kuala Lumpur and Malacca that you will see in this one well-organized day.

All 3 meals (breakfast, lunch, dinner) and all admission fees are included in the price.
Share your experience - Rate Pulau Melaka, Melaka