Best Time To Visit Memphis
Explore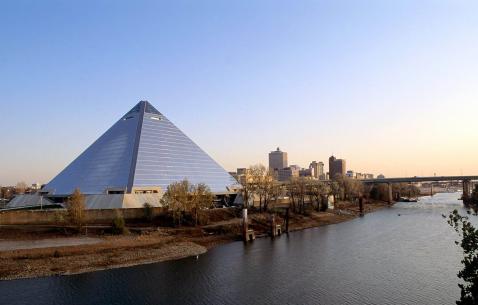 Accommodations with

See All
Best Time To Go To Memphis
Memphis is known to have extreme temperatures in the summer months and moderately cool temperatures during the winters. The summers are marked by high humidity levels and that results in heavy precipitation in the monsoon. The summer months start from April and drags till mid October. Summers are majorly combined with monsoons. The winter months start from Mid November and ends during Mid March. The coldest months are December and January. The hottest months are July and August.
It is best to visit during the winters and springtime mainly because of the sunny climate and soothing temperatures. Summers are to be avoided and monsoons are a spoiler anytime.
Explore the best travel planner for your visit to Memphis and create a flawless plan in few simple steps!
Best time to go to Memphis Attractions

: Everyday 10:00 AM - 3:00 PM
: Everyday 10:00 AM - 3:00 PM
: Everyday 10:00 AM - 3:00 PM
: Everyday 10:00 AM - 3:00 PM
: Everyday 10:00 AM - 3:00 PM
: Everyday 10:00 AM - 3:00 PM
: Everyday 10:00 AM - 3:00 PM
: Everyday 10:00 AM - 3:00 PM
: Everyday 10:00 AM - 3:00 PM
: Everyday 10:00 AM - 3:00 PM
: Everyday 10:00 AM - 3:00 PM
: Everyday 10:00 AM - 3:00 PM

: Everyday 11:00 AM - 4:00 PM
: Everyday 11:00 AM - 4:00 PM
: Everyday 11:00 AM - 4:00 PM
: Everyday 11:00 AM - 4:00 PM
: Everyday 11:00 AM - 4:00 PM
: Everyday 11:00 AM - 4:00 PM
: Everyday 11:00 AM - 4:00 PM
: Everyday 11:00 AM - 4:00 PM
: Everyday 11:00 AM - 4:00 PM
: Everyday 11:00 AM - 4:00 PM
: Everyday 11:00 AM - 4:00 PM
: Everyday 11:00 AM - 4:00 PM

: Monday, Wednesday, Thursday, Friday, Saturday 11:00 AM - 2:00 PM
: Monday, Wednesday, Thursday, Friday, Saturday 11:00 AM - 2:00 PM
: Monday, Wednesday, Thursday, Friday, Saturday 11:00 AM - 2:00 PM
: Monday, Wednesday, Thursday, Friday, Saturday 11:00 AM - 2:00 PM
: Monday, Wednesday, Thursday, Friday, Saturday 11:00 AM - 2:00 PM
: Monday, Wednesday, Thursday, Friday, Saturday 11:00 AM - 2:00 PM
: Monday, Wednesday, Thursday, Friday, Saturday 11:00 AM - 2:00 PM
: Monday, Wednesday, Thursday, Friday, Saturday 11:00 AM - 2:00 PM
: Monday, Wednesday, Thursday, Friday, Saturday 11:00 AM - 2:00 PM
: Monday, Wednesday, Thursday, Friday, Saturday 11:00 AM - 2:00 PM
: Monday, Wednesday, Thursday, Friday, Saturday 11:00 AM - 2:00 PM
: Monday, Wednesday, Thursday, Friday, Saturday 11:00 AM - 2:00 PM

: Everyday 10:00 AM - 10:00 PM
: Everyday 10:00 AM - 10:00 PM
: Everyday 10:00 AM - 10:00 PM
: Everyday 10:00 AM - 10:00 PM
: Everyday 10:00 AM - 10:00 PM
: Everyday 10:00 AM - 10:00 PM
: Everyday 10:00 AM - 10:00 PM
: Everyday 10:00 AM - 10:00 PM
: Everyday 10:00 AM - 10:00 PM
: Everyday 10:00 AM - 10:00 PM
: Everyday 10:00 AM - 10:00 PM
: Everyday 10:00 AM - 10:00 PM

: Everyday 10:00 AM - 2:00 PM
: Everyday 10:00 AM - 2:00 PM
: Everyday 10:00 AM - 2:00 PM
: Everyday 10:00 AM - 2:00 PM
: Everyday 10:00 AM - 2:00 PM
: Everyday 10:00 AM - 2:00 PM
: Everyday 10:00 AM - 2:00 PM
: Everyday 10:00 AM - 2:00 PM
: Everyday 10:00 AM - 2:00 PM
: Everyday 10:00 AM - 2:00 PM
: Everyday 10:00 AM - 2:00 PM
: Everyday 10:00 AM - 2:00 PM

: Everyday 11:00 AM - 5:00 PM
: Everyday 11:00 AM - 5:00 PM
: Everyday 11:00 AM - 5:00 PM
: Everyday 11:00 AM - 5:00 PM
: Everyday 11:00 AM - 5:00 PM
: Everyday 11:00 AM - 5:00 PM
: Everyday 11:00 AM - 5:00 PM
: Everyday 11:00 AM - 5:00 PM
: Everyday 11:00 AM - 5:00 PM
: Everyday 11:00 AM - 5:00 PM
: Everyday 11:00 AM - 5:00 PM
: Everyday 11:00 AM - 5:00 PM

: Everyday 11:00 AM - 3:00 PM
: Everyday 11:00 AM - 3:00 PM
: Everyday 11:00 AM - 3:00 PM
: Everyday 11:00 AM - 3:00 PM
: Everyday 11:00 AM - 3:00 PM
: Everyday 11:00 AM - 3:00 PM
: Everyday 11:00 AM - 3:00 PM
: Everyday 11:00 AM - 3:00 PM
: Everyday 11:00 AM - 3:00 PM
: Everyday 11:00 AM - 3:00 PM
: Everyday 11:00 AM - 3:00 PM
: Everyday 11:00 AM - 3:00 PM

: Everyday 11:00 AM - 3:00 PM
: Everyday 11:00 AM - 3:00 PM
: Everyday 11:00 AM - 3:00 PM
: Everyday 11:00 AM - 3:00 PM
: Everyday 11:00 AM - 3:00 PM
: Everyday 11:00 AM - 3:00 PM
: Everyday 11:00 AM - 3:00 PM
: Everyday 11:00 AM - 3:00 PM
: Everyday 11:00 AM - 3:00 PM
: Everyday 11:00 AM - 3:00 PM
: Everyday 11:00 AM - 3:00 PM
: Everyday 11:00 AM - 3:00 PM

:
:
:
: Tuesday to Sunday 11:00 AM - 2:00 PM
: Tuesday to Sunday 11:00 AM - 2:00 PM
: Tuesday to Sunday 11:00 AM - 2:00 PM
: Tuesday to Sunday 11:00 AM - 2:00 PM
: Tuesday to Sunday 11:00 AM - 2:00 PM
: Tuesday to Sunday 11:00 AM - 2:00 PM
: Tuesday to Sunday 11:00 AM - 2:00 PM
:
:

: Everyday 11:00 AM - 5:00 PM
: Everyday 11:00 AM - 5:00 PM
: Everyday 11:00 AM - 5:00 PM
: Everyday 11:00 AM - 5:00 PM
: Everyday 11:00 AM - 5:00 PM
: Everyday 11:00 AM - 5:00 PM
: Everyday 11:00 AM - 5:00 PM
: Everyday 11:00 AM - 5:00 PM
: Everyday 11:00 AM - 5:00 PM
: Everyday 11:00 AM - 5:00 PM
: Everyday 11:00 AM - 5:00 PM
: Everyday 11:00 AM - 5:00 PM

: Everyday 11:00 AM - 3:00 PM
: Everyday 11:00 AM - 3:00 PM
: Everyday 11:00 AM - 3:00 PM
: Everyday 11:00 AM - 3:00 PM
: Everyday 11:00 AM - 3:00 PM
: Everyday 11:00 AM - 3:00 PM
: Everyday 11:00 AM - 3:00 PM
: Everyday 11:00 AM - 3:00 PM
: Everyday 11:00 AM - 3:00 PM
: Everyday 11:00 AM - 3:00 PM
: Everyday 11:00 AM - 3:00 PM
: Everyday 11:00 AM - 3:00 PM

: Everyday 11:00 AM - 4:00 PM
: Everyday 11:00 AM - 4:00 PM
: Everyday 11:00 AM - 4:00 PM
: Everyday 11:00 AM - 4:00 PM
: Everyday 11:00 AM - 4:00 PM
: Everyday 11:00 AM - 4:00 PM
: Everyday 11:00 AM - 4:00 PM
: Everyday 11:00 AM - 4:00 PM
: Everyday 11:00 AM - 4:00 PM
: Everyday 11:00 AM - 4:00 PM
: Everyday 11:00 AM - 4:00 PM
: Everyday 11:00 AM - 4:00 PM

: Monday to Saturday 10:30 AM - 4:00 PM
: Monday to Saturday 10:30 AM - 4:00 PM
: Monday to Saturday 10:30 AM - 4:00 PM
: Monday to Saturday 10:30 AM - 4:00 PM
: Monday to Saturday 10:30 AM - 4:00 PM
: Monday to Saturday 10:30 AM - 4:00 PM
: Monday to Saturday 10:30 AM - 4:00 PM
: Monday to Saturday 10:30 AM - 4:00 PM
: Monday to Saturday 10:30 AM - 4:00 PM
: Monday to Saturday 10:30 AM - 4:00 PM
: Monday to Saturday 10:30 AM - 4:00 PM
: Monday to Saturday 10:30 AM - 4:00 PM

: Everyday 9:00 AM - 9:00 PM
: Everyday 9:00 AM - 9:00 PM
: Everyday 9:00 AM - 9:00 PM
: Everyday 9:00 AM - 9:00 PM
: Everyday 9:00 AM - 9:00 PM
: Everyday 9:00 AM - 9:00 PM
: Everyday 9:00 AM - 9:00 PM
: Everyday 9:00 AM - 9:00 PM
: Everyday 9:00 AM - 9:00 PM
: Everyday 9:00 AM - 9:00 PM
: Everyday 9:00 AM - 9:00 PM
: Everyday 9:00 AM - 9:00 PM

: Everyday 4:00 PM - 10:00 PM
: Everyday 4:00 PM - 10:00 PM
: Everyday 4:00 PM - 10:00 PM
: Everyday 4:00 PM - 10:00 PM
: Everyday 4:00 PM - 10:00 PM
: Everyday 4:00 PM - 10:00 PM
: Everyday 4:00 PM - 10:00 PM
: Everyday 4:00 PM - 10:00 PM
: Everyday 4:00 PM - 10:00 PM
: Everyday 4:00 PM - 10:00 PM
: Everyday 4:00 PM - 10:00 PM
: Everyday 4:00 PM - 10:00 PM

: Monday to Friday 8:00 AM - 4:30 PM; Saturday 8:00 AM - 4:30 PM
: Monday to Friday 8:00 AM - 4:30 PM; Saturday 8:00 AM - 4:30 PM
: Monday to Friday 8:00 AM - 4:30 PM; Saturday 8:00 AM - 4:30 PM
: Monday to Friday 8:00 AM - 4:30 PM; Saturday 8:00 AM - 4:30 PM
: Monday to Friday 8:00 AM - 4:30 PM; Saturday 8:00 AM - 4:30 PM
: Monday to Friday 8:00 AM - 4:30 PM; Saturday 8:00 AM - 4:30 PM
: Monday to Friday 8:00 AM - 4:30 PM; Saturday 8:00 AM - 4:30 PM
: Monday to Friday 8:00 AM - 4:30 PM; Saturday 8:00 AM - 4:30 PM
: Monday to Friday 8:00 AM - 4:30 PM; Saturday 8:00 AM - 4:30 PM
: Monday to Friday 8:00 AM - 4:30 PM; Saturday 8:00 AM - 4:30 PM
: Monday to Friday 8:00 AM - 4:30 PM; Saturday 8:00 AM - 4:30 PM
: Monday to Friday 8:00 AM - 4:30 PM; Saturday 8:00 AM - 4:30 PM

: Monday to Saturday 11:00 AM - 2:00 PM
: Monday to Saturday 11:00 AM - 2:00 PM
: Monday to Saturday 11:00 AM - 2:00 PM
: Monday to Saturday 11:00 AM - 2:00 PM
: Monday to Saturday 11:00 AM - 2:00 PM
: Monday to Saturday 11:00 AM - 2:00 PM
: Monday to Saturday 11:00 AM - 2:00 PM
: Monday to Saturday 11:00 AM - 2:00 PM
: Monday to Saturday 11:00 AM - 2:00 PM
: Monday to Saturday 11:00 AM - 2:00 PM
: Monday to Saturday 11:00 AM - 2:00 PM
: Monday to Saturday 11:00 AM - 2:00 PM

: Everyday 7:00 AM - 4:00 PM
: Everyday 7:00 AM - 4:00 PM
: Everyday 7:00 AM - 4:00 PM
: Everyday 7:00 AM - 4:00 PM
: Everyday 7:00 AM - 4:00 PM
: Everyday 7:00 AM - 4:00 PM
: Everyday 7:00 AM - 4:00 PM
: Everyday 7:00 AM - 4:00 PM
: Everyday 7:00 AM - 4:00 PM
: Everyday 7:00 AM - 4:00 PM
: Everyday 7:00 AM - 4:00 PM
: Everyday 7:00 AM - 4:00 PM

: Everyday 10:00 AM - 3:00 PM
: Everyday 10:00 AM - 3:00 PM
: Everyday 10:00 AM - 3:00 PM
: Everyday 10:00 AM - 3:00 PM
: Everyday 10:00 AM - 3:00 PM
: Everyday 10:00 AM - 3:00 PM
: Everyday 10:00 AM - 3:00 PM
: Everyday 10:00 AM - 3:00 PM
: Everyday 10:00 AM - 3:00 PM
: Everyday 10:00 AM - 3:00 PM
: Everyday 10:00 AM - 3:00 PM
: Everyday 10:00 AM - 3:00 PM

: Everyday 10:00 AM - 4:00 PM
: Everyday 10:00 AM - 4:00 PM
: Everyday 10:00 AM - 4:00 PM
: Everyday 10:00 AM - 4:00 PM
: Everyday 10:00 AM - 4:00 PM
: Everyday 10:00 AM - 4:00 PM
: Everyday 10:00 AM - 4:00 PM
: Everyday 10:00 AM - 4:00 PM
: Everyday 10:00 AM - 4:00 PM
: Everyday 10:00 AM - 4:00 PM
: Everyday 10:00 AM - 4:00 PM
: Everyday 10:00 AM - 4:00 PM

: Everyday 1:00 PM - 4:00 PM
: Everyday 1:00 PM - 4:00 PM
: Everyday 1:00 PM - 4:00 PM
: Everyday 1:00 PM - 4:00 PM
: Everyday 1:00 PM - 4:00 PM
: Everyday 1:00 PM - 4:00 PM
: Everyday 1:00 PM - 4:00 PM
: Everyday 1:00 PM - 4:00 PM
: Everyday 1:00 PM - 4:00 PM
: Everyday 1:00 PM - 4:00 PM
: Everyday 1:00 PM - 4:00 PM
: Everyday 1:00 PM - 4:00 PM

: Everyday 10:00 AM - 3:00 PM
: Everyday 10:00 AM - 3:00 PM
: Everyday 10:00 AM - 3:00 PM
: Everyday 10:00 AM - 3:00 PM
: Everyday 10:00 AM - 3:00 PM
: Everyday 10:00 AM - 3:00 PM
: Everyday 10:00 AM - 3:00 PM
: Everyday 10:00 AM - 3:00 PM
: Everyday 10:00 AM - 3:00 PM
: Everyday 10:00 AM - 3:00 PM
: Everyday 10:00 AM - 3:00 PM
: Everyday 10:00 AM - 3:00 PM

: Everyday 2:00 PM - 4:00 PM
: Everyday 2:00 PM - 4:00 PM
: Everyday 2:00 PM - 4:00 PM
: Everyday 2:00 PM - 4:00 PM
: Everyday 2:00 PM - 4:00 PM
: Everyday 2:00 PM - 4:00 PM
: Everyday 2:00 PM - 4:00 PM
: Everyday 2:00 PM - 4:00 PM
: Everyday 2:00 PM - 4:00 PM
: Everyday 2:00 PM - 4:00 PM
: Everyday 2:00 PM - 4:00 PM
: Everyday 2:00 PM - 4:00 PM

: Monday to Friday 3:30 PM - 5:00 PM
: Monday to Friday 3:30 PM - 5:00 PM
: Monday to Friday 3:30 PM - 5:00 PM
: Monday to Friday 3:30 PM - 5:00 PM
: Monday to Friday 3:30 PM - 5:00 PM
: Monday to Friday 3:30 PM - 5:00 PM
: Monday to Friday 3:30 PM - 5:00 PM
: Monday to Friday 3:30 PM - 5:00 PM
: Monday to Friday 3:30 PM - 5:00 PM
: Monday to Friday 3:30 PM - 5:00 PM
: Monday to Friday 3:30 PM - 5:00 PM
: Monday to Friday 3:30 PM - 5:00 PM

: Everyday 3:30 PM - 3:00 PM
: Everyday 3:30 PM - 3:00 PM
: Everyday 3:30 PM - 3:00 PM
: Everyday 3:30 PM - 3:00 PM
: Everyday 3:30 PM - 3:00 PM
: Everyday 3:30 PM - 3:00 PM
: Everyday 3:30 PM - 3:00 PM
: Everyday 3:30 PM - 3:00 PM
: Everyday 3:30 PM - 3:00 PM
: Everyday 3:30 PM - 3:00 PM
: Everyday 3:30 PM - 3:00 PM
: Everyday 3:30 PM - 3:00 PM

: Everyday 11:00 AM - 2:00 PM
: Everyday 11:00 AM - 2:00 PM
: Everyday 11:00 AM - 2:00 PM
: Everyday 11:00 AM - 2:00 PM
: Everyday 11:00 AM - 2:00 PM
: Everyday 11:00 AM - 2:00 PM
: Everyday 11:00 AM - 2:00 PM
: Everyday 11:00 AM - 2:00 PM
: Everyday 11:00 AM - 2:00 PM
: Everyday 11:00 AM - 2:00 PM
: Everyday 11:00 AM - 2:00 PM
: Everyday 11:00 AM - 2:00 PM

: Monday to Saturday 10:00 AM - 4:00 PM; Sunday 1:00 PM - 4:00 PM
: Monday to Saturday 10:00 AM - 4:00 PM; Sunday 1:00 PM - 4:00 PM
: Monday to Saturday 10:00 AM - 4:00 PM; Sunday 1:00 PM - 4:00 PM
: Monday to Saturday 10:00 AM - 4:00 PM; Sunday 1:00 PM - 4:00 PM
: Monday to Saturday 10:00 AM - 4:00 PM; Sunday 1:00 PM - 4:00 PM
: Monday to Saturday 10:00 AM - 4:00 PM; Sunday 1:00 PM - 4:00 PM
: Monday to Saturday 10:00 AM - 4:00 PM; Sunday 1:00 PM - 4:00 PM
: Monday to Saturday 10:00 AM - 4:00 PM; Sunday 1:00 PM - 4:00 PM
: Monday to Saturday 10:00 AM - 4:00 PM; Sunday 1:00 PM - 4:00 PM
: Monday to Saturday 10:00 AM - 4:00 PM; Sunday 1:00 PM - 4:00 PM
: Monday to Saturday 10:00 AM - 4:00 PM; Sunday 1:00 PM - 4:00 PM
: Monday to Saturday 10:00 AM - 4:00 PM; Sunday 1:00 PM - 4:00 PM

: Wednesday to Sunday 1:00 PM - 3:00 PM
: Wednesday to Sunday 1:00 PM - 3:00 PM
: Wednesday to Sunday 1:00 PM - 3:00 PM
: Wednesday to Sunday 1:00 PM - 3:00 PM
: Wednesday to Sunday 1:00 PM - 3:00 PM
: Wednesday to Sunday 1:00 PM - 3:00 PM
: Wednesday to Sunday 1:00 PM - 3:00 PM
: Wednesday to Sunday 1:00 PM - 3:00 PM
: Wednesday to Sunday 1:00 PM - 3:00 PM
: Wednesday to Sunday 1:00 PM - 3:00 PM
: Wednesday to Sunday 1:00 PM - 3:00 PM
: Wednesday to Sunday 1:00 PM - 3:00 PM

: Everyday 7:00 AM - 7:00 PM
: Everyday 7:00 AM - 7:00 PM
: Everyday 7:00 AM - 7:00 PM
: Everyday 7:00 AM - 7:00 PM
: Everyday 7:00 AM - 7:00 PM
: Everyday 7:00 AM - 7:00 PM
: Everyday 7:00 AM - 7:00 PM
: Everyday 7:00 AM - 7:00 PM
: Everyday 7:00 AM - 7:00 PM
: Everyday 7:00 AM - 7:00 PM
: Everyday 7:00 AM - 7:00 PM
: Everyday 7:00 AM - 7:00 PM

: Wednesday to Sunday 5:00 PM - 8:00 PM
: Wednesday to Sunday 5:00 PM - 8:00 PM
: Wednesday to Sunday 5:00 PM - 8:00 PM
: Wednesday to Sunday 5:00 PM - 8:00 PM
: Wednesday to Sunday 5:00 PM - 8:00 PM
: Wednesday to Sunday 5:00 PM - 8:00 PM
: Wednesday to Sunday 5:00 PM - 8:00 PM
: Wednesday to Sunday 5:00 PM - 8:00 PM
: Wednesday to Sunday 5:00 PM - 8:00 PM
: Wednesday to Sunday 5:00 PM - 8:00 PM
: Wednesday to Sunday 5:00 PM - 8:00 PM
: Wednesday to Sunday 5:00 PM - 8:00 PM