Best Time To Visit Merano
Explore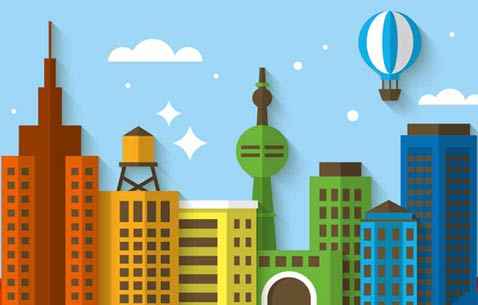 Best Time To Go To Merano
Merano has an oceanic climate with cool summers and comfortably cold winters. The city sees a great amount of rainfall all through the year. Average annual temperature is around 11 – 12 degree Celsius.
Winter: Winter lasts from November till mid March and the temperature remains pleasantly cool though January is the coldest month.
Summer: April to October the weather fluctuates between pleasantly warm to mildly hot with July being the warmest month.
There is no best time to visit Merano and you can easily visit it all through the year. Depending on your preferences, plan a visit in the winters if you don't mind the weather being a little chilly or go in the summer months for a fun filled vacation.
Best time to go to Merano Attractions

: Tuesday to Saturday 10:00 AM - 5:00 PM; Sunday 10:00 AM - 1:00 PM
: Tuesday to Saturday 10:00 AM - 5:00 PM; Sunday 10:00 AM - 1:00 PM
: Tuesday to Saturday 10:00 AM - 5:00 PM; Sunday 10:00 AM - 1:00 PM
: Tuesday to Saturday 10:00 AM - 5:00 PM; Sunday 10:00 AM - 1:00 PM
: Tuesday to Saturday 10:00 AM - 5:00 PM; Sunday 10:00 AM - 1:00 PM
: Tuesday to Saturday 10:00 AM - 5:00 PM; Sunday 10:00 AM - 1:00 PM
: Tuesday to Saturday 10:00 AM - 5:00 PM; Sunday 10:00 AM - 1:00 PM
: Tuesday to Saturday 10:00 AM - 5:00 PM; Sunday 10:00 AM - 1:00 PM
: Tuesday to Saturday 10:00 AM - 5:00 PM; Sunday 10:00 AM - 1:00 PM
: Tuesday to Saturday 10:00 AM - 5:00 PM; Sunday 10:00 AM - 1:00 PM
: Tuesday to Saturday 10:00 AM - 5:00 PM; Sunday 10:00 AM - 1:00 PM
: Tuesday to Saturday 10:00 AM - 5:00 PM; Sunday 10:00 AM - 1:00 PM

: Everyday 9:00 AM - 10:00 PM
: Everyday 9:00 AM - 10:00 PM
: Everyday 9:00 AM - 10:00 PM
: Everyday 9:00 AM - 10:00 PM
: Everyday 9:00 AM - 10:00 PM
: Everyday 9:00 AM - 10:00 PM
: Everyday 9:00 AM - 10:00 PM
: Everyday 9:00 AM - 10:00 PM
: Everyday 9:00 AM - 10:00 PM
: Everyday 9:00 AM - 10:00 PM
: Everyday 9:00 AM - 10:00 PM
: Everyday 9:00 AM - 10:00 PM

: Tuesday to Saturday 9:00 AM - 2:00 PM; Tuesday to Saturday 9:00 AM - 2:00 PM | 7:00 PM - 10:00 PM
: Tuesday to Saturday 9:00 AM - 2:00 PM; Tuesday to Saturday 9:00 AM - 2:00 PM | 7:00 PM - 10:00 PM
: Tuesday to Saturday 9:00 AM - 2:00 PM; Tuesday to Saturday 9:00 AM - 2:00 PM | 7:00 PM - 10:00 PM
: Tuesday to Saturday 9:00 AM - 2:00 PM; Tuesday to Saturday 9:00 AM - 2:00 PM | 7:00 PM - 10:00 PM
: Tuesday to Saturday 9:00 AM - 2:00 PM; Tuesday to Saturday 9:00 AM - 2:00 PM | 7:00 PM - 10:00 PM
: Tuesday to Saturday 9:00 AM - 2:00 PM; Tuesday to Saturday 9:00 AM - 2:00 PM | 7:00 PM - 10:00 PM
: Tuesday to Saturday 9:00 AM - 2:00 PM; Tuesday to Saturday 9:00 AM - 2:00 PM | 7:00 PM - 10:00 PM
: Tuesday to Saturday 9:00 AM - 2:00 PM; Tuesday to Saturday 9:00 AM - 2:00 PM | 7:00 PM - 10:00 PM
: Tuesday to Saturday 9:00 AM - 2:00 PM; Tuesday to Saturday 9:00 AM - 2:00 PM | 7:00 PM - 10:00 PM
: Tuesday to Saturday 9:00 AM - 2:00 PM; Tuesday to Saturday 9:00 AM - 2:00 PM | 7:00 PM - 10:00 PM
: Tuesday to Saturday 9:00 AM - 2:00 PM; Tuesday to Saturday 9:00 AM - 2:00 PM | 7:00 PM - 10:00 PM
: Tuesday to Saturday 9:00 AM - 2:00 PM; Tuesday to Saturday 9:00 AM - 2:00 PM | 7:00 PM - 10:00 PM

: Tuesday, Wednesday, Thursday, Friday, Saturday, Sunday 6:30 PM - 11:59 PM
: Tuesday, Wednesday, Thursday, Friday, Saturday, Sunday 6:30 PM - 11:59 PM
: Tuesday, Wednesday, Thursday, Friday, Saturday, Sunday 6:30 PM - 11:59 PM
: Tuesday, Wednesday, Thursday, Friday, Saturday, Sunday 6:30 PM - 11:59 PM
: Tuesday, Wednesday, Thursday, Friday, Saturday, Sunday 6:30 PM - 11:59 PM
: Tuesday, Wednesday, Thursday, Friday, Saturday, Sunday 6:30 PM - 11:59 PM
: Tuesday, Wednesday, Thursday, Friday, Saturday, Sunday 6:30 PM - 11:59 PM
: Tuesday, Wednesday, Thursday, Friday, Saturday, Sunday 6:30 PM - 11:59 PM
: Tuesday, Wednesday, Thursday, Friday, Saturday, Sunday 6:30 PM - 11:59 PM
: Tuesday, Wednesday, Thursday, Friday, Saturday, Sunday 6:30 PM - 11:59 PM
: Tuesday, Wednesday, Thursday, Friday, Saturday, Sunday 6:30 PM - 11:59 PM
: Tuesday, Wednesday, Thursday, Friday, Saturday, Sunday 6:30 PM - 11:59 PM

: Tuesday, Wednesday, Thursday, Friday, Saturday, Sunday 00:1 AM - 2:00 AM; Tuesday, Wednesday, Thursday, Friday, Saturday, Sunday 00:1 AM - 2:00 AM | 6:30 PM - 11:59 PM
: Tuesday, Wednesday, Thursday, Friday, Saturday, Sunday 00:1 AM - 2:00 AM; Tuesday, Wednesday, Thursday, Friday, Saturday, Sunday 00:1 AM - 2:00 AM | 6:30 PM - 11:59 PM
: Tuesday, Wednesday, Thursday, Friday, Saturday, Sunday 00:1 AM - 2:00 AM; Tuesday, Wednesday, Thursday, Friday, Saturday, Sunday 00:1 AM - 2:00 AM | 6:30 PM - 11:59 PM
: Tuesday, Wednesday, Thursday, Friday, Saturday, Sunday 00:1 AM - 2:00 AM; Tuesday, Wednesday, Thursday, Friday, Saturday, Sunday 00:1 AM - 2:00 AM | 6:30 PM - 11:59 PM
: Tuesday, Wednesday, Thursday, Friday, Saturday, Sunday 00:1 AM - 2:00 AM; Tuesday, Wednesday, Thursday, Friday, Saturday, Sunday 00:1 AM - 2:00 AM | 6:30 PM - 11:59 PM
: Tuesday, Wednesday, Thursday, Friday, Saturday, Sunday 00:1 AM - 2:00 AM; Tuesday, Wednesday, Thursday, Friday, Saturday, Sunday 00:1 AM - 2:00 AM | 6:30 PM - 11:59 PM
: Tuesday, Wednesday, Thursday, Friday, Saturday, Sunday 00:1 AM - 2:00 AM; Tuesday, Wednesday, Thursday, Friday, Saturday, Sunday 00:1 AM - 2:00 AM | 6:30 PM - 11:59 PM
: Tuesday, Wednesday, Thursday, Friday, Saturday, Sunday 00:1 AM - 2:00 AM; Tuesday, Wednesday, Thursday, Friday, Saturday, Sunday 00:1 AM - 2:00 AM | 6:30 PM - 11:59 PM
: Tuesday, Wednesday, Thursday, Friday, Saturday, Sunday 00:1 AM - 2:00 AM; Tuesday, Wednesday, Thursday, Friday, Saturday, Sunday 00:1 AM - 2:00 AM | 6:30 PM - 11:59 PM
: Tuesday, Wednesday, Thursday, Friday, Saturday, Sunday 00:1 AM - 2:00 AM; Tuesday, Wednesday, Thursday, Friday, Saturday, Sunday 00:1 AM - 2:00 AM | 6:30 PM - 11:59 PM
: Tuesday, Wednesday, Thursday, Friday, Saturday, Sunday 00:1 AM - 2:00 AM; Tuesday, Wednesday, Thursday, Friday, Saturday, Sunday 00:1 AM - 2:00 AM | 6:30 PM - 11:59 PM
: Tuesday, Wednesday, Thursday, Friday, Saturday, Sunday 00:1 AM - 2:00 AM; Tuesday, Wednesday, Thursday, Friday, Saturday, Sunday 00:1 AM - 2:00 AM | 6:30 PM - 11:59 PM

: Monday, Thursday 7:00 AM - 11:00 PM; Tuesday, Wednesday 7:00 AM - 8:00 PM; Friday 6:00 AM - 5:00 PM; Saturday 7:00 AM - 2:00 PM
: Monday, Thursday 7:00 AM - 11:00 PM; Tuesday, Wednesday 7:00 AM - 8:00 PM; Friday 6:00 AM - 5:00 PM; Saturday 7:00 AM - 2:00 PM
: Monday, Thursday 7:00 AM - 11:00 PM; Tuesday, Wednesday 7:00 AM - 8:00 PM; Friday 6:00 AM - 5:00 PM; Saturday 7:00 AM - 2:00 PM
: Monday, Thursday 7:00 AM - 11:00 PM; Tuesday, Wednesday 7:00 AM - 8:00 PM; Friday 6:00 AM - 5:00 PM; Saturday 7:00 AM - 2:00 PM
: Monday, Thursday 7:00 AM - 11:00 PM; Tuesday, Wednesday 7:00 AM - 8:00 PM; Friday 6:00 AM - 5:00 PM; Saturday 7:00 AM - 2:00 PM
: Monday, Thursday 7:00 AM - 11:00 PM; Tuesday, Wednesday 7:00 AM - 8:00 PM; Friday 6:00 AM - 5:00 PM; Saturday 7:00 AM - 2:00 PM
: Monday, Thursday 7:00 AM - 11:00 PM; Tuesday, Wednesday 7:00 AM - 8:00 PM; Friday 6:00 AM - 5:00 PM; Saturday 7:00 AM - 2:00 PM
: Monday, Thursday 7:00 AM - 11:00 PM; Tuesday, Wednesday 7:00 AM - 8:00 PM; Friday 6:00 AM - 5:00 PM; Saturday 7:00 AM - 2:00 PM
: Monday, Thursday 7:00 AM - 11:00 PM; Tuesday, Wednesday 7:00 AM - 8:00 PM; Friday 6:00 AM - 5:00 PM; Saturday 7:00 AM - 2:00 PM
: Monday, Thursday 7:00 AM - 11:00 PM; Tuesday, Wednesday 7:00 AM - 8:00 PM; Friday 6:00 AM - 5:00 PM; Saturday 7:00 AM - 2:00 PM
: Monday, Thursday 7:00 AM - 11:00 PM; Tuesday, Wednesday 7:00 AM - 8:00 PM; Friday 6:00 AM - 5:00 PM; Saturday 7:00 AM - 2:00 PM
: Monday, Thursday 7:00 AM - 11:00 PM; Tuesday, Wednesday 7:00 AM - 8:00 PM; Friday 6:00 AM - 5:00 PM; Saturday 7:00 AM - 2:00 PM

: Tuesday to Saturday 10:30 AM - 5:00 PM; Sunday 10:30 AM - 1:00 PM
: Tuesday to Saturday 10:30 AM - 5:00 PM; Sunday 10:30 AM - 1:00 PM
: Tuesday to Saturday 10:30 AM - 5:00 PM; Sunday 10:30 AM - 1:00 PM
: Tuesday to Saturday 10:30 AM - 5:00 PM; Sunday 10:30 AM - 1:00 PM
: Tuesday to Saturday 10:30 AM - 5:00 PM; Sunday 10:30 AM - 1:00 PM
: Tuesday to Saturday 10:30 AM - 5:00 PM; Sunday 10:30 AM - 1:00 PM
: Tuesday to Saturday 10:30 AM - 5:00 PM; Sunday 10:30 AM - 1:00 PM
: Tuesday to Saturday 10:30 AM - 5:00 PM; Sunday 10:30 AM - 1:00 PM
: Tuesday to Saturday 10:30 AM - 5:00 PM; Sunday 10:30 AM - 1:00 PM
: Tuesday to Saturday 10:30 AM - 5:00 PM; Sunday 10:30 AM - 1:00 PM
: Tuesday to Saturday 10:30 AM - 5:00 PM; Sunday 10:30 AM - 1:00 PM
: Tuesday to Saturday 10:30 AM - 5:00 PM; Sunday 10:30 AM - 1:00 PM

: Monday to Friday 10:00 AM - 5:00 PM; Saturday 10:00 AM - 5:00 PM
: Monday to Friday 10:00 AM - 5:00 PM; Saturday 10:00 AM - 5:00 PM
: Monday to Friday 10:00 AM - 5:00 PM; Saturday 10:00 AM - 5:00 PM
: Monday to Friday 10:00 AM - 5:00 PM; Saturday 10:00 AM - 5:00 PM
: Monday to Friday 10:00 AM - 5:00 PM; Saturday 10:00 AM - 5:00 PM
: Monday to Friday 10:00 AM - 5:00 PM; Saturday 10:00 AM - 5:00 PM
: Monday to Friday 10:00 AM - 5:00 PM; Saturday 10:00 AM - 5:00 PM
: Monday to Friday 10:00 AM - 5:00 PM; Saturday 10:00 AM - 5:00 PM
: Monday to Friday 10:00 AM - 5:00 PM; Saturday 10:00 AM - 5:00 PM
: Monday to Friday 10:00 AM - 5:00 PM; Saturday 10:00 AM - 5:00 PM
: Monday to Friday 10:00 AM - 5:00 PM; Saturday 10:00 AM - 5:00 PM
: Monday to Friday 10:00 AM - 5:00 PM; Saturday 10:00 AM - 5:00 PM

: Tuesday, Wednesday, Thursday, Friday, Saturday, Sunday 10:00 AM - 6:00 PM
: Tuesday, Wednesday, Thursday, Friday, Saturday, Sunday 10:00 AM - 6:00 PM
: Tuesday, Wednesday, Thursday, Friday, Saturday, Sunday 10:00 AM - 6:00 PM
: Tuesday, Wednesday, Thursday, Friday, Saturday, Sunday 10:00 AM - 6:00 PM
: Tuesday, Wednesday, Thursday, Friday, Saturday, Sunday 10:00 AM - 6:00 PM
: Tuesday, Wednesday, Thursday, Friday, Saturday, Sunday 10:00 AM - 6:00 PM
: Tuesday, Wednesday, Thursday, Friday, Saturday, Sunday 10:00 AM - 6:00 PM
: Tuesday, Wednesday, Thursday, Friday, Saturday, Sunday 10:00 AM - 6:00 PM
: Tuesday, Wednesday, Thursday, Friday, Saturday, Sunday 10:00 AM - 6:00 PM
: Tuesday, Wednesday, Thursday, Friday, Saturday, Sunday 10:00 AM - 6:00 PM
: Tuesday, Wednesday, Thursday, Friday, Saturday, Sunday 10:00 AM - 6:00 PM
: Tuesday, Wednesday, Thursday, Friday, Saturday, Sunday 10:00 AM - 6:00 PM

: Tuesday, Wednesday, Thursday, Friday, Saturday, Sunday 10:00 AM - 5:00 PM
: Tuesday, Wednesday, Thursday, Friday, Saturday, Sunday 10:00 AM - 5:00 PM
: Tuesday, Wednesday, Thursday, Friday, Saturday, Sunday 10:00 AM - 5:00 PM
: Tuesday, Wednesday, Thursday, Friday, Saturday, Sunday 10:00 AM - 5:00 PM
: Tuesday, Wednesday, Thursday, Friday, Saturday, Sunday 10:00 AM - 5:00 PM
: Tuesday, Wednesday, Thursday, Friday, Saturday, Sunday 10:00 AM - 5:00 PM
: Tuesday, Wednesday, Thursday, Friday, Saturday, Sunday 10:00 AM - 5:00 PM
: Tuesday, Wednesday, Thursday, Friday, Saturday, Sunday 10:00 AM - 5:00 PM
: Tuesday, Wednesday, Thursday, Friday, Saturday, Sunday 10:00 AM - 5:00 PM
: Tuesday, Wednesday, Thursday, Friday, Saturday, Sunday 10:00 AM - 5:00 PM
: Tuesday, Wednesday, Thursday, Friday, Saturday, Sunday 10:00 AM - 5:00 PM
: Tuesday, Wednesday, Thursday, Friday, Saturday, Sunday 10:00 AM - 5:00 PM

: Everyday 9:00 AM - 7:00 PM
: Everyday 9:00 AM - 7:00 PM
: Everyday 9:00 AM - 7:00 PM
: Everyday 9:00 AM - 7:00 PM
: Everyday 9:00 AM - 7:00 PM
: Everyday 9:00 AM - 7:00 PM
: Everyday 9:00 AM - 7:00 PM
: Everyday 9:00 AM - 7:00 PM
: Everyday 9:00 AM - 7:00 PM
: Everyday 9:00 AM - 7:00 PM
: Everyday 9:00 AM - 7:00 PM
: Everyday 9:00 AM - 7:00 PM

: Everyday 8:00 AM - 7:00 PM
: Everyday 8:00 AM - 7:00 PM
: Everyday 8:00 AM - 7:00 PM
: Everyday 8:00 AM - 7:00 PM
: Everyday 8:00 AM - 7:00 PM
: Everyday 8:00 AM - 7:00 PM
: Everyday 8:00 AM - 7:00 PM
: Everyday 8:00 AM - 7:00 PM
: Everyday 8:00 AM - 7:00 PM
: Everyday 8:00 AM - 7:00 PM
: Everyday 8:00 AM - 7:00 PM
: Everyday 8:00 AM - 7:00 PM

: Everyday 9:00 AM - 6:00 PM
: Everyday 9:00 AM - 6:00 PM
: Everyday 9:00 AM - 6:00 PM
: Everyday 9:00 AM - 6:00 PM
: Everyday 9:00 AM - 6:00 PM
: Everyday 9:00 AM - 6:00 PM
: Everyday 9:00 AM - 6:00 PM
: Everyday 9:00 AM - 6:00 PM
: Everyday 9:00 AM - 6:00 PM
: Everyday 9:00 AM - 6:00 PM
: Everyday 9:00 AM - 6:00 PM
: Everyday 9:00 AM - 6:00 PM

: Everyday 8:00 AM - 7:00 PM
: Everyday 8:00 AM - 7:00 PM
: Everyday 8:00 AM - 7:00 PM
: Everyday 8:00 AM - 7:00 PM
: Everyday 8:00 AM - 7:00 PM
: Everyday 8:00 AM - 7:00 PM
: Everyday 8:00 AM - 7:00 PM
: Everyday 8:00 AM - 7:00 PM
: Everyday 8:00 AM - 7:00 PM
: Everyday 8:00 AM - 7:00 PM
: Everyday 8:00 AM - 7:00 PM
: Everyday 8:00 AM - 7:00 PM

: Everyday 24 Hrs
: Everyday 24 Hrs
: Everyday 24 Hrs
: Everyday 24 Hrs
: Everyday 24 Hrs
: Everyday 24 Hrs
: Everyday 24 Hrs
: Everyday 24 Hrs
: Everyday 24 Hrs
: Everyday 24 Hrs
: Everyday 24 Hrs
: Everyday 24 Hrs