15 Best Things To Do In Mexicali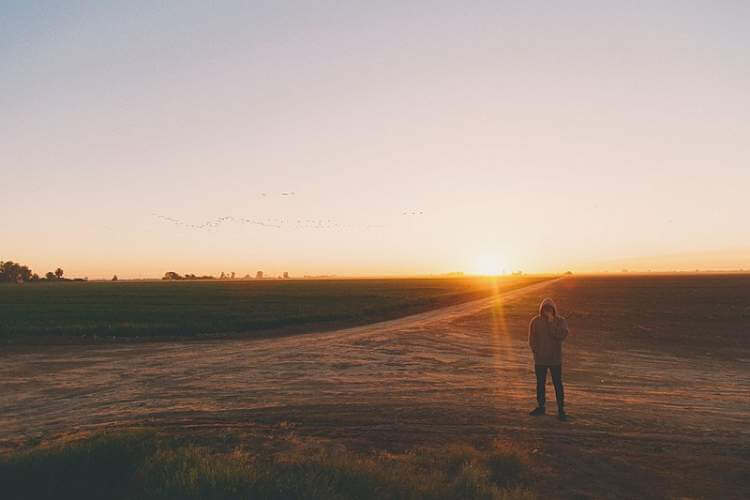 Image Source: wikimedia.org
Mexicali owes its name to the mixing of the words and the territories of Mexico and California. Offering a lovely melange of attractions including sound museums and art galleries Mexicali has founders who were colonists from both sides of the border. The city has emerald green water of Guadalupe Canyon - a major essence of nature. Further, you can find Salt Lagoons, cave paintings, petroglyphs, and archeological sites to visit.
Let's explore the best things to do in Mexicali, Mexico:
1. Visit the vibrant beach of Rosarito
This vibrant Mexican beach is just twenty-two kilometers away from the U.S border on the Pacific Coast. Rosarito is a favorite place for American retirees, students and for the people who love sea sports which are held every year in this beautiful landscape surrounded by cliffs. You can enjoy Jet-ski or a kayak. With the best night clubs, you can choose your beer type, listening to the waves in background music.
2. Indulge in food, Try out Lobster Tacos
In Rosarito, Puerto Nuevo means great lobsters. Here you can taste many culinary delicacies for which a single visit won't be enough. Prepared by the internationally awarded and experienced chefs, these dishes will leave you tempted. Lobster – the king of all seafood is accompanied with butter, beans, rice and unique spicy sauces.
3. Tecate- A Spa to treat your senses
A world-renowned Spa 'Tecate' is a genuine and sophisticated place to soothe your senses. Everyone needs a time of tranquility in this rush full juncture. You can practice Yoga or relax with a mud therapy. The vicinity of this Spa treats you well as if you're in heaven. Take a break for yourself!
4. Learn about the first-ever canned beer
Hearing about the Tecate Brewery, a frothy cold beer comes into the mind. It is because the brewery was established in this very city. The founder Alberto Aldrete managed this brewery in 1929. You can get to know a lot about this brewery and how does it produce five million gallons of beer each month. It's astonishing that four thousand cans of beer are packed per minute.
5. The exciting La Bufadora:
Some say that while migrating to the warm waters of the south, a breeding grey whale got separated from the group. It got stuck between rocks, in an effort to cry for help it decided to launch large jets of water, as a signal to its companions. Over time, the whale merged into rocks in the place now what called La Bufadora. This is the second largest marine geyser in the world which thrills the tourists while they imagine a creature down the cliff, snorting!
6. Take a trip to Ensenada- The capital of Wine
Ensenada is known as the Mexican wine capital because it produces ninety percent of the country's wine. The city is known for its scientific research and is a commercial port for cruise ships. You can also enjoy visiting the black market as it serves fish and seafood and is a home to many shops and restaurants. You can reach for wine cellars that offer a tasting of their products.
7. Guadalupe Island- the home of White Sharks
This island is recognized as the best place in the world to see white sharks. These sharks feed among the large colony of animals that have migrated from Alaska to breed in the warm waters of the Mexican Pacific. You may test your courage under the deep blue sea with a protection of a cage. To confront a sixteen to twenty feet adult white shark is nothing but pure adventure.
8. Discover Tijuana's world of Culture
Discover the art and culture on every street and every corner of Tijuana. The city is alive with vibrant displays and acts as a canvas showcasing audacious urban art. The murals and graffiti are too lively and sound. You can also admire or even buy the locally produces art at 'Pasaje Rodriguez' – a historic center.
9. El Valle de los Ojos Negros- The savoury cheese route
As big as the name 'El Valle de los Ojos Negros', the place is famous for its cheese and wine. This artisanal cheese cellar belongs to the Ramonetti family who has maintained the manufacturing tradition from four generations. You can get to see the selection of milking and raising the cattle and preparing the cheese. You can also visit the underground wine cellar and pair your taste of cheese and wine.
10. Relish the local cuisine
Tecate serves with intense culture diversity and worldwide known Baja Med fusion. Margarita and Caesar salad was born here which too are world famous today. The food trucks here have become in fashion and serves with the best flavours. Tourists often love to encounter such trucks with happy meals.
11. Visit Pueblo Magico (Magic Town)
It is a meeting place for the people of Tecate and is also the home of the Town Hall. You can buy fresh and local cheese, honey, wine and craft beer. You may also savour the sweet and salty artisanal bread which is made with preserved production process using brick kilns and firewood.
12. Pump up your adrenaline at The Hardy River
Named after Colorado Hardy, this river is the only navigable place in Baja California, the ideal place to carry out extreme sports in a beautiful ecosystem. The water-skiing is a much practiced sport and it's even better to ski for twenty-six kilometers, boosting adrenaline and fun through your body. Kayaks and Pedal boats are also serviced.
13. Explore Forest and Zoo of the city
This recreational center is best preferred by tourists and families. The forest and zoo both have different attractions. The Museum of Natural History, the botanical garden, the lush green areas and the lake might transfer you to a peaceful conscience. In the zoo, you may find 25 different species of mammals. Also, there exists one of the largest aviaries in the northwest of the country, for crocodile and serpentarium.
14. Visit Alternative Energy Theme Park
More than a theme park, this tells about various uses of alternative technologies. This training and education center allows visitors to learn about the use of solar energy as a way to reduce global warming. The park contains large exhibit rooms that utilize bioclimatic energy to serve as much further alternative energy.
15. Take a trip to the beautiful town of La Rumorosa
This beautiful town of La Rumorosa is located between Mexicali and Tecate. It sits at the top of the mountains and has a spectacular view from all corners. It gives away many recreational parks and camping sites. The location of El Vallecito is an ideal archeological site that is famous for cave painting. It is a vibrant place for exploring, mountain biking and hiking, of course.
Are you looking for a Mexicali travel itinerary? Create an itinerary within minutes, on your own!
Top-Rated Tourist Attractions in Mexicali, Mexico
Must see places in Mexicali ranked on popularity. Here is the complete list of best attractions in Mexicali and point of interests to visit.
#1 of 1 Things To Do in Mexicali

Overview of Aeropuerto Internacional De Mexicali You are looking at travel information of Aeropuerto Internacional De Mexicali in Mexicali. Aeropuerto Internacional De Mexicali is not a top-rated plac...Read more
Tourist Attractions Near Mexicali
Find Your Mexicali Attractions on Map
What To Do in Mexicali: Day-Wise Ideas
Find what not to miss in Mexicali! Recommended Mexicali itineraries and vacation ideas created by travelers across the world.