Tenochtitlan Tours
Trending Tours near Tenochtitlan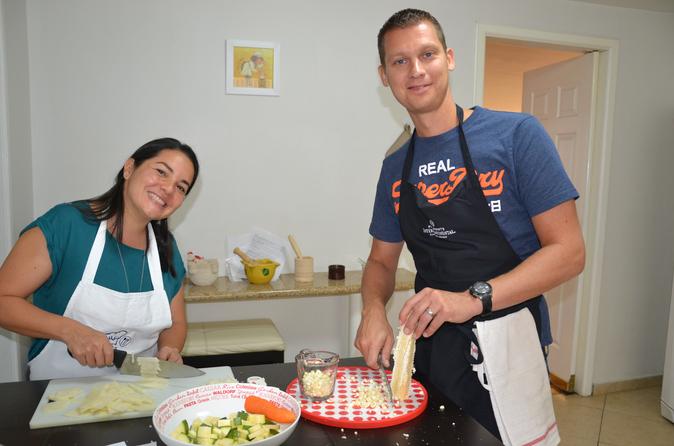 Book Now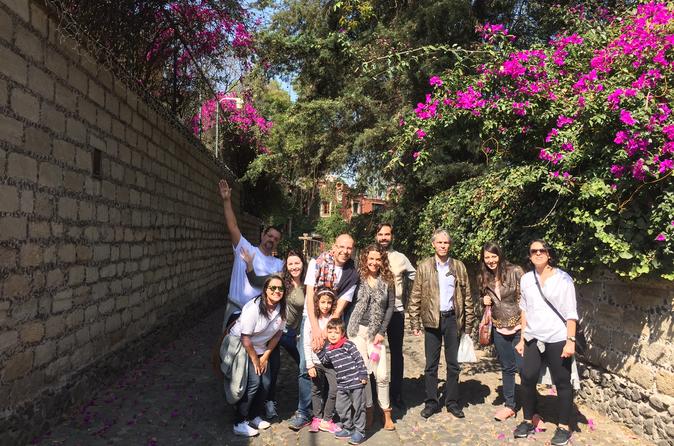 Book Now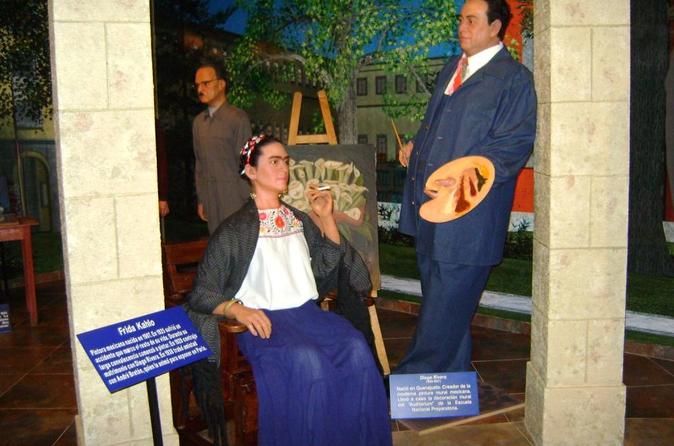 Book Now
Show More
Book Now
Book Now
Book Now
Show More
About Tenochtitlan, Mexico City
Mexico-Tenochtitlan (Spanish: México-Tenochtitlan, Spanish pronunciation: [ˈmexiko tenotʃˈtitlan]), commonly known as Tenochtitlan (Classical Nahuatl: Mēxihco-Tenōchtitlan [meːˈʃíʔ.ko te.noːt͡ʃ.ˈtí.t͡ɬan]), was a Mexica city-state on an island in Lake Texcoco in the Valley of Mexico. Founded on June 20, 1325, it was the capital of the expanding Aztec Empire in the 15th century until it was captured by the Spanish in 1521. At its peak, it was the largest city in the Pre-Columbian Americas. It subsequently became a cabecera of the Viceroyalty of New Spain. Today, the ruins of Tenochtitlan are in the historic center of Mexico City. Tenochtitlan was one of two Nahua āltēpetl (city-states) on the island, the other being Tlatelolco.
Wikipedia
Overview of Tenochtitlan
This article refers Tenochtitlan in Mexico City, Mexico. On your trip to Mexico City, you can consider a quick visit to Tenochtitlan. Use this comprehensive guide to plan your visit to Tenochtitlan and you'll thank us later!
Top attractions of Mexico City worth your visit include Muse De Templo Mayor, Chapultepec Castle, Zocalo, Palace Of Fine Arts and National Museum Of Anthropology. Visit these and also discover other interesting things to do in Mexico City before planning.
Insider tips and expert guides will make sure you enjoy the city to its fullest. You can do so by booking any of the Mexico City tours.
More about Mexico City
Explore Tenochtitlan and other prime spots of the city using Mexico City trip planner.
You can enjoy a comfortable stay in the city by booking the best hotels in Mexico City like Hotel Casa Gonzalez, Holiday Inn Mexico City - Trade Center, Holiday Inn Mexico City-plaza Universidad and Fiesta Inn Aeropuerto Cd Mexico.
Explore the best Mexico City vacation packages that will take to you important landmarks of the city! For getting in, check out how to reach Mexico City.
Book Tenochtitlan Tickets And Tours
Share your experience - Rate Tenochtitlan, Mexico City