Address:

Miami, FL 33125, USA, United States

Ticket Price:

Free

Tags:

Park
Eco - Review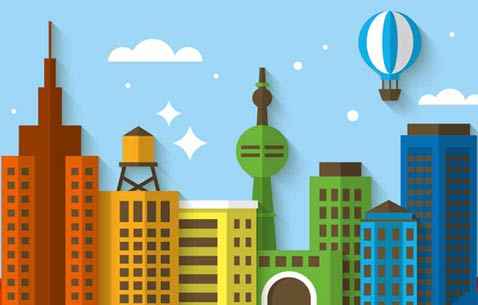 Eco is a part of Miami in the country of United States. On this page, you can find everything related to Eco including its address, phone number, ticket price, opening hours and also its location on the map. Our page will guide you for the best possible experience whilst exploring Miami for a comfortable trip.
If there is any additional information that needs to be here regarding Eco or if you have any additional queries, these can be addressed to the TripHobo team that will do its best to keep information about Eco to date and accurate, taking into consideration your input.
From hundreds of itineraries, made by users and Travel Experts alike, you can choose the perfect one to plan your trip to Miami that also includes Eco. If not, create and even contribute to awesome Miami itineraries with the entire community. In addition to Eco, you can add other attractions of Miami as you like and customize to your own liking. Check out the Miami trip planner to start now!
We also provide information like public services (police, fire stations, etc.) nearby to Eco for emergencies as well as public transport that will make it easy for your trip. For a quick trip to the bank, ATMs or internet cafes, you can look no further. If you are on a prolonged stay, we provide accommodations from multiple vendors like Airbnb, Booking.com, Agoda, etc. Your stay will be even more joyful once you explore tours selected specially for Eco from multiple vendors like Viator, Get Your Guide, Musement and counting!
Want to satiate your taste buds after a tiring trip? Find information about local cuisine that include refreshers like drinks, desserts or a quick coffee. Or find a location to grab a quick bite special to Eco, Miami. Maybe you want to party? Find information of the nearest diners to hang out with your friends and family. Don't forget to check other things to do in Miami to make the most of your journey to Miami.
Worried about the budget cost? Check out the complete estimated budget for your trip to Eco, Miami to plan a hassle-free journey! Or you can check our smart itinerary planner that calculates the budget on the fly as you add more attractions from Miami to your liking. If you have no constraints, better yet, let our automatic itinerary Miami planner feature take care of your needs wherein the most perfect trip plan to Eco, Miami will be generated automatically for the best experience!
If you are on a cross country trip around United States, check our United States trip planner that'll cater to your adventurous needs! Explore just more than Miami where other cities are waiting to be discovered by you and come across the diversity of United States in its full glory.
TripHobo Highlights for Eco
Eco Address: Miami, FL 33125, USA, United States
Eco Price: Free
Try the best online travel planner to plan your travel itinerary!
Are you associated with this business? Get in Touch
Eco Map
This location is a regular house with a tree in the middle of the front yard. It is not a park. Do not be misled. I've already submitted the error to Google for review. If you arrived here expecting to have a nice picnic, Curtis Park is the closest one less than 5 minutes away. In Omnia Paratus! Plans shall not get ruined lol.
Read all reviews
Miami Day-wise Trips
Find places near Eco, Miami
Bank of America ATM

1251 NW 36th St

Bank of America ATM

900 NW 17th St

Bank of America ATM

1475 NW 12th Ave

Bank of America ATM

300 NW 27th Ave

Suntrust Bank ATM

100 NW 12th Ave

Regions Bank ATM

1490 NW 3rd Ave
View On Map
Chase Bank

1901 SW 8th St

Chase Bank

1400 NW 17th Ave

Citibank

1627 NW 27th Ave

Wells Fargo Bank

1051 NW 14th St

Suntrust Bank

100 NW 12th Ave

Miami Firefighters Federal Credit Union

1111 NW 7th St
View On Map
Miami Police Department

2200 W Flagler St

Dade County Jury Pool-Criminal

1351 NW 12th St

Miami Police Department

1701 NW 30th Ave

Miami Police Department

1490 NW 3rd Ave

Highway Patrol

2515 W Flagler St

Miami Police Department

1313 NW 36th St
View On Map
Winn-Dixie

1155 NW 11th St

Walgreens

2700 W Flagler St

CVS Pharmacy

650 NW 27th Ave

Winn-Dixie

3401 NW 18th Ave
View On Map
Wynwood Brewing Company

565 NW 24th St

Casablanca Seafood Bar & Grill

404 NW North River Dr

Ball & Chain

1513 SW 8th St
View On Map
Batting Cage Sports Bar

1704 NW 7th St

Restaurante El Aguila

2291 NW 36th St

Secret Sports Bar

1750 NW 7th St

Rincon Pregreseno

1717 NW 17th Ave

Fronton Bar

1106 W Flagler St

Los Mangos Restaurante and Cafeteria

815 W Flagler St
View On Map
Courtside Beer & Wine

1351 NW 1st Ct
View On Map
Dunkin' Donuts

901 NW 17th St

Dunkin' Donuts

1050 NW 14th St

Einstein Bros. Bagels

901 NW 17th St

Donut Divas & Fun Foods

2633 NW 20th St

Sunshine Donuts

701 SW 27th Ave
View On Map
Miami Bakery

1990 NW 22nd Ave

Gran Paris Bakery

3026 NW 7th St

El Gallito Coffee Shop

205 SW 8th Ave

Diana Bakery

2328 NW 7th St

Yisell Bakery

1356 SW 8th St

Panera Bread

1611 NW 12th Ave
View On Map
Concrete Beach Brewery

325 NW 24th St

Gravity Brewlab

2300 NW 2nd Ave
View On Map
Panther Coffee

2390 NW 2nd Ave

Wynwood Cafe

450 NW 27th St

Miam Cafe & Boutique

2750 NW 3rd Ave

Starbucks

1400 NW 12th Ave

Starbucks

1601 NW 10th Ave

Cafe Sabroso Restaurant

1881 NW 7th St
View On Map
Las Segovias Min Market Cafateria

1058 SW 1st St
View On Map
Azucar Ice Cream Company

1503 SW 8th St

King's Ice Cream

1831 SW 8th St

Dairy Queen

1300 NW 7th St

Haagen-Dazs

4200 NW 21st Ave

Tutti Frutti

1527 SW 8th St
View On Map
Jamba Juice

901 NW 17th St
View On Map
Doce Provisions

541 SW 12th Ave

Los Pinarenos Fruteria

1334 SW 8th St

El Exquisito

1510 SW 8th St

Yambo Restaurant

1643 SW 1st St

Jimmy John's

1050 NW 14th St

El Rey De Las Fritas

1821 SW 8th St
View On Map
Naked Lunch

1951 NW 7th Ave

Jackson Soul Food

950 NW 3rd Ave

Popeyes Louisiana Kitchen

1501 NW 20th St

House of Wings

1039 NW 3rd Ave

Morro Castle

2500 NW 7th St

El Atlakat Restaurant

2273 NW 7th St
View On Map
Chop Suey International Restaurant

90 SW 27th Ave

Oriental Restaurant

1642 SW 8th St

Beijing Garden Chinese Restaurant

832 W Flagler St

Far East Cafe

1061 NW 20th St
View On Map
People's Bar-B-Que

360 NW 8th St

Miami Smokers

306 NW 27th Ave

Patio D La Morocha

2175 SW 1st St

Louis Famous Foods

1482 NW 7th Ave

Brother Frazier's Ribs

201 NW 7th St

Peoples BarBQue

360 NW 8th St
View On Map
Rumba Buffet

3045 NW 33rd Ave
View On Map
Burger King

1701 SW 8th St

Burger King

2390 W Flagler St

Burger King

3601 NW 27th Ave

McDonald's

1016 W Flagler St

Burger King

730 NW 36th St

McDonald's

1400 SW 8th St
View On Map
Chong's Chinese Restaurant

1164 W Flagler St

Casa Juancho

2436 SW 8th St

Pekin Restaurant of Miami

3003 NW 7th St

New Canton Chinese Restaurant

1825 SW 8th St

Hing's Chinese Restaurant

2156 NW 7th St

Em's Restaurant

2152 NW 27th Ave
View On Map
Subs On The Run

2801 NW 7th Ave
View On Map
Naked Taco Two

1951 NW 7th Ave

University Restaurant & Patio

1050 NW 14th St

Judy's Cafe

1051 NW 14th St
View On Map
Taco Bell

3855 NW 27th Ave

Domino's Pizza

1105 NW 22nd Ave

Domino's Pizza

1575 SW 8th St
View On Map
The Original Greek Food Truck

697 NW 22nd St

La Dolce Vita Pizza

1683 NW 27th Ave

A Chef's Burger

330 NW 29th St

Frituras Dominica

1260 NW 36th St
View On Map
Au Bon Pain

1500 NW 12th Ave

Modern Garden

422 NW North River Dr

La Maison Chevalier

1388 SW 8th St

Au Bon Pain

1351 NW 12th St

Au Bon Pain

1475 NW 12th Ave

Au Bon Pain

900 NW 17th St
View On Map
Chicken Kitchen of Jackson

1051 NW 14th St
View On Map
Ricon Progresenio Restaurant

1169 NW 36th St

Antigua Guatemala Cafeteria

2741 W Flagler St

Club Tipico Dominicano

1344 NW 36th St

Pinolandia

119 NW 12th Ave

Plaza Seafood Market

3114 NW 17th Ave

Catrachos Restaurant

755 W Flagler St
View On Map
Milly's Restaurant

2742 SW 8th St

GK Bistronomie

218 NW 25th St

Milanos Restaurant

2742 SW 8th St

Carino's Pizza Pasta and Sub's

901 NW 17th St
View On Map
Planet Sushi

26 NW 8th Ave

2B Asian Bistro

1444 SW 8th St

La Plancha at Little Havana

1981 SW 8th St
View On Map
Choice Cafe

2750 NW 3rd Ave
View On Map
Taqueria El Carnal

2601 W Flagler St

Laguna Restaurant

2800 NW 7th Ave

Salsa Fiesta

1050 NW 14th St

Taqueria El Carnal

1128 SW 8th St

Mi Rinconcito Mexicano

1961 SW 8th St
View On Map
La Cueva Taberna

2742 SW 8th St

Casa Roma

2157 W Flagler St

Il Corso Trattoria

3230 NW 11th St

Italy 2015 Express

1883 NW 7th St
View On Map
Rey Pizza

2391 W Flagler St

Montes De Oca Pizzeria Original Pizza Cubana

2865 NW 7th St

Papa John's Pizza

3236 NW 7th St

New York Roma Pizza

1755 NW 7th St

Exupery Burger & Pizza

1782 SW 8th St
View On Map
Conch Town

3637 NW 17th Ave

El Atlacatl

466 SW 17th Ave

La Camaronera Fish Market

1952 W Flagler St

Orgullo Catracho

2300 SW 8th St

Marcelo Restaurant Pescadria

2273 NW 28th St

Salmon & Salmon Restaurant

2907 NW 7th St
View On Map
Dona Paulina

981 SW 8th St

Taverna Las Rosas

2898 NW 7th Ave

El Rincon Bequisqueya

1396 NW 36th St

P Criollo Coffee Shop

2324 NW 7th Ct
View On Map
Sushi Nata

2425 SW 8th St

Sushi and More

1981 SW 8th St

Sushi Tango

2772 SW 8th St
View On Map
Lung Yai Thai Tapas

1731 SW 8th St

Asian Thai Kitchen 2

1981 SW 8th St

Asian Thai Kitchen

1981 SW 8th St
View On Map
Smart Bites to Go

791 NW 20th St

Roots and Freens

1402 NW 23rd St

Jenny's Kitchen

1481 NW North River Dr

Veni Vidi Veggie

753 NW 28th St
View On Map
CBM Parking

3499 NW 25th St

Economy Park & Fly

3258 NW 24th Street Rd

Marlins Park Home Plate Garage

1497 NW 7th St

Miami Parking Authority

1402 NW 7th St

Uptown Parking

1111 SW 8th St

US Parking

701 SW 27th Ave
View On Map
Miami Marlins Metrorail Express Shuttle

NW 16TH Ave

Civic Center Bus Stop

1475 NW 12th Ave

Rosario Bus Cleaning Service

2405 NW 11th St

Metro Coach Lines

2909 NW 7th St

Usmart Connection

217 NW 34th Ave
View On Map
Plaza 15 Corporation

1415 NW 15th Ave

Deb's Nook

1715 SW 1st St
View On Map
Julia Motel

3040 W Flagler St
View On Map
Little Havana Guide

503 SW 9th Ave
View On Map
Show More