Best Time To Visit Miyazaki
Explore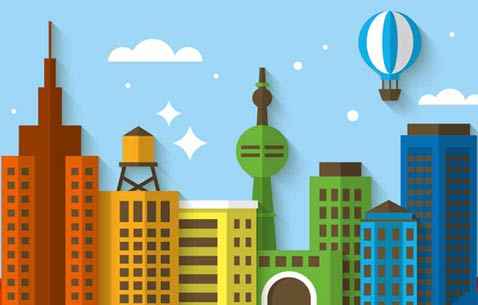 Best Time To Go To Miyazaki
Summer: The summer season around here lasts between July to September. The temperatures are moderately high here during this season.
Winter: The winter season here lasts between December to March. The temperatures go really low during these months.
Spring: This season lasts between April to June. The weather is pleasant around here during this time.
Autumn: The months of October and November witness the subtle fall around here.
Best time to visit Miyazaki would be in the summer months of July to September.
Best time to go to Miyazaki Attractions

: Everyday 9:30 AM - 4:30 PM
: Everyday 9:30 AM - 4:30 PM
: Everyday 9:30 AM - 4:30 PM
: Everyday 9:30 AM - 4:30 PM
: Everyday 9:30 AM - 4:30 PM
: Everyday 9:30 AM - 4:30 PM
: Everyday 9:30 AM - 4:30 PM
: Everyday 9:30 AM - 4:30 PM
: Everyday 9:30 AM - 4:30 PM
: Everyday 9:30 AM - 4:30 PM
: Everyday 9:30 AM - 4:30 PM
: Everyday 9:30 AM - 4:30 PM

: Tuesday, Wednesday, Thursday, Friday, Saturday, Sunday 10:00 AM - 5:30 PM
: Tuesday, Wednesday, Thursday, Friday, Saturday, Sunday 10:00 AM - 5:30 PM
: Tuesday, Wednesday, Thursday, Friday, Saturday, Sunday 10:00 AM - 5:30 PM
: Tuesday, Wednesday, Thursday, Friday, Saturday, Sunday 10:00 AM - 5:30 PM
: Tuesday, Wednesday, Thursday, Friday, Saturday, Sunday 10:00 AM - 5:30 PM
: Tuesday, Wednesday, Thursday, Friday, Saturday, Sunday 10:00 AM - 5:30 PM
: Tuesday, Wednesday, Thursday, Friday, Saturday, Sunday 10:00 AM - 5:30 PM
: Tuesday, Wednesday, Thursday, Friday, Saturday, Sunday 10:00 AM - 5:30 PM
: Tuesday, Wednesday, Thursday, Friday, Saturday, Sunday 10:00 AM - 5:30 PM
: Tuesday, Wednesday, Thursday, Friday, Saturday, Sunday 10:00 AM - 5:30 PM
: Tuesday, Wednesday, Thursday, Friday, Saturday, Sunday 10:00 AM - 5:30 PM
: Tuesday, Wednesday, Thursday, Friday, Saturday, Sunday 10:00 AM - 5:30 PM

: Everyday 8:30 AM - 10:00 PM
: Everyday 8:30 AM - 10:00 PM
: Everyday 8:30 AM - 10:00 PM
: Everyday 8:30 AM - 10:00 PM
: Everyday 8:30 AM - 10:00 PM
: Everyday 8:30 AM - 10:00 PM
: Everyday 8:30 AM - 10:00 PM
: Everyday 8:30 AM - 10:00 PM
: Everyday 8:30 AM - 10:00 PM
: Everyday 8:30 AM - 10:00 PM
: Everyday 8:30 AM - 10:00 PM
: Everyday 8:30 AM - 10:00 PM

: Everyday 9:00 AM - 9:00 PM
: Everyday 9:00 AM - 9:00 PM
: Everyday 9:00 AM - 9:00 PM
: Everyday 9:00 AM - 9:00 PM
: Everyday 9:00 AM - 9:00 PM
: Everyday 9:00 AM - 9:00 PM
: Everyday 9:00 AM - 9:00 PM
: Everyday 9:00 AM - 9:00 PM
: Everyday 9:00 AM - 9:00 PM
: Everyday 9:00 AM - 9:00 PM
: Everyday 9:00 AM - 9:00 PM
: Everyday 9:00 AM - 9:00 PM