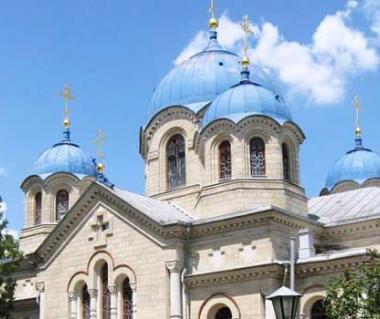 Moldova Overview
Moldova, officially known as the Republic of Moldova, is a small country in the Eastern Europe. Moldova is a landlocked country, having Romania in the southwest and Ukraine east, north and also south. Chisinau is the capital of this beautiful country. Known to the tourists for its unspoiled natural beauties, Moldova has its own unique charm and appeal. According to your Moldova travel guide, here is some basic information that one needs to keep in mind for spending a perfect holiday in this country.
Visa Requirements for Traveling To Moldova
Residents of European countries, such as USA, Japan, Canada, New Zealand and Australia do not require a Moldova visa for entering this country. However, citizens of other countries, such as South Africa, Afghanistan, Algeria, Saudi Arabia etc requires letters of invitation for getting an entry visa to this country. Citizens of the visa-free countries are allowed to stay for 90 days, within a period of 6 months. During the Wine Festival, visa restrictions are loosened a bit.
Ideal Time to Visit Moldova
Summers are mild to extremely hot, winters are snowy and springs are mild in this country. Therefore, considering its temperate and pleasant continental climate, the best time to visit Moldova is of course during the months of April to September. If you want to witness the famous Wine Festival of this country, then October will be the ideal time to visit.
Important Destinations to Cover In Moldova
Often considered as a hidden gem of Eastern Europe, there are plenty of best places to visit in Moldova. From mesmerizing landscapes to beautiful vineyards and Soviet architecture, this country has got them all. The capital city Chisinau, OrheiulVechi, Cricova Winery and Tipova Monastery are some of the major attractions of this country. Among the various things to do in Moldova, exploring the Stanca-Jeloboc forest, visiting the famous vineyards and wondering at the oldest towns of this country are the most preferred.
Transport Options Available In Moldova
Hiring cars or relying on the public transportation is the best option for traveling around in Moldova, thus solving your queries regarding how to reach Moldova tourist destinations. Walking around in the country can also be an alternative to hiring cars. Buses and trolleybuses are the most efficient and cheapest option for getting around the country. Taxis are easily found for an affordable price. There's also a regular minibus service in Moldova.
Lodging and Restaurants in Moldova
From modern luxury hotels to different rentals, budget-friendly lodges and hotels are there in Moldova. The Radisson BluLeogrand Hotel, Club Royal Park Hotel, and Hotel Chisinau are some of the top hotels in the country. The Mamaliga is the most popular Moldovan cuisine, apart from the delicious stews and meat items. La Placinte and Propaganda are two of the famous restaurants here.
Situated between Ukraine and Romania, the small country of Moldova is gaining prominence among the tourists due to its magnificent countrysides and abundance of natural beauty. A visit to Moldova can really turn out to be something that you'll cherish throughout your life.
Searching for something specific?