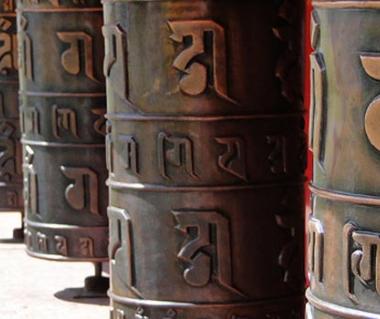 Mongolia Trip Planner
Plan your customized trip plan for Mongolia. Choose from Top Toursim cities and tourist attarctions of Mongolia using trip planner.
Mongolia Overview
Mongolia is a landlocked country which is located between china and Russia and slightly larger than Alaska. Mongolia travel guide is an alluring and precise sketch to the people who want to visit this exotic place. Mongolia is known for its vast expanses and nomadic culture. Ulaanbaatar is the capital and largest city of Mongolia. Khalkha Mongol is the main language here and spoken by 90% of people. Turkic, Russians are some other language which is spoken here as well.
Visa Procedures for Mongolia
Citizens of Brazil, US, Canada, Singapore can enter Mongolia without visa. Visa free staying varies from 90 days to 14 days depending upon from which country you are coming. Foreign nationals who are not entitled to visa-free entry can have 30 day tourist visa. Longer staying visas are also available but it requires invitation letter from a Mongolian company or individual. It is suggested to visit nearest Mongolia embassy for detailed information regarding Mongolia visa.
Optimal Time of Visiting
In Mongolia on an average 250 sunny days can be seen throughout the year, so it is nicknamed as the "land of blue skies". In summer temperature touches 40∘C and in winter temperature drops down to -40∘C. so, the best time to visit Mongolia starts from May and lasts till the month of august. In month of July Naadam, the most famous festival of Mongolia is celebrated. If you want to avoid crowd of tourists and enjoy culture of Mongolia then best time to visit Mongolia is September.
Finest Destination to Visit in Mongolia
Mongolia is always ready to carter its visitors with its beautiful scenic beauty, tradition and suitable climate. The rugged landscape of least densely populated country is a perfect spot for adventure lovers. If you are making the list of best places to visit in Mongolia before coming here then the spots that can be enlisted is Gobi desert, Khuvsgul Lake, Terelj national park, etc. Gobi desert is the most unusual desert landscape which will certainly lure any traveler. Khuvsgul Lake is the dark blue pearl of Mongolia is a worth site to visit.
Method of Transportation
Mongolia is a well connected country where you can reach by any means of transportation, and this might clear out the question of how to reach Mongolia with ease. There are four main borders crossing open to the foreigners. Three out of this lies on the Russian border and Altanbulag is the main one. The remaining border is on the border of china. For local travel and sightseeing public buses and private cars is there which will provide good service.
Scope of Having Meal and Roof on Head
The main diet in Mongolia is mutton or sheep. Vegetables and fruits are scarce commodities here. Legal age of buying alcoholic beverage is 18 in Mongolia. National drink is called Airag. Western style commodities are available here within a reasonable price. There are many hotels that vary from 3 to 4 stars.
Mongolia is a mixed bag of culture and adventure. Cross country skiing, Camping are the main things to do in Mongolia. For its scenic beauty and traditional beauty, Mongolia is a temptating spot to visit.
Searching for something specific?