Moscow Zoo
Tours near Moscow Zoo
Tours for Moscow Zoo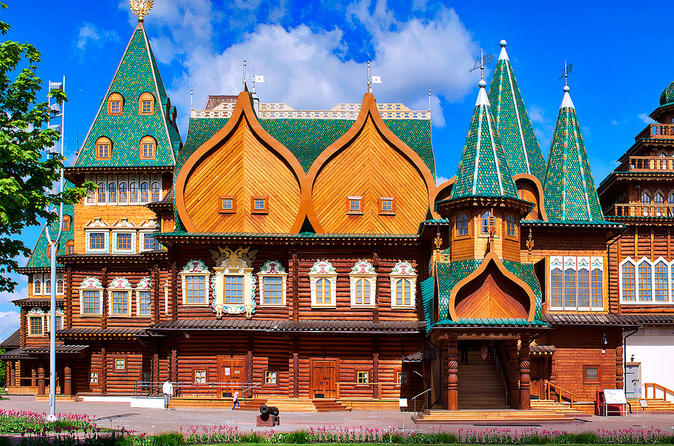 Book Now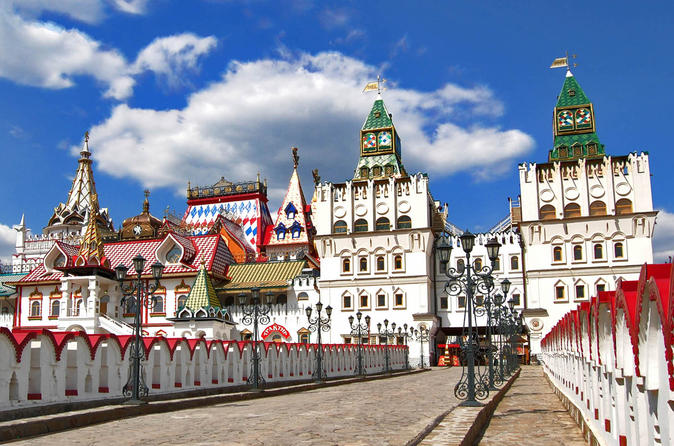 Book Now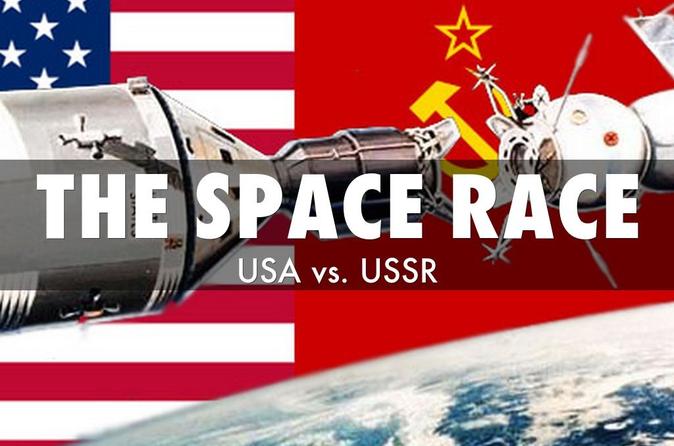 Book Now
Show More
Book Now
Book Now
Book Now
Show More
About Moscow Zoo, Moscow
The Moscow Zoo (Russian: Московский зоопарк) is a 21.5-hectare (53-acre) zoo founded in 1864 by professor-biologists, K.F. Rulje, S.A. Usov and A.P. Bogdanov, from the Moscow State University. In 1919, the zoo was nationalized. In 1922, the ownership was transferred to the city of Moscow and has remained under Moscow's control ever since. The zoo had an area of 10 hectares (25 acres) when it first opened, with 286 animals. In 1926, the zoo was expanded to adjacent lands, increasing the area to 18 hectares (44 acres). The zoo's original buildings were wooden, built in the old Russian style with intricate wood trims. In 1990, the zoo was renovated. Notable additions include a new main entrance in the shape of a large rock castle, and a footbridge that connected the old (1864) and new (1926) properties of the zoo. Prior to construction of the footbridge, the zoo operated as two 'separate zoos' because the Bolshaya Gruzinskaya Street divides the properties. In addition, the zoo was expanded once more. New exhibits were opened including a sea aquarium, an aviary, a creatures of the night exhibit, a sea lion exhibit and a section aimed at children. Waterfalls and streams were added throughout to give the zoo a more natural feeling. The Moscow zoo has over 6500 animals representing about 1000 species and covers an area of about 21.5 hectares (53 acres)The zoo studies animal's behavior, feeding and reproduction, and breeds rare endangered species. Some of the species at the zoo are: * Marsupial (Marsupialia) * Didelphimorphia (Didelphidae) * Dasyuromorphia (Dasyuridae) * Macropod (Macropodidae) * Insectivora (Insectivora) * Erinaceidae (Erinaceidae) * Elephant shrew (Macroscelididae) * Treeshrew (Tupaiidae) * Bat (Chiroptera) * Megabat (Pteropodidae) * Primate (Primates) * Lemuridae (Lemuridae) * Lorisidae (Lorisidae) * Cebidae (Cebidae) * (Callithricidae) * Old World monkey (Cercopithecidae) * Hominid (Pongidae) * Xenarthra (Edentata) * Sloth (Bradypodidae) * Armadillo (Dasypodidae) * Lagomorpha (Lagomorpha) * Leporidae (Leporidae) * Rodent (Rodentia) * Carnivora (Carnivora) * Bear (Ursidae) * Brown bear (Ursus arctos) * Pinniped (Pinnipedia) * Cetacean (Cetacea) * Bottlenose dolphin (Tursiops truncates) * Proboscidea (Proboscidea) * Elephant (Elephantidae) * Odd-toed ungulate (Perissodactyla) * Equidae (Equidae) * Even-toed ungulate (Artiodactyla) * Suidae (Suidae) * Camelid (Camelidae) * Deer (Cervidae) * Giraffidae (Giraffidae) * Bovid (Bovidae)
Wikipedia
Overview of Moscow Zoo
Home to Moscow Zoo is the city of Moscow in the country of Russia. Moscow Zoo is easily missed on a visit to Moscow.
Moscow Zoo is not a popular tourist spot and visitors exploring prime attractions like Kremlin, Red Square, Assumption Cathedral, St Basils Cathedral and Moscow Church Of Christ. For more popular attractions visit things to do in Moscow.
Insider tips and expert guides will make sure you enjoy the city to its fullest. You can do so by booking any of the Moscow tours.
More about Moscow
Try the best Moscow trip planner to visit this Moscow Zoo as well as many others.
Book perfect hotels in Moscow like Seven Hills Lubyanka, Troyka Hotel Moscow and People Red Square Hotel.
Chalk out the best way to discover the city with Moscow vacation packages. Check out various modes for how to reach Moscow.
Address: Bolshaya Gruzinskaya Street, 1, Moskva, Russia, 123242
Timings: 10:00 am - 07:00 pm Details
Added 99 times in trip plans
Park, Zoo
Try TripHobo Trip Planner
Book Moscow Zoo Tickets And Tours
Share your experience - Rate Moscow Zoo, Moscow
It's a good way to escape city for a bit, if you can't go out of town. Though going in the noon of a hot weekend was bad idea, because it was crowded, obviously, and because many animals were hiding in the shadows or sleeping away. Also map was kind of useless. And, to be completely honest, visiting zoo seems like a good idea in theory, but once you go there and see all these beautiful animals locked and kind of lonely, it is also sad. Otherwise, it was all good, convenient territory, lots of places to eat, benches along the walks etc.

Read more

Great zoo! We have small kids so the fact that inside the zoo you can access anything with a stroller, that's a huge plus! The animals are so close! You really have to exercise caution. But they are so beautiful and cool to see you close! The facility is nice and themed. It's taken very good care of. The restrooms are plentiful and clean. This is a great spot to visit for anyone coming to Moscow for a few days, or if you simply love animals!

A great zoo. To make it a 5-star experience, they need to add more convenience features. For example, the petting zoo feed is sold without plastic bags or cups...

The animals were not energetic. They were depressed. The wolves were too skinny as if no one feeds them properly. The penguin were fun. Overall, it is a Must-see

The place to spend a whole day in. A great area with a lot of interesting and rare animals. Places to rest and have a bite or two available.
Read all reviews