Schastye
Tours near Schastye
Tours for Schastye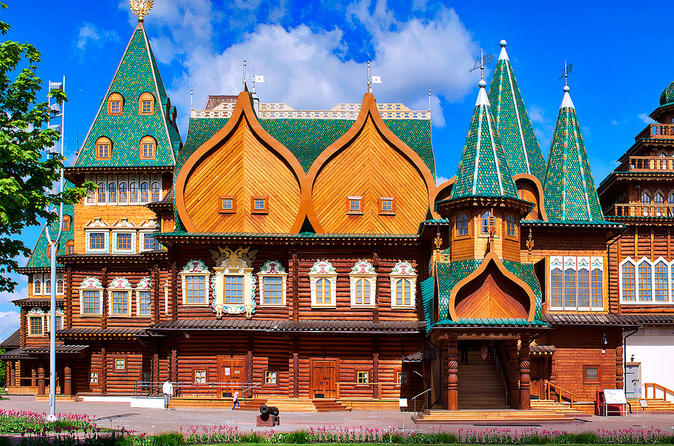 Book Now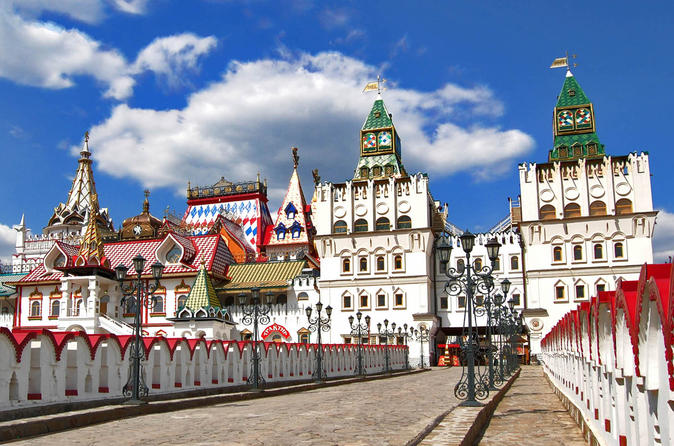 Book Now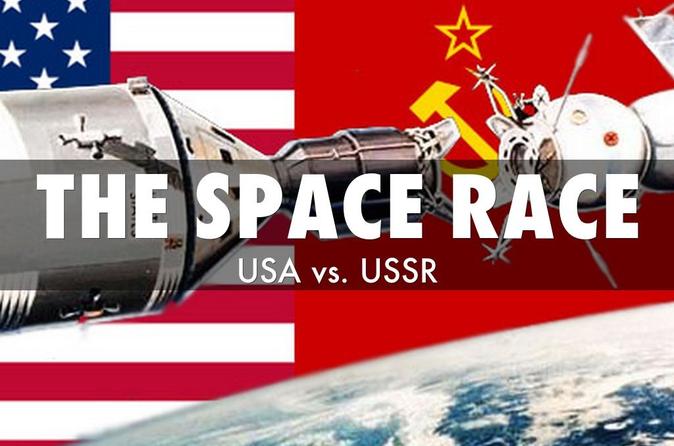 Book Now
Show More
Book Now
Book Now
Book Now
Show More
About Schastye, Moscow
This page is about the Soviet film. For the French film, see Le Bonheur (1934 film). Happiness (Russian: Счастье, translit. Schastye) is a 1935 silent satirical slapstick (or rather lubok) comedy set in the Russian Empire before the October Revolution and in the Soviet Union at the time of the collectivization. Medvedkin's original title was The Snatchers or The Possessors (Стяжатели). The original print featured an experimental color sequence illustrating a poor peasant's dreams of becoming a king. It was the first color production of the Mosfilm studio. According to Medvedkin, "At that time the peasant could not dream of anything multicoloured of beautiful. His dream was limited, and in that the technology helped". The sequence was discarded on account of its poor technical quality and is apparently lost. Unnoticed on its release, Happiness became well known in the 1960s among film scholars. It was especially championed by Chris Marker who included some excerpts from Happiness in his 1992 documentary The Last Bolshevik.
Wikipedia
Overview of Schastye
Schastye is a place in Moscow in the country of Russia. Missed by most of the visitors, Schastye is unique in its own way.
Home to bountiful attractions like Kremlin, Red Square, Assumption Cathedral, St Basils Cathedral and Moscow Church Of Christ, there are many things to do in Moscow that you can explore on your visit.
Moscow tours ideally do not include a visit to Schastye.
More about Moscow
Make your visit suitable to your interest, use Moscow trip planner for personalization.
You won't miss your home when in Moscow, hotels in Moscow like Seven Hills Lubyanka, Troyka Hotel Moscow and People Red Square Hotel offer some of the best places to stay in the city.
If you want to add the visit to Schastye in your trip, you can choose from the variety of Moscow vacation packages that can be designed to suit your preferences. These packages also cover your major concern of how to reach Moscow.
Address: Chistoprudny Blvd, 16, Moskva, Moskovskaya oblast', Russia, 101000
Added 104 times in trip plans
Try TripHobo Trip Planner
Book Schastye Tickets And Tours
Share your experience - Rate Schastye, Moscow
Lovely place! been here lots of times with my tourists and family. Every day getting only better. One note: please make your pancakes all day available, not only mornings Thank you!

Сегодня с женой посетили это чудесное место. Раньше не писал специально отзывов, все грозился написать, а тут пришли домой и специально сел за это дело! В целом я бы сказал так - душевно, чисто, и только для двоих (М + Ж). Да, оно заслуживает метку "для свиданий". Порадовал интерьер, все как бы нежностью отдает, не понравилось что в угловых столиках к сиденью (а оно представлено креслом) не так просто пролезть. Публика разная, в основном культурная обеспеченность столицы. Наше меню: Чай Счастье (с незабываемым послевкусием), Чизкейк, Мне принесли что-то в банке закрытой, а когда ее открыли - оттуда пошел древесный дым (это был десерт), на последней странице есть Счастливая почта - отправили прямо из кафе 2 фирменных открытки по России в красивых конвертах итог - 990 рублей, при это из-за сола вышли сытыми. К тому же здесь отменная выпечка и сервировка блюд (дорого и приятно). Официанты....не спешливы, но и наш стол всегда был чист и грязная посуда не застаивалась. Отдельное спасибо хозяевам за туалет....в нем очень уютно, СВЕЖО, светло и чисто! Алкоголь стоит заоблачные цены. Заказали столик на 14 февраля. Всем романтическим парам советуем!

Read more

Очень приятное место. Интерьер "вводит" в зефирно- ванильное состояние, свечки, ангелочки создают романтичную атмосферу. Спокойная музыка, доброжелательные официанты. В общем все располагает к приятному времепрепровождению и ненавязчивому общению.

Read more

1. Атмосфера: Cuteness overload. Радует, что зал для некурящих больше зала для курящих. 2. Публика: в будний день вечером сплошные девушки. МНОГО красивых, модненьких, щебечущих девушек. Был замечен 1 мужчина в углу...с девушками. 3. Кухня: неплохо. Помимо вечных московских салатов цезарь и чизкейков встречаются интересные сочетания. Судя по меню сюда надо ходить на завтрак, а лучше на бранч, эдак часа в 4 дня (завтраки по выходным до 18:00). 4. Обслуживание: ненавязчивое. Ну совсем ненавязчивое. Все официанты -мальчики, видимо это то ли причина то ли следствие пунктов 1 и 2 (см. выше). Итог: Модненько, светло, вкусно (если знать что выбрать), достаточно дорого, но всё же -это очень по-московски, ну Вы знаете о чем я. Девочкам понравилось :) В питерском "Тепло" гораздо приятнее.

Read more

Заявленная парковка это два места и то на дороге. Из еды ничего нового нет,все как и везде цезарь,паста,греческий. Интересное меню для детей.
Read all reviews