Best Time To Visit Mount Isa
Explore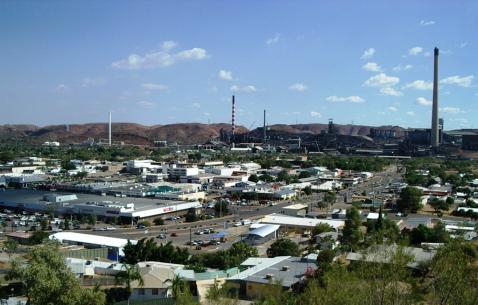 Accommodations with

See All
Best Time To Go To Mount Isa
Mt. Isa's climate can be described at tropical-continental, with three seasons; a mild season with low humidity (May to August), a hot season with low humidity (September to December), and a hot, humid season (January to April). Temperatures can get HOT, and rainfall varies from year to year. December to March sees thunderstorms, and occasionally cyclones, that can cause flooding on the river.
Mt. Isa gets very busy during the Rodeo in August, so if you are not attending this event it would be better to visit at another time.
Explore the best travel planner for your visit to Mount Isa and create a flawless plan in few simple steps!
Best time to go to Mount Isa Attractions

: Everyday 24 Hrs
: Everyday 24 Hrs
: Everyday 24 Hrs
: Everyday 24 Hrs
: Everyday 24 Hrs
: Everyday 24 Hrs
: Everyday 24 Hrs
: Everyday 24 Hrs
: Everyday 24 Hrs
: Everyday 24 Hrs
: Everyday 24 Hrs
: Everyday 24 Hrs

: Everyday 24 Hrs
: Everyday 24 Hrs
: Everyday 24 Hrs
: Everyday 24 Hrs
: Everyday 24 Hrs
: Everyday 24 Hrs
: Everyday 24 Hrs
: Everyday 24 Hrs
: Everyday 24 Hrs
: Everyday 24 Hrs
: Everyday 24 Hrs
: Everyday 24 Hrs

: Everyday 24 Hrs
: Everyday 24 Hrs
: Everyday 24 Hrs
: Everyday 24 Hrs
: Everyday 24 Hrs
: Everyday 24 Hrs
: Everyday 24 Hrs
: Everyday 24 Hrs
: Everyday 24 Hrs
: Everyday 24 Hrs
: Everyday 24 Hrs
: Everyday 24 Hrs

: Everyday 24 Hrs
: Everyday 24 Hrs
: Everyday 24 Hrs
: Everyday 24 Hrs
: Everyday 24 Hrs
: Everyday 24 Hrs
: Everyday 24 Hrs
: Everyday 24 Hrs
: Everyday 24 Hrs
: Everyday 24 Hrs
: Everyday 24 Hrs
: Everyday 24 Hrs

: Everyday 24 Hrs
: Everyday 24 Hrs
: Everyday 24 Hrs
: Everyday 24 Hrs
: Everyday 24 Hrs
: Everyday 24 Hrs
: Everyday 24 Hrs
: Everyday 24 Hrs
: Everyday 24 Hrs
: Everyday 24 Hrs
: Everyday 24 Hrs
: Everyday 24 Hrs

: Everyday 24 Hrs
: Everyday 24 Hrs
: Everyday 24 Hrs
: Everyday 24 Hrs
: Everyday 24 Hrs
: Everyday 24 Hrs
: Everyday 24 Hrs
: Everyday 24 Hrs
: Everyday 24 Hrs
: Everyday 24 Hrs
: Everyday 24 Hrs
: Everyday 24 Hrs

: Monday to Friday 8:30 AM - 5:30 PM
: Monday to Friday 8:30 AM - 5:30 PM
: Monday to Friday 8:30 AM - 5:30 PM
: Monday to Friday 8:30 AM - 5:30 PM
: Monday to Friday 8:30 AM - 5:30 PM
: Monday to Friday 8:30 AM - 5:30 PM
: Monday to Friday 8:30 AM - 5:30 PM
: Monday to Friday 8:30 AM - 5:30 PM
: Monday to Friday 8:30 AM - 5:30 PM
: Monday to Friday 8:30 AM - 5:30 PM
: Monday to Friday 8:30 AM - 5:30 PM
: Monday to Friday 8:30 AM - 5:30 PM

: Everyday 8:30 AM - 5:00 PM
: Everyday 8:30 AM - 5:00 PM
: Everyday 8:30 AM - 5:00 PM
: Everyday 8:30 AM - 5:00 PM
: Everyday 8:30 AM - 5:00 PM
: Everyday 8:30 AM - 5:00 PM
: Everyday 8:30 AM - 5:00 PM
: Everyday 8:30 AM - 5:00 PM
: Everyday 8:30 AM - 5:00 PM
: Everyday 8:30 AM - 5:00 PM
: Everyday 8:30 AM - 5:00 PM
: Everyday 8:30 AM - 5:00 PM