Best Time To Visit Nadi
Explore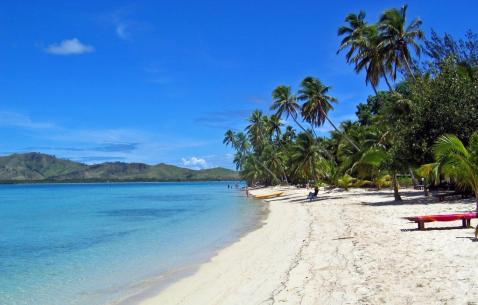 Accommodations with

See All
Best Time To Go To Nadi
Climate of Nadi is always hot and humid. It faces light to strong rains almost all year round.
Heavy rains affect Nadi during the months of January, February, March, April, October, November and December.
The best time to visit Nadi is in the months of April to September.
Explore the best travel planner for your visit to Nadi and create a flawless plan in few simple steps!
Best time to go to Nadi Attractions

: Everyday 9:00 AM - 6:00 PM
: Everyday 9:00 AM - 6:00 PM
: Everyday 9:00 AM - 6:00 PM
: Everyday 9:00 AM - 6:00 PM
: Everyday 9:00 AM - 6:00 PM
: Everyday 9:00 AM - 6:00 PM
: Everyday 9:00 AM - 6:00 PM
: Everyday 9:00 AM - 6:00 PM
: Everyday 9:00 AM - 6:00 PM
: Everyday 9:00 AM - 6:00 PM
: Everyday 9:00 AM - 6:00 PM
: Everyday 9:00 AM - 6:00 PM

: Everyday 5:30 AM - 6:00 PM
: Everyday 5:30 AM - 6:00 PM
: Everyday 5:30 AM - 6:00 PM
: Everyday 5:30 AM - 6:00 PM
: Everyday 5:30 AM - 6:00 PM
: Everyday 5:30 AM - 6:00 PM
: Everyday 5:30 AM - 6:00 PM
: Everyday 5:30 AM - 6:00 PM
: Everyday 5:30 AM - 6:00 PM
: Everyday 5:30 AM - 6:00 PM
: Everyday 5:30 AM - 6:00 PM
: Everyday 5:30 AM - 6:00 PM

: Everyday 8:00 AM - 3:00 PM
: Everyday 8:00 AM - 3:00 PM
: Everyday 8:00 AM - 3:00 PM
: Everyday 8:00 AM - 3:00 PM
: Everyday 8:00 AM - 3:00 PM
: Everyday 8:00 AM - 3:00 PM
: Everyday 8:00 AM - 3:00 PM
: Everyday 8:00 AM - 3:00 PM
: Everyday 8:00 AM - 3:00 PM
: Everyday 8:00 AM - 3:00 PM
: Everyday 8:00 AM - 3:00 PM
: Everyday 8:00 AM - 3:00 PM

: Everyday 9:00 AM - 5:00 PM
: Everyday 9:00 AM - 5:00 PM
: Everyday 9:00 AM - 5:00 PM
: Everyday 9:00 AM - 5:00 PM
: Everyday 9:00 AM - 5:00 PM
: Everyday 9:00 AM - 5:00 PM
: Everyday 9:00 AM - 5:00 PM
: Everyday 9:00 AM - 5:00 PM
: Everyday 9:00 AM - 5:00 PM
: Everyday 9:00 AM - 5:00 PM
: Everyday 9:00 AM - 5:00 PM
: Everyday 9:00 AM - 5:00 PM

: Everyday 8:00 PM - 11:59 PM
: Everyday 8:00 PM - 11:59 PM
: Everyday 8:00 PM - 11:59 PM
: Everyday 8:00 PM - 11:59 PM
: Everyday 8:00 PM - 11:59 PM
: Everyday 8:00 PM - 11:59 PM
: Everyday 8:00 PM - 11:59 PM
: Everyday 8:00 PM - 11:59 PM
: Everyday 8:00 PM - 11:59 PM
: Everyday 8:00 PM - 11:59 PM
: Everyday 8:00 PM - 11:59 PM
: Everyday 8:00 PM - 11:59 PM

: Everyday 9:00 AM - 8:00 PM
: Everyday 9:00 AM - 8:00 PM
: Everyday 9:00 AM - 8:00 PM
: Everyday 9:00 AM - 8:00 PM
: Everyday 9:00 AM - 8:00 PM
: Everyday 9:00 AM - 8:00 PM
: Everyday 9:00 AM - 8:00 PM
: Everyday 9:00 AM - 8:00 PM
: Everyday 9:00 AM - 8:00 PM
: Everyday 9:00 AM - 8:00 PM
: Everyday 9:00 AM - 8:00 PM
: Everyday 9:00 AM - 8:00 PM

: Everyday 9:00 AM - 1:00 PM
: Everyday 9:00 AM - 1:00 PM
: Everyday 9:00 AM - 1:00 PM
: Everyday 9:00 AM - 1:00 PM
: Everyday 9:00 AM - 1:00 PM
: Everyday 9:00 AM - 1:00 PM
: Everyday 9:00 AM - 1:00 PM
: Everyday 9:00 AM - 1:00 PM
: Everyday 9:00 AM - 1:00 PM
: Everyday 9:00 AM - 1:00 PM
: Everyday 9:00 AM - 1:00 PM
: Everyday 9:00 AM - 1:00 PM

: Everyday 8:00 AM - 4:00 PM
: Everyday 8:00 AM - 4:00 PM
: Everyday 8:00 AM - 4:00 PM
: Everyday 8:00 AM - 4:00 PM
: Everyday 8:00 AM - 4:00 PM
: Everyday 8:00 AM - 4:00 PM
: Everyday 8:00 AM - 4:00 PM
: Everyday 8:00 AM - 4:00 PM
: Everyday 8:00 AM - 4:00 PM
: Everyday 8:00 AM - 4:00 PM
: Everyday 8:00 AM - 4:00 PM
: Everyday 8:00 AM - 4:00 PM

: Everyday 9:00 AM - 7:00 PM
: Everyday 9:00 AM - 7:00 PM
: Everyday 9:00 AM - 7:00 PM
: Everyday 9:00 AM - 7:00 PM
: Everyday 9:00 AM - 7:00 PM
: Everyday 9:00 AM - 7:00 PM
: Everyday 9:00 AM - 7:00 PM
: Everyday 9:00 AM - 7:00 PM
: Everyday 9:00 AM - 7:00 PM
: Everyday 9:00 AM - 7:00 PM
: Everyday 9:00 AM - 7:00 PM
: Everyday 9:00 AM - 7:00 PM

: Everyday 10:00 AM - 5:00 PM
: Everyday 10:00 AM - 5:00 PM
: Everyday 10:00 AM - 5:00 PM
: Everyday 10:00 AM - 5:00 PM
: Everyday 10:00 AM - 5:00 PM
: Everyday 10:00 AM - 5:00 PM
: Everyday 10:00 AM - 5:00 PM
: Everyday 10:00 AM - 5:00 PM
: Everyday 10:00 AM - 5:00 PM
: Everyday 10:00 AM - 5:00 PM
: Everyday 10:00 AM - 5:00 PM
: Everyday 10:00 AM - 5:00 PM

: Everyday 9:00 AM - 2:00 PM
: Everyday 9:00 AM - 2:00 PM
: Everyday 9:00 AM - 2:00 PM
: Everyday 9:00 AM - 2:00 PM
: Everyday 9:00 AM - 2:00 PM
: Everyday 9:00 AM - 2:00 PM
: Everyday 9:00 AM - 2:00 PM
: Everyday 9:00 AM - 2:00 PM
: Everyday 9:00 AM - 2:00 PM
: Everyday 9:00 AM - 2:00 PM
: Everyday 9:00 AM - 2:00 PM
: Everyday 9:00 AM - 2:00 PM

: Everyday 00:1 AM - :00 AM
: Everyday 00:1 AM - :00 AM
: Everyday 00:1 AM - :00 AM
: Everyday 00:1 AM - :00 AM
: Everyday 00:1 AM - :00 AM
: Everyday 00:1 AM - :00 AM
: Everyday 00:1 AM - :00 AM
: Everyday 00:1 AM - :00 AM
: Everyday 00:1 AM - :00 AM
: Everyday 00:1 AM - :00 AM
: Everyday 00:1 AM - :00 AM
: Everyday 00:1 AM - :00 AM

: Everyday 6:00 AM - 11:59 PM
: Everyday 6:00 AM - 11:59 PM
: Everyday 6:00 AM - 11:59 PM
: Everyday 6:00 AM - 11:59 PM
: Everyday 6:00 AM - 11:59 PM
: Everyday 6:00 AM - 11:59 PM
: Everyday 6:00 AM - 11:59 PM
: Everyday 6:00 AM - 11:59 PM
: Everyday 6:00 AM - 11:59 PM
: Everyday 6:00 AM - 11:59 PM
: Everyday 6:00 AM - 11:59 PM
: Everyday 6:00 AM - 11:59 PM

: Everyday 7:00 AM - 10:30 PM
: Everyday 7:00 AM - 10:30 PM
: Everyday 7:00 AM - 10:30 PM
: Everyday 7:00 AM - 10:30 PM
: Everyday 7:00 AM - 10:30 PM
: Everyday 7:00 AM - 10:30 PM
: Everyday 7:00 AM - 10:30 PM
: Everyday 7:00 AM - 10:30 PM
: Everyday 7:00 AM - 10:30 PM
: Everyday 7:00 AM - 10:30 PM
: Everyday 7:00 AM - 10:30 PM
: Everyday 7:00 AM - 10:30 PM

: Everyday 24 Hrs
: Everyday 24 Hrs
: Everyday 24 Hrs
: Everyday 24 Hrs
: Everyday 24 Hrs
: Everyday 24 Hrs
: Everyday 24 Hrs
: Everyday 24 Hrs
: Everyday 24 Hrs
: Everyday 24 Hrs
: Everyday 24 Hrs
: Everyday 24 Hrs

: Everyday 8:00 AM - 5:00 PM
: Everyday 8:00 AM - 5:00 PM
: Everyday 8:00 AM - 5:00 PM
: Everyday 8:00 AM - 5:00 PM
: Everyday 8:00 AM - 5:00 PM
: Everyday 8:00 AM - 5:00 PM
: Everyday 8:00 AM - 5:00 PM
: Everyday 8:00 AM - 5:00 PM
: Everyday 8:00 AM - 5:00 PM
: Everyday 8:00 AM - 5:00 PM
: Everyday 8:00 AM - 5:00 PM
: Everyday 8:00 AM - 5:00 PM

: Everyday 24 Hrs
: Everyday 24 Hrs
: Everyday 24 Hrs
: Everyday 24 Hrs
: Everyday 24 Hrs
: Everyday 24 Hrs
: Everyday 24 Hrs
: Everyday 24 Hrs
: Everyday 24 Hrs
: Everyday 24 Hrs
: Everyday 24 Hrs
: Everyday 24 Hrs

: Everyday 24 Hrs
: Everyday 24 Hrs
: Everyday 24 Hrs
: Everyday 24 Hrs
: Everyday 24 Hrs
: Everyday 24 Hrs
: Everyday 24 Hrs
: Everyday 24 Hrs
: Everyday 24 Hrs
: Everyday 24 Hrs
: Everyday 24 Hrs
: Everyday 24 Hrs