Best Time To Visit Nagaoka
Explore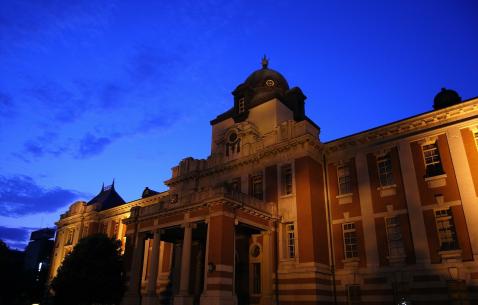 Best Time To Go To Nagaoka
There is no particular event that sets Nagaoka apart at any time of the year. Like the rest of the country, the city is prettiest during cherry blossom season in springtime. It is not a tourist's city, so there are no are no peak seasons as such. Still, the best season to visit is spring. Winter is definitely off season; everything is closed.
Spring (March - May): Temperatures shoot up sharply through this period from daytime highs of 8 degree Celsius in March to 21 degree Celsius in May.
Summer (June - August): The weather begins to get stifling and humid in August, with daily highs of 26 degree Celsius in July and August.
Autumn (September - November): The heat dies down almost immediately in September, and November can be downright chilly at lows of 5 degree Celsius in the night.
Winter (December - February): Despite heavy snows, it doesn't get much colder than a couple of degrees below zero.
Best time to go to Nagaoka Attractions

: Tuesday to Sunday 10:00 AM - 1:00 PM
: Tuesday to Sunday 10:00 AM - 1:00 PM
: Tuesday to Sunday 10:00 AM - 1:00 PM
: Everyday 10:00 AM - 1:00 PM
: Everyday 10:00 AM - 1:00 PM
: Everyday 10:00 AM - 1:00 PM
: Everyday 10:00 AM - 1:00 PM
: Everyday 10:00 AM - 1:00 PM
: Everyday 10:00 AM - 1:00 PM
: Everyday 10:00 AM - 1:00 PM
: Everyday 10:00 AM - 1:00 PM
: Everyday 10:00 AM - 1:00 PM

: Everyday 10:00 AM - 3:00 PM
: Everyday 10:00 AM - 3:00 PM
: Everyday 10:00 AM - 3:00 PM
: Everyday 10:00 AM - 3:00 PM
: Everyday 10:00 AM - 3:00 PM
: Everyday 10:00 AM - 3:00 PM
: Everyday 10:00 AM - 3:00 PM
: Everyday 10:00 AM - 3:00 PM
: Everyday 10:00 AM - 3:00 PM
: Everyday 10:00 AM - 3:00 PM
: Everyday 10:00 AM - 3:00 PM
: Everyday 10:00 AM - 3:00 PM

: Everyday 10:00 AM - 4:00 PM
: Everyday 10:00 AM - 4:00 PM
: Everyday 10:00 AM - 4:00 PM
: Everyday 10:00 AM - 4:00 PM
: Everyday 10:00 AM - 4:00 PM
: Everyday 10:00 AM - 4:00 PM
: Everyday 10:00 AM - 4:00 PM
: Everyday 10:00 AM - 4:00 PM
: Everyday 10:00 AM - 4:00 PM
: Everyday 10:00 AM - 4:00 PM
: Everyday 10:00 AM - 4:00 PM
: Everyday 10:00 AM - 4:00 PM

: Everyday 9:00 AM - 2:00 PM
: Everyday 9:00 AM - 2:00 PM
: Everyday 9:00 AM - 2:00 PM
: Everyday 9:00 AM - 2:00 PM
: Everyday 9:00 AM - 2:00 PM
: Everyday 9:00 AM - 2:00 PM
: Everyday 9:00 AM - 2:00 PM
: Everyday 9:00 AM - 2:00 PM
: Everyday 9:00 AM - 2:00 PM
: Everyday 9:00 AM - 2:00 PM
: Everyday 9:00 AM - 2:00 PM
: Everyday 9:00 AM - 2:00 PM

: Tuesday to Sunday 9:00 AM - 3:00 PM
: Tuesday to Sunday 9:00 AM - 3:00 PM
: Tuesday to Sunday 9:00 AM - 3:00 PM
: Tuesday to Sunday 9:00 AM - 3:00 PM
: Tuesday to Sunday 9:00 AM - 3:00 PM
: Tuesday to Sunday 9:00 AM - 3:00 PM
: Tuesday to Sunday 9:00 AM - 3:00 PM
: Tuesday to Sunday 9:00 AM - 3:00 PM
: Tuesday to Sunday 9:00 AM - 3:00 PM
: Tuesday to Sunday 9:00 AM - 3:00 PM
: Tuesday to Sunday 9:00 AM - 3:00 PM
: Tuesday to Sunday 9:00 AM - 3:00 PM

: Everyday 9:00 AM - 5:00 PM
: Everyday 9:00 AM - 5:00 PM
: Everyday 9:00 AM - 5:00 PM
: Everyday 9:00 AM - 5:00 PM
: Everyday 9:00 AM - 5:00 PM
: Everyday 9:00 AM - 5:00 PM
: Everyday 9:00 AM - 5:00 PM
: Everyday 9:00 AM - 5:00 PM
: Everyday 9:00 AM - 5:00 PM
: Everyday 9:00 AM - 5:00 PM
: Everyday 9:00 AM - 5:00 PM
: Everyday 9:00 AM - 5:00 PM

: Tuesday to Sunday 9:00 AM - 5:00 PM
: Tuesday to Sunday 9:00 AM - 5:00 PM
: Tuesday to Sunday 9:00 AM - 5:00 PM
: Tuesday to Sunday 9:00 AM - 5:00 PM
: Tuesday to Sunday 9:00 AM - 5:00 PM
: Tuesday to Sunday 9:00 AM - 5:00 PM
: Everyday 9:00 AM - 5:00 PM
: Everyday 9:00 AM - 5:00 PM
: Tuesday to Sunday 9:00 AM - 5:00 PM
: Tuesday to Sunday 9:00 AM - 5:00 PM
: Tuesday to Sunday 9:00 AM - 5:00 PM
: Tuesday to Sunday 9:00 AM - 5:00 PM

: Everyday 10:00 AM - 3:00 PM
: Everyday 10:00 AM - 3:00 PM
: Everyday 10:00 AM - 3:00 PM
: Everyday 10:00 AM - 3:00 PM
: Everyday 10:00 AM - 3:00 PM
: Everyday 10:00 AM - 3:00 PM
: Everyday 10:00 AM - 3:00 PM
: Everyday 10:00 AM - 3:00 PM
: Everyday 10:00 AM - 3:00 PM
: Everyday 10:00 AM - 3:00 PM
: Everyday 10:00 AM - 3:00 PM
: Everyday 10:00 AM - 3:00 PM

: Everyday 10:00 AM - 3:00 PM
: Everyday 10:00 AM - 3:00 PM
: Everyday 10:00 AM - 3:00 PM
: Everyday 10:00 AM - 3:00 PM
: Everyday 10:00 AM - 3:00 PM
: Everyday 10:00 AM - 3:00 PM
: Everyday 10:00 AM - 3:00 PM
: Everyday 10:00 AM - 3:00 PM
: Everyday 10:00 AM - 3:00 PM
: Everyday 10:00 AM - 3:00 PM
: Everyday 10:00 AM - 3:00 PM
: Everyday 10:00 AM - 3:00 PM

:
:
:
: Everyday 10:00 AM - 2:00 PM
: Everyday 10:00 AM - 2:00 PM
: Everyday 10:00 AM - 2:00 PM
: Everyday 10:00 AM - 2:00 PM
: Everyday 10:00 AM - 2:00 PM
: Everyday 10:00 AM - 2:00 PM
: Everyday 10:00 AM - 2:00 PM
:

: Tuesday to Sunday 10:00 AM - 3:00 PM
: Tuesday to Sunday 10:00 AM - 3:00 PM
: Tuesday to Sunday 10:00 AM - 3:00 PM
: Tuesday to Sunday 10:00 AM - 3:00 PM
: Tuesday to Sunday 10:00 AM - 3:00 PM
: Tuesday to Sunday 10:00 AM - 3:00 PM
: Tuesday to Sunday 10:00 AM - 3:00 PM
: Tuesday to Sunday 10:00 AM - 3:00 PM
: Tuesday to Sunday 10:00 AM - 3:00 PM
: Tuesday to Sunday 10:00 AM - 3:00 PM
: Tuesday to Sunday 10:00 AM - 3:00 PM
: Tuesday to Sunday 10:00 AM - 3:00 PM

: Everyday 9:00 AM - 4:00 PM
: Everyday 9:00 AM - 4:00 PM
: Everyday 9:00 AM - 4:00 PM
: Everyday 9:00 AM - 4:00 PM
: Everyday 9:00 AM - 4:00 PM
: Everyday 9:00 AM - 4:00 PM
: Everyday 9:00 AM - 4:00 PM
: Everyday 9:00 AM - 4:00 PM
: Everyday 9:00 AM - 4:00 PM
: Everyday 9:00 AM - 4:00 PM
: Everyday 9:00 AM - 4:00 PM
: Everyday 9:00 AM - 4:00 PM

: Everyday 10:00 AM - 4:00 PM
: Everyday 10:00 AM - 4:00 PM
: Everyday 10:00 AM - 4:00 PM
: Everyday 10:00 AM - 4:00 PM
: Everyday 10:00 AM - 4:00 PM
: Everyday 10:00 AM - 4:00 PM
: Everyday 10:00 AM - 4:00 PM
: Everyday 10:00 AM - 4:00 PM
: Everyday 10:00 AM - 4:00 PM
: Everyday 10:00 AM - 4:00 PM
: Everyday 10:00 AM - 4:00 PM
: Everyday 10:00 AM - 4:00 PM

:
:
: Everyday 9:00 AM - 3:00 PM
: Everyday 9:00 AM - 3:00 PM
: Everyday 9:00 AM - 3:00 PM
: Everyday 9:00 AM - 3:00 PM
: Everyday 9:00 AM - 3:00 PM
: Everyday 9:00 AM - 3:00 PM
: Everyday 9:00 AM - 3:00 PM
:

: Sunday 11:00 AM - 5:00 PM
: Sunday 11:00 AM - 5:00 PM
: Sunday 11:00 AM - 5:00 PM
: Sunday 11:00 AM - 5:00 PM
: Sunday 11:00 AM - 5:00 PM
: Sunday 11:00 AM - 5:00 PM
: Sunday 11:00 AM - 5:00 PM
: Sunday 11:00 AM - 5:00 PM
: Sunday 11:00 AM - 5:00 PM
: Sunday 11:00 AM - 5:00 PM
: Sunday 11:00 AM - 5:00 PM
: Sunday 11:00 AM - 5:00 PM