Events and Festivals in Nagasaki, Japan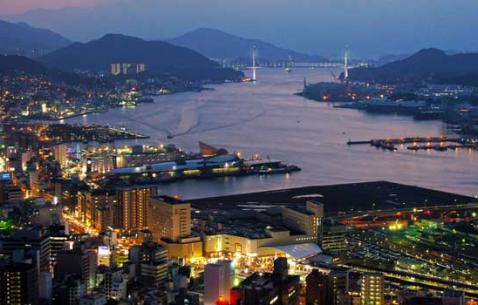 Events and Festivals in Nagasaki
Events
Nagasaki hosts a number of festivals during the year that catch international visitors at unawares.
O-Kunchi
The beginning of October is a popular time for festivals, and in Nagasaki, it's one of the best times of the year. This is one the country's most renowned festivals, and Nagasaki's largest. The parades' floats are wonderfully enormous, and the streets come alive with food vendors.
Lantern Festival
In January and February the Chinese residents of Nagasaki put on a show of lanterns throughout the city to celebrate their Lunar New Year.
O-Bon
Celebrated in all of Japan, O-Bon festivities in Nagasaki are particularly raucous and fun, with fireworks and booze flowing in the harbour area until early morning hours. It takes place in August.
Other
Iojima beaches
From Nagasaki's harbour boats leave and fifteen minutes later arrive at Iojima. The small island boasts wonderful beaches, and creates a stark contrast to the rest of the day spent in the big city. Included in the boat ticket price is a visit to the island hotel's hot springs to clean off the salts and sands.
Trip plans for Nagasaki
The best trip plans created by users and travel experts that cover the top spots and attractions of