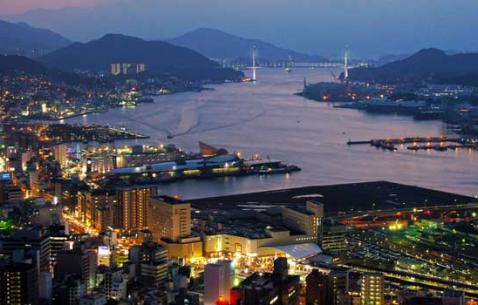 The Best Things To Do in Nagasaki
This place is your walk down memory lane, with so many sites, monuments and museums dedicated to the walks, pages and incidents of history around here. There is the incredible Glover Garden, which has many old European monuments and their ruins. There are many sites dedicated to martyrs as well, like the Site of the Martyrdom of the 26 Saints of Japan, Koshiba Confucius Shrine, Atomic Bomb Museum, Oka Masaharu Memorial Nagasaki Peace Museum etc. There are many beautiful cathedrals and temples, which make the city replete and full of options when it comes to things to do in Nagasaki.
Explore the travel planning tool for your visit to Nagasaki and create a flawless plan in few simple steps!
17 Tourist Attractions in Nagasaki

Must see places in Nagasaki ranked on popularity. Here is the complete list of best attractions in Nagasaki and point of interests to visit.
Tourist Attractions Near Nagasaki
Find Your Nagasaki Attractions on Map
What To Do in Nagasaki: Day-Wise Ideas
Find what not to miss in Nagasaki! Recommended Nagasaki itineraries and vacation ideas created by travelers across the world.