Best Time To Visit Nanchang
Explore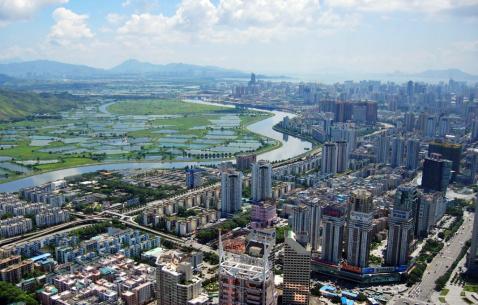 Best Time To Go To Nanchang
Nanchang has a humid subtropical climate and a large part of the year is wet and overcast.
Summer (May - September): Maximum temperature average at 30 °C and minimum at about 23 °C. Summers are excessively humid. August is the sunniest time of the year.
Winter (December - February): Temperature remains around 10 °C during the day and around 4 °C at night. Occasional frost occurs.
Spring (March - April): Temperature average at 20 °C in the day and around 10 °C at night.
Autumn (October - November): Average maximum temperature is around 21 °C and minimum around 13 °C. Autumn records the lowest rainfall level in the year.
Spring is the best time to visit Nanchang as the weather is most comfortable. If you don't like the rains, autumn would suit you better. So, plan your trip accordingly.
Best time to go to Nanchang Attractions

: Everyday 8:00 AM - 5:00 PM
: Everyday 8:00 AM - 5:00 PM
: Everyday 8:00 AM - 5:00 PM
: Everyday 8:00 AM - 5:00 PM
: Everyday 8:00 AM - 5:00 PM
: Everyday 8:00 AM - 5:00 PM
: Everyday 8:00 AM - 5:00 PM
: Everyday 8:00 AM - 5:00 PM
: Everyday 8:00 AM - 5:00 PM
: Everyday 8:00 AM - 5:00 PM
: Everyday 8:00 AM - 5:00 PM
: Everyday 8:00 AM - 5:00 PM

: Everyday 10:00 AM - 10:00 PM
: Everyday 10:00 AM - 10:00 PM
: Everyday 10:00 AM - 10:00 PM
: Everyday 10:00 AM - 10:00 PM
: Everyday 10:00 AM - 10:00 PM
: Everyday 10:00 AM - 10:00 PM
: Everyday 10:00 AM - 10:00 PM
: Everyday 10:00 AM - 10:00 PM
: Everyday 10:00 AM - 10:00 PM
: Everyday 10:00 AM - 10:00 PM
: Everyday 10:00 AM - 10:00 PM
: Everyday 10:00 AM - 10:00 PM

: Everyday 9:00 AM - 10:00 PM
: Everyday 9:00 AM - 10:00 PM
: Everyday 9:00 AM - 10:00 PM
: Everyday 9:00 AM - 10:00 PM
: Everyday 9:00 AM - 10:00 PM
: Everyday 9:00 AM - 10:00 PM
: Everyday 9:00 AM - 10:00 PM
: Everyday 9:00 AM - 10:00 PM
: Everyday 9:00 AM - 10:00 PM
: Everyday 9:00 AM - 10:00 PM
: Everyday 9:00 AM - 10:00 PM
: Everyday 9:00 AM - 10:00 PM

: Everyday 9:00 AM - 5:00 PM
: Everyday 9:00 AM - 5:00 PM
: Everyday 9:00 AM - 5:00 PM
: Everyday 9:00 AM - 5:00 PM
: Everyday 9:00 AM - 5:00 PM
: Everyday 9:00 AM - 5:00 PM
: Everyday 9:00 AM - 5:00 PM
: Everyday 9:00 AM - 5:00 PM
: Everyday 9:00 AM - 5:00 PM
: Everyday 9:00 AM - 5:00 PM
: Everyday 9:00 AM - 5:00 PM
: Everyday 9:00 AM - 5:00 PM

: Everyday 8:00 AM - 9:10 PM
: Everyday 8:00 AM - 9:10 PM
: Everyday 8:00 AM - 9:10 PM
: Everyday 8:00 AM - 9:10 PM
: Everyday 8:00 AM - 9:10 PM
: Everyday 8:00 AM - 9:10 PM
: Everyday 8:00 AM - 9:10 PM
: Everyday 8:00 AM - 9:10 PM
: Everyday 8:00 AM - 9:10 PM
: Everyday 8:00 AM - 9:10 PM
: Everyday 8:00 AM - 9:10 PM
: Everyday 8:00 AM - 9:10 PM

: Everyday 10:00 AM - 8:00 PM
: Everyday 10:00 AM - 8:00 PM
: Everyday 10:00 AM - 8:00 PM
: Everyday 10:00 AM - 8:00 PM
: Everyday 10:00 AM - 8:00 PM
: Everyday 10:00 AM - 8:00 PM
: Everyday 10:00 AM - 8:00 PM
: Everyday 10:00 AM - 8:00 PM
: Everyday 10:00 AM - 8:00 PM
: Everyday 10:00 AM - 8:00 PM
: Everyday 10:00 AM - 8:00 PM
: Everyday 10:00 AM - 8:00 PM

: Everyday 8:00 AM - 5:00 PM
: Everyday 8:00 AM - 5:00 PM
: Everyday 8:00 AM - 5:00 PM
: Everyday 8:00 AM - 5:00 PM
: Everyday 8:00 AM - 5:00 PM
: Everyday 8:00 AM - 5:00 PM
: Everyday 8:00 AM - 5:00 PM
: Everyday 8:00 AM - 5:00 PM
: Everyday 8:00 AM - 5:00 PM
: Everyday 8:00 AM - 5:00 PM
: Everyday 8:00 AM - 5:00 PM
: Everyday 8:00 AM - 5:00 PM

: Everyday 8:00 AM - 5:00 PM
: Everyday 8:00 AM - 5:00 PM
: Everyday 8:00 AM - 5:00 PM
: Everyday 8:00 AM - 5:00 PM
: Everyday 8:00 AM - 5:00 PM
: Everyday 8:00 AM - 5:00 PM
: Everyday 8:00 AM - 5:00 PM
: Everyday 8:00 AM - 5:00 PM
: Everyday 8:00 AM - 5:00 PM
: Everyday 8:00 AM - 5:00 PM
: Everyday 8:00 AM - 5:00 PM
: Everyday 8:00 AM - 5:00 PM

: Everyday 8:00 AM - 5:00 PM
: Everyday 8:00 AM - 5:00 PM
: Everyday 8:00 AM - 5:00 PM
: Everyday 8:00 AM - 5:00 PM
: Everyday 8:00 AM - 5:00 PM
: Everyday 8:00 AM - 5:00 PM
: Everyday 8:00 AM - 5:00 PM
: Everyday 8:00 AM - 5:00 PM
: Everyday 8:00 AM - 5:00 PM
: Everyday 8:00 AM - 5:00 PM
: Everyday 8:00 AM - 5:00 PM
: Everyday 8:00 AM - 5:00 PM

: Everyday 9:00 AM - 4:00 PM
: Everyday 9:00 AM - 4:00 PM
: Everyday 9:00 AM - 4:00 PM
: Everyday 9:00 AM - 4:00 PM
: Everyday 9:00 AM - 4:00 PM
: Everyday 9:00 AM - 4:00 PM
: Everyday 9:00 AM - 4:00 PM
: Everyday 9:00 AM - 4:00 PM
: Everyday 9:00 AM - 4:00 PM
: Everyday 9:00 AM - 4:00 PM
: Everyday 9:00 AM - 4:00 PM
: Everyday 9:00 AM - 4:00 PM

: Everyday 9:00 AM - 4:00 PM
: Everyday 9:00 AM - 4:00 PM
: Everyday 9:00 AM - 4:00 PM
: Everyday 9:00 AM - 4:00 PM
: Everyday 9:00 AM - 4:00 PM
: Everyday 9:00 AM - 4:00 PM
: Everyday 9:00 AM - 4:00 PM
: Everyday 9:00 AM - 4:00 PM
: Everyday 9:00 AM - 4:00 PM
: Everyday 9:00 AM - 4:00 PM
: Everyday 9:00 AM - 4:00 PM
: Everyday 9:00 AM - 4:00 PM