Best Time To Visit Nashville
Explore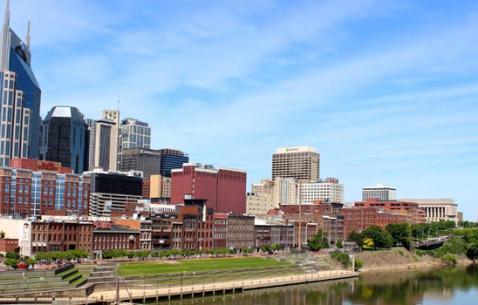 Accommodations with

See All
Best Time To Go To Nashville
Nashville has a humid subtropical climate with generally cool to moderately cold winters, and hot, humid summers.
It is best to visit during April through to October when the warm weather brings this city of music to light.
From November till March, hotel rates and flights are drastically reduced because winter is a low season.
Explore the best travel planner for your visit to Nashville and create a flawless plan in few simple steps!
Best time to go to Nashville Attractions

: Everyday 9:00 AM - 11:00 AM
: Everyday 9:00 AM - 11:00 AM
: Everyday 9:00 AM - 11:00 AM
: Everyday 9:00 AM - 11:00 AM
: Everyday 9:00 AM - 11:00 AM
: Everyday 9:00 AM - 11:00 AM
: Everyday 9:00 AM - 11:00 AM
: Everyday 9:00 AM - 11:00 AM
: Everyday 9:00 AM - 11:00 AM
: Everyday 9:00 AM - 11:00 AM
: Everyday 9:00 AM - 11:00 AM
: Everyday 9:00 AM - 11:00 AM

: Everyday 9:00 AM - 4:00 PM
: Everyday 9:00 AM - 4:00 PM
: Everyday 9:00 AM - 4:00 PM
: Everyday 9:00 AM - 4:00 PM
: Everyday 9:00 AM - 4:00 PM
: Everyday 9:00 AM - 4:00 PM
: Everyday 9:00 AM - 4:00 PM
: Everyday 9:00 AM - 4:00 PM
: Everyday 9:00 AM - 4:00 PM
: Everyday 9:00 AM - 4:00 PM
: Everyday 9:00 AM - 4:00 PM
: Everyday 9:00 AM - 4:00 PM

: Everyday 24 Hrs
: Everyday 24 Hrs
: Everyday 24 Hrs
: Everyday 24 Hrs
: Everyday 24 Hrs
: Everyday 24 Hrs
: Everyday 24 Hrs
: Everyday 24 Hrs
: Everyday 24 Hrs
: Everyday 24 Hrs
: Everyday 24 Hrs
: Everyday 24 Hrs

: Everyday 8:30 AM - 10:30 AM
: Everyday 8:30 AM - 10:30 AM
: Everyday 8:30 AM - 10:30 AM
: Everyday 8:30 AM - 10:30 AM
: Everyday 8:30 AM - 10:30 AM
: Everyday 8:30 AM - 10:30 AM
: Everyday 8:30 AM - 10:30 AM
: Everyday 8:30 AM - 10:30 AM
: Everyday 8:30 AM - 10:30 AM
: Everyday 8:30 AM - 10:30 AM
: Everyday 8:30 AM - 10:30 AM
: Everyday 8:30 AM - 10:30 AM

: Everyday 10:00 AM - 10:30 AM
: Everyday 10:00 AM - 10:30 AM
: Everyday 10:00 AM - 10:30 AM
: Everyday 10:00 AM - 10:30 AM
: Everyday 10:00 AM - 10:30 AM
: Everyday 10:00 AM - 10:30 AM
: Everyday 10:00 AM - 10:30 AM
: Everyday 10:00 AM - 10:30 AM
: Everyday 10:00 AM - 10:30 AM
: Everyday 10:00 AM - 10:30 AM
: Everyday 10:00 AM - 10:30 AM
: Everyday 10:00 AM - 10:30 AM

: Everyday 9:00 AM - 11:00 AM
: Everyday 9:00 AM - 11:00 AM
: Everyday 9:00 AM - 11:00 AM
: Everyday 9:00 AM - 11:00 AM
: Everyday 9:00 AM - 11:00 AM
: Everyday 9:00 AM - 11:00 AM
: Everyday 9:00 AM - 11:00 AM
: Everyday 9:00 AM - 11:00 AM
: Everyday 9:00 AM - 11:00 AM
: Everyday 9:00 AM - 11:00 AM
: Everyday 9:00 AM - 11:00 AM
: Everyday 9:00 AM - 11:00 AM

: Everyday 10:00 AM - 11:00 AM
: Everyday 10:00 AM - 11:00 AM
: Everyday 10:00 AM - 11:00 AM
: Everyday 10:00 AM - 11:00 AM
: Everyday 10:00 AM - 11:00 AM
: Everyday 10:00 AM - 11:00 AM
: Everyday 10:00 AM - 11:00 AM
: Everyday 10:00 AM - 11:00 AM
: Everyday 10:00 AM - 11:00 AM
: Everyday 10:00 AM - 11:00 AM
: Everyday 10:00 AM - 11:00 AM
: Everyday 10:00 AM - 11:00 AM

: Everyday 11:00 AM - 11:00 AM
: Everyday 11:00 AM - 11:00 AM
: Everyday 11:00 AM - 11:00 AM
: Everyday 11:00 AM - 11:00 AM
: Everyday 11:00 AM - 11:00 AM
: Everyday 11:00 AM - 11:00 AM
: Everyday 11:00 AM - 11:00 AM
: Everyday 11:00 AM - 11:00 AM
: Everyday 11:00 AM - 11:00 AM
: Everyday 11:00 AM - 11:00 AM
: Everyday 11:00 AM - 11:00 AM
: Everyday 11:00 AM - 11:00 AM

: Tuesday to Sunday 9:00 AM - 10:00 AM
: Tuesday to Sunday 9:00 AM - 10:00 AM
: Tuesday to Sunday 9:00 AM - 10:00 AM
: Tuesday to Sunday 9:00 AM - 10:00 AM
: Tuesday to Sunday 9:00 AM - 10:00 AM
: Tuesday to Sunday 9:00 AM - 10:00 AM
: Tuesday to Sunday 9:00 AM - 10:00 AM
: Tuesday to Sunday 9:00 AM - 10:00 AM
: Tuesday to Sunday 9:00 AM - 10:00 AM
: Tuesday to Sunday 9:00 AM - 10:00 AM
: Tuesday to Sunday 9:00 AM - 10:00 AM
: Tuesday to Sunday 9:00 AM - 10:00 AM

: Everyday 10:00 AM - 10:00 AM
: Everyday 10:00 AM - 10:00 AM
: Everyday 10:00 AM - 10:00 AM
: Everyday 10:00 AM - 10:00 AM
: Everyday 10:00 AM - 10:00 AM
: Everyday 10:00 AM - 10:00 AM
: Everyday 10:00 AM - 10:00 AM
: Everyday 10:00 AM - 10:00 AM
: Everyday 10:00 AM - 10:00 AM
: Everyday 10:00 AM - 10:00 AM
: Everyday 10:00 AM - 10:00 AM
: Everyday 10:00 AM - 10:00 AM

: Everyday 2:00 PM - 4:00 PM
: Everyday 2:00 PM - 4:00 PM
: Everyday 2:00 PM - 4:00 PM
: Everyday 2:00 PM - 4:00 PM
: Everyday 2:00 PM - 4:00 PM
: Everyday 2:00 PM - 4:00 PM
: Everyday 2:00 PM - 4:00 PM
: Everyday 2:00 PM - 4:00 PM
: Everyday 2:00 PM - 4:00 PM
: Everyday 2:00 PM - 4:00 PM
: Everyday 2:00 PM - 4:00 PM
: Everyday 2:00 PM - 4:00 PM

: Everyday 9:00 AM - 11:00 AM
: Everyday 9:00 AM - 11:00 AM
: Everyday 9:00 AM - 11:00 AM
: Everyday 9:00 AM - 11:00 AM
: Everyday 9:00 AM - 11:00 AM
: Everyday 9:00 AM - 11:00 AM
: Everyday 9:00 AM - 11:00 AM
: Everyday 9:00 AM - 11:00 AM
: Everyday 9:00 AM - 11:00 AM
: Everyday 9:00 AM - 11:00 AM
: Everyday 9:00 AM - 11:00 AM
: Everyday 9:00 AM - 11:00 AM

: Everyday 10:00 AM - 11:00 AM
: Everyday 10:00 AM - 11:00 AM
: Everyday 10:00 AM - 11:00 AM
: Everyday 10:00 AM - 11:00 AM
: Everyday 10:00 AM - 11:00 AM
: Everyday 10:00 AM - 11:00 AM
: Everyday 10:00 AM - 11:00 AM
: Everyday 10:00 AM - 11:00 AM
: Everyday 10:00 AM - 11:00 AM
: Everyday 10:00 AM - 11:00 AM
: Everyday 10:00 AM - 11:00 AM
: Everyday 10:00 AM - 11:00 AM

: Everyday 8:00 AM - 10:00 PM
: Everyday 8:00 AM - 10:00 PM
: Everyday 8:00 AM - 10:00 PM
: Everyday 8:00 AM - 10:00 PM
: Everyday 8:00 AM - 10:00 PM
: Everyday 8:00 AM - 10:00 PM
: Everyday 8:00 AM - 10:00 PM
: Everyday 8:00 AM - 10:00 PM
: Everyday 8:00 AM - 10:00 PM
: Everyday 8:00 AM - 10:00 PM
: Everyday 8:00 AM - 10:00 PM
: Everyday 8:00 AM - 10:00 PM

: Everyday 9:00 AM - 11:00 AM
: Everyday 9:00 AM - 11:00 AM
: Everyday 9:00 AM - 11:00 AM
: Everyday 9:00 AM - 11:00 AM
: Everyday 9:00 AM - 11:00 AM
: Everyday 9:00 AM - 11:00 AM
: Everyday 9:00 AM - 11:00 AM
: Everyday 9:00 AM - 11:00 AM
: Everyday 9:00 AM - 11:00 AM
: Everyday 9:00 AM - 11:00 AM
: Everyday 9:00 AM - 11:00 AM
: Everyday 9:00 AM - 11:00 AM

: Everyday 11:00 AM - 1:00 PM
: Everyday 11:00 AM - 1:00 PM
: Everyday 11:00 AM - 1:00 PM
: Everyday 11:00 AM - 1:00 PM
: Everyday 11:00 AM - 1:00 PM
: Everyday 11:00 AM - 1:00 PM
: Everyday 11:00 AM - 1:00 PM
: Everyday 11:00 AM - 1:00 PM
: Everyday 11:00 AM - 1:00 PM
: Everyday 11:00 AM - 1:00 PM
: Everyday 11:00 AM - 1:00 PM
: Everyday 11:00 AM - 1:00 PM

: Monday to Saturday 10:00 AM - 11:00 AM
: Monday to Saturday 10:00 AM - 11:00 AM
: Monday to Saturday 10:00 AM - 11:00 AM
: Monday to Saturday 10:00 AM - 11:00 AM
: Monday to Saturday 10:00 AM - 11:00 AM
: Monday to Saturday 10:00 AM - 11:00 AM
: Monday to Saturday 10:00 AM - 11:00 AM
: Monday to Saturday 10:00 AM - 11:00 AM
: Monday to Saturday 10:00 AM - 11:00 AM
: Monday to Saturday 10:00 AM - 11:00 AM
: Monday to Saturday 10:00 AM - 11:00 AM
: Monday to Saturday 10:00 AM - 11:00 AM

: Everyday 10:00 AM - 11:00 AM
: Everyday 10:00 AM - 11:00 AM
: Everyday 10:00 AM - 11:00 AM
: Everyday 10:00 AM - 11:00 AM
: Everyday 10:00 AM - 11:00 AM
: Everyday 10:00 AM - 11:00 AM
: Everyday 10:00 AM - 11:00 AM
: Everyday 10:00 AM - 11:00 AM
: Everyday 10:00 AM - 11:00 AM
: Everyday 10:00 AM - 11:00 AM
: Everyday 10:00 AM - 11:00 AM
: Everyday 10:00 AM - 11:00 AM

: Everyday 6:00 AM - 9:00 PM
: Everyday 6:00 AM - 9:00 PM
: Everyday 6:00 AM - 9:00 PM
: Everyday 6:00 AM - 9:00 PM
: Everyday 6:00 AM - 9:00 PM
: Everyday 6:00 AM - 9:00 PM
: Everyday 6:00 AM - 9:00 PM
: Everyday 6:00 AM - 9:00 PM
: Everyday 6:00 AM - 9:00 PM
: Everyday 6:00 AM - 9:00 PM
: Everyday 6:00 AM - 9:00 PM
: Everyday 6:00 AM - 9:00 PM

: Monday, Thursday, Friday, Saturday, Sunday 10:00 AM - 11:00 AM
: Monday, Thursday, Friday, Saturday, Sunday 10:00 AM - 11:00 AM
: Monday, Thursday, Friday, Saturday, Sunday 10:00 AM - 11:00 AM
: Monday, Thursday, Friday, Saturday, Sunday 10:00 AM - 11:00 AM
: Monday, Thursday, Friday, Saturday, Sunday 10:00 AM - 11:00 AM
: Monday, Thursday, Friday, Saturday, Sunday 10:00 AM - 11:00 AM
: Monday, Thursday, Friday, Saturday, Sunday 10:00 AM - 11:00 AM
: Monday, Thursday, Friday, Saturday, Sunday 10:00 AM - 11:00 AM
: Monday, Thursday, Friday, Saturday, Sunday 10:00 AM - 11:00 AM
: Monday, Thursday, Friday, Saturday, Sunday 10:00 AM - 11:00 AM
: Monday, Thursday, Friday, Saturday, Sunday 10:00 AM - 11:00 AM
: Monday, Thursday, Friday, Saturday, Sunday 10:00 AM - 11:00 AM

: Everyday 9:30 AM - 10:30 AM
: Everyday 9:30 AM - 10:30 AM
: Everyday 9:30 AM - 10:30 AM
: Everyday 9:30 AM - 10:30 AM
: Everyday 9:30 AM - 10:30 AM
: Everyday 9:30 AM - 10:30 AM
: Everyday 9:30 AM - 10:30 AM
: Everyday 9:30 AM - 10:30 AM
: Everyday 9:30 AM - 10:30 AM
: Everyday 9:30 AM - 10:30 AM
: Everyday 9:30 AM - 10:30 AM
: Everyday 9:30 AM - 10:30 AM

: Tuesday to Sunday 11:00 AM - 10:30 AM
: Tuesday to Sunday 11:00 AM - 10:30 AM
: Tuesday to Sunday 11:00 AM - 10:30 AM
: Tuesday to Sunday 11:00 AM - 10:30 AM
: Tuesday to Sunday 11:00 AM - 10:30 AM
: Tuesday to Sunday 11:00 AM - 10:30 AM
: Tuesday to Sunday 11:00 AM - 10:30 AM
: Tuesday to Sunday 11:00 AM - 10:30 AM
: Tuesday to Sunday 11:00 AM - 10:30 AM
: Tuesday to Sunday 11:00 AM - 10:30 AM
: Tuesday to Sunday 11:00 AM - 10:30 AM
: Tuesday to Sunday 11:00 AM - 10:30 AM

: Everyday 10:00 AM - 10:30 AM
: Everyday 10:00 AM - 10:30 AM
: Everyday 10:00 AM - 10:30 AM
: Everyday 10:00 AM - 10:30 AM
: Everyday 10:00 AM - 10:30 AM
: Everyday 10:00 AM - 10:30 AM
: Everyday 10:00 AM - 10:30 AM
: Everyday 10:00 AM - 10:30 AM
: Everyday 10:00 AM - 10:30 AM
: Everyday 10:00 AM - 10:30 AM
: Everyday 10:00 AM - 10:30 AM
: Everyday 10:00 AM - 10:30 AM

: Everyday 8:00 AM - 10:00 AM
: Everyday 8:00 AM - 10:00 AM
: Everyday 8:00 AM - 10:00 AM
: Everyday 8:00 AM - 10:00 AM
: Everyday 8:00 AM - 10:00 AM
: Everyday 8:00 AM - 10:00 AM
: Everyday 8:00 AM - 10:00 AM
: Everyday 8:00 AM - 10:00 AM
: Everyday 8:00 AM - 10:00 AM
: Everyday 8:00 AM - 10:00 AM
: Everyday 8:00 AM - 10:00 AM
: Everyday 8:00 AM - 10:00 AM

: Everyday 9:00 AM - 10:00 AM
: Everyday 9:00 AM - 10:00 AM
: Everyday 9:00 AM - 10:00 AM
: Everyday 9:00 AM - 10:00 AM
: Everyday 9:00 AM - 10:00 AM
: Everyday 9:00 AM - 10:00 AM
: Everyday 9:00 AM - 10:00 AM
: Everyday 9:00 AM - 10:00 AM
: Everyday 9:00 AM - 10:00 AM
: Everyday 9:00 AM - 10:00 AM
: Everyday 9:00 AM - 10:00 AM
: Everyday 9:00 AM - 10:00 AM

: Everyday 4:00 PM - 6:00 PM
: Everyday 4:00 PM - 6:00 PM
: Everyday 4:00 PM - 6:00 PM
: Everyday 4:00 PM - 6:00 PM
: Everyday 4:00 PM - 6:00 PM
: Everyday 4:00 PM - 6:00 PM
: Everyday 4:00 PM - 6:00 PM
: Everyday 4:00 PM - 6:00 PM
: Everyday 4:00 PM - 6:00 PM
: Everyday 4:00 PM - 6:00 PM
: Everyday 4:00 PM - 6:00 PM
: Everyday 4:00 PM - 6:00 PM

: Everyday 10:00 AM - 11:00 AM
: Everyday 10:00 AM - 11:00 AM
: Everyday 10:00 AM - 11:00 AM
: Everyday 10:00 AM - 11:00 AM
: Everyday 10:00 AM - 11:00 AM
: Everyday 10:00 AM - 11:00 AM
: Everyday 10:00 AM - 11:00 AM
: Everyday 10:00 AM - 11:00 AM
: Everyday 10:00 AM - 11:00 AM
: Everyday 10:00 AM - 11:00 AM
: Everyday 10:00 AM - 11:00 AM
: Everyday 10:00 AM - 11:00 AM

: Everyday 10:00 AM - 11:00 AM
: Everyday 10:00 AM - 11:00 AM
: Everyday 10:00 AM - 11:00 AM
: Everyday 10:00 AM - 11:00 AM
: Everyday 10:00 AM - 11:00 AM
: Everyday 10:00 AM - 11:00 AM
: Everyday 10:00 AM - 11:00 AM
: Everyday 10:00 AM - 11:00 AM
: Everyday 10:00 AM - 11:00 AM
: Everyday 10:00 AM - 11:00 AM
: Everyday 10:00 AM - 11:00 AM
: Everyday 10:00 AM - 11:00 AM

: Everyday 6:00 AM - 8:00 AM
: Everyday 6:00 AM - 8:00 AM
: Everyday 6:00 AM - 8:00 AM
: Everyday 6:00 AM - 8:00 AM
: Everyday 6:00 AM - 8:00 AM
: Everyday 6:00 AM - 8:00 AM
: Everyday 6:00 AM - 8:00 AM
: Everyday 6:00 AM - 8:00 AM
: Everyday 6:00 AM - 8:00 AM
: Everyday 6:00 AM - 8:00 AM
: Everyday 6:00 AM - 8:00 AM
: Everyday 6:00 AM - 8:00 AM

: Tuesday to Saturday 8:30 PM - 11:00 PM
: Tuesday to Saturday 8:30 PM - 11:00 PM
: Tuesday to Saturday 8:30 PM - 11:00 PM
: Tuesday to Saturday 8:30 PM - 11:00 PM
: Tuesday to Saturday 8:30 PM - 11:00 PM
: Tuesday to Saturday 8:30 PM - 11:00 PM
: Tuesday to Saturday 8:30 PM - 11:00 PM
: Tuesday to Saturday 8:30 PM - 11:00 PM
: Tuesday to Saturday 8:30 PM - 11:00 PM
: Tuesday to Saturday 8:30 PM - 11:00 PM
: Tuesday to Saturday 8:30 PM - 11:00 PM
: Tuesday to Saturday 8:30 PM - 11:00 PM