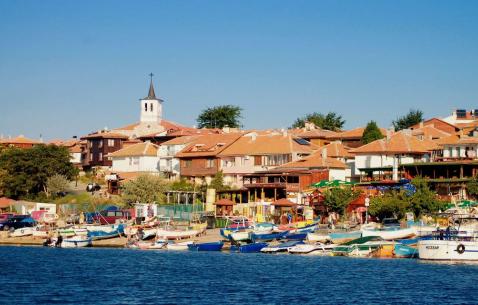 The Best Things To Do in Nessebar
With a treasure of attractions, Nessebar is a strong contender for your much-awaited vacation. Historical sites, cultural attractions and a trekking destination along with some great locations, Nessebar has something or the other to offer everyone. There are many major attractions that you must see in Nessebar and this guide will give you a fair idea about the place.
Visit the ancient Church of the Holy Archangels Michael And Gabriel or St Stephen's Church to spend some peaceful time. Get drenched in the beauty of art by visiting Art Gallery Jivotnoto. Go trekking all your way to Cape Emine or buy gifts from J-Craft Jewellery Shop. Enjoy some booze at the unusually designed Eco Bar or the Original Bulgarian Wine Shop. Other must see attractions also include Church of the Holy Survivor, Church of Christ Pantocrator and Nessebar Archaeological Museum.
Explore the travel planning tool for your visit to Nessebar and create a flawless plan in few simple steps!
14 Tourist Attractions in Nessebar

Must see places in Nessebar ranked on popularity. Here is the complete list of best attractions in Nessebar and point of interests to visit.
Tourist Attractions Near Nessebar
Find Your Nessebar Attractions on Map
Types of Things To Do in Nessebar
Find more attractions and places to visit in Nessebar under these things to do categories.
What To Do in Nessebar: Day-Wise Ideas
Find what not to miss in Nessebar! Recommended Nessebar itineraries and vacation ideas created by travelers across the world.