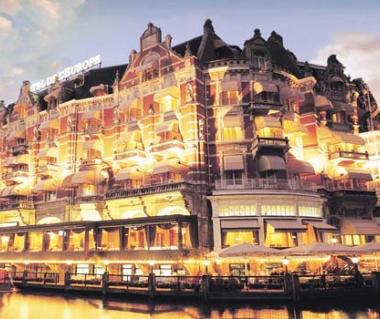 Netherlands Trip Planner
Plan your customized trip plan for Netherlands. Choose from Top Toursim cities and tourist attarctions of Netherlands using trip planner.
Netherlands Overview
Look beyond the clogs and the cheese, the tulip fields and gabled houses, and you will find a Netherlands of great economic strength that belies its size. The Netherlands is truly the home of extraordinary variety with a wealth of art in its museums and the world famous Red Light District on its streets. This low-lying nation offers a blend of idyllic country beauty on the one hand and the pacy atmosphere and amenities of the 21st century on the other.
Getting in and Around Netherlands
By Air: All major carriers from around the world fly into Schipol airport at Amsterdam. Smaller airports serve Groningen, Maastricht, Rotterdam and other cities...
By Rail: Come into Amsterdam from Paris or Brussels on high-speed trains that cover the distance in just four hours. If you are coming in from London, take the Euro star Chunnel train into Amsterdam.
Best time to visit the Netherlands
There is a Dutch saying that goes" If you don't like the weather, just wait a few minutes and it will change". The Netherlands enjoys a temperate climate typical of western and northern Europe receiving 25 inches of rainfall annually. The drier months tend to be between February and May. The tourist season in the Netherlands reaches its peak somewhere between April and October. The bulb fields that you see in picture postcards come to bloom April through May.
What To See:
The modern Dutch landscape will take you on a dizzying journey through the metropolitan excitement of Amsterdam along the canal-lined streets of Delft to the busy ultra-modern port of Rotterdam and into the windmill-dotted countryside. The obvious Top Ten for Dutch sights would include the windmills, the blooming tulip bulbs, the castles and cathedrals, street and antique markets, museums and the endearing folk customs and festivals
Searching for something specific?