Best Time To Visit New Iberia
Explore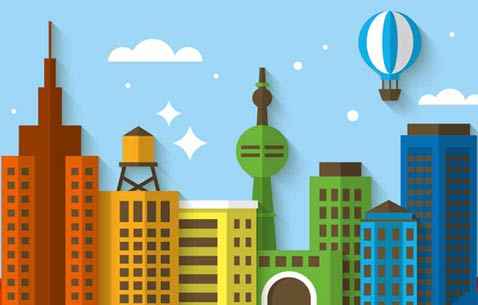 Best Time To Go To New Iberia
New Iberia has a sub-tropical climate with a great amount of rainfall throughout the year. The average annual temperature is around 20 degree Celsius.
Winter: The temperature in the months of December to February is around 11 degree Celsius. Precipitation levels are normal and standard all this time.
Spring: March and April have temperatures around 18 degree Celsius and the weather is pretty comfortable during this period.
Summer: May to September sees temperatures around 25 – 26 degree Celsius. Precipitation levels are very high during the summers, especially in the month of July.
Autumn: The rainfall levels start declining in the months of October and November. The temperature is usually around 17 degree Celsius, making the weather very pleasant.
New Iberia can be visited anytime of the year, as the weather is great at all times. If you want to enjoy the various festivals of New Iberia then plan a visit during September – November. Weather wise, early spring and late autumn are also great for planning a trip with your friends and family.
Best time to go to New Iberia Attractions

: Everyday 6:00 AM - 9:00 PM
: Everyday 6:00 AM - 9:00 PM
: Everyday 6:00 AM - 9:00 PM
: Everyday 6:00 AM - 9:00 PM
: Everyday 6:00 AM - 9:00 PM
: Everyday 6:00 AM - 9:00 PM
: Everyday 6:00 AM - 9:00 PM
: Everyday 6:00 AM - 9:00 PM
: Everyday 6:00 AM - 9:00 PM
: Everyday 6:00 AM - 9:00 PM
: Everyday 6:00 AM - 9:00 PM
: Everyday 6:00 AM - 9:00 PM

: Monday to Saturday 8:00 AM - 9:00 PM; Sunday 8:00 AM - 5:00 PM
: Monday to Saturday 8:00 AM - 9:00 PM; Sunday 8:00 AM - 5:00 PM
: Monday to Saturday 8:00 AM - 9:00 PM; Sunday 8:00 AM - 5:00 PM
: Monday to Saturday 8:00 AM - 9:00 PM; Sunday 8:00 AM - 5:00 PM
: Monday to Saturday 8:00 AM - 9:00 PM; Sunday 8:00 AM - 5:00 PM
: Monday to Saturday 8:00 AM - 9:00 PM; Sunday 8:00 AM - 5:00 PM
: Monday to Saturday 8:00 AM - 9:00 PM; Sunday 8:00 AM - 5:00 PM
: Monday to Saturday 8:00 AM - 9:00 PM; Sunday 8:00 AM - 5:00 PM
: Monday to Saturday 8:00 AM - 9:00 PM; Sunday 8:00 AM - 5:00 PM
: Monday to Saturday 8:00 AM - 9:00 PM; Sunday 8:00 AM - 5:00 PM
: Monday to Saturday 8:00 AM - 9:00 PM; Sunday 8:00 AM - 5:00 PM
: Monday to Saturday 8:00 AM - 9:00 PM; Sunday 8:00 AM - 5:00 PM

: Everyday 9:00 AM - 4:00 PM
: Everyday 9:00 AM - 4:00 PM
: Everyday 9:00 AM - 4:00 PM
: Everyday 9:00 AM - 4:00 PM
: Everyday 9:00 AM - 4:00 PM
: Everyday 9:00 AM - 4:00 PM
: Everyday 9:00 AM - 4:00 PM
: Everyday 9:00 AM - 4:00 PM
: Everyday 9:00 AM - 4:00 PM
: Everyday 9:00 AM - 4:00 PM
: Everyday 9:00 AM - 4:00 PM
: Everyday 9:00 AM - 4:00 PM

: Monday to Saturday 9:00 AM - 5:00 PM
: Monday to Saturday 9:00 AM - 5:00 PM
: Monday to Saturday 9:00 AM - 5:00 PM
: Monday to Saturday 9:00 AM - 5:00 PM
: Monday to Saturday 9:00 AM - 5:00 PM
: Monday to Saturday 9:00 AM - 5:00 PM
: Monday to Saturday 9:00 AM - 5:00 PM
: Monday to Saturday 9:00 AM - 5:00 PM
: Monday to Saturday 9:00 AM - 5:00 PM
: Monday to Saturday 9:00 AM - 5:00 PM
: Monday to Saturday 9:00 AM - 5:00 PM
: Monday to Saturday 9:00 AM - 5:00 PM

: Thursday to Saturday 10:00 AM - 4:00 PM
: Thursday to Saturday 10:00 AM - 4:00 PM
: Thursday to Saturday 10:00 AM - 4:00 PM
: Thursday to Saturday 10:00 AM - 4:00 PM
: Thursday to Saturday 10:00 AM - 4:00 PM
: Thursday to Saturday 10:00 AM - 4:00 PM
: Thursday to Saturday 10:00 AM - 4:00 PM
: Thursday to Saturday 10:00 AM - 4:00 PM
: Thursday to Saturday 10:00 AM - 4:00 PM
: Thursday to Saturday 10:00 AM - 4:00 PM
: Thursday to Saturday 10:00 AM - 4:00 PM
: Thursday to Saturday 10:00 AM - 4:00 PM