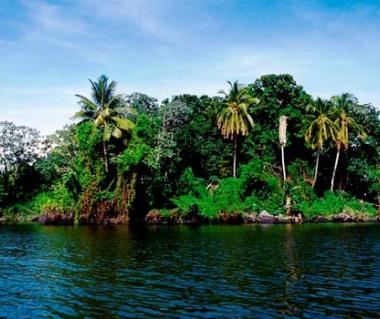 Nicaragua Trip Planner
Plan your customized trip plan for Nicaragua. Choose from Top Toursim cities and tourist attarctions of Nicaragua using trip planner.
Nicaragua Overview
Central America Nicaragua
Nicaragua is Central America's largest country and it also contains the Central America's largest freshwater-body. One quarter that makes up the population residse in Nicaraguan and this is what makes it the Central America's second largest metropolitan area. There is a lot of tourist activity in Central America San Juan,Nicaragua and some of the events and activities you can expect to do are mentioned below.
Climate: In the highlands, the temperature is cooler, but in the lowlands, it is hotter. During the dry months, which are between the November and April, it can get very hot in the lowlands. Torrential downpours during the rainy season, which is between May and October, will leave you drenched and cold. The mountainous regions can get cloudy and cool.
Best Time to Travel
Many businesses shut down during the Easter and Christmas holidays and this is also the time when local travellers swarm in to popular destinations. The best time to travel would be when the weather is dry and warm, between November and April. At least you will be able to get around the city without any trouble.
Travel Information: Getting to and Around
When traveling around Nicaragua most populated areas, it can be very straightforward, but if you are planning a lengthy journey overland as a seasoned traveller, you will find planes to the airstrip. Traveling around Nicaragua is affordable, even though prices have risen over the years, it is still affordable. You can board a bus to get you around the city or you can also use a private car. If you are a tourist it might be a good idea to hire a car. Check online for companies that offer car rental services and you will be able to find one.
Where to Stay
You will find that the price for accommodation in the Nicaragua can be quite affordable. There are many options you can choose from, and if you don't mind dorm rooms or motels, there is something for you. If you like to find a hotel in the city, this can be more expensive. Some options available include: Barrio Martha Qeuzade, Managua. You could also try the Backpackers Inn located near MetroCentro. There are many options available and you will find the best place to rest your head. Expect to pay anything from $20 especially if you are going to stay in dorm rooms or motels, they are quite affordable.
What to See
The one thing that is hidden in the beauty of Nicaragua is the exotic creatures. Some examples of creatures are: jaguars, anteaters, three-toed sloths and armadillos.
Corn Islands – Be sure to visit the islands if you would like to go snorkelling and scuba diving with the family. This is one event that you must not miss, your kids will love it too.
Granada – Located at the foot of Mombacho volcano, this is a neo-classical cathedral. This is a religious spot and attracts a lot of visitors especially the Catholics.
Where To Be
San Jaundel Sur – this is where you need to be if you are looking for a night on non-stop partying and an atmosphere that nothing else can compare to. They sell all types of alcohol here and music is non stop throughout the night.
There is something for everyone in Nicaragua, and if you would love a cold beer while dancing on the floor, there is nothing stopping you from having the time of your life. Nicaragua offers some upscale bars and party animals.
There are also casinos and cinemas in Nicaragua, so you will have a lot to do. You will definitely need to visit this place and you will live to member it.
Eat outs
There are many restaurants around Nicaraguan where you can enjoy a hearty breakfast, a fatty lunch or a nice filling dinner.
Visit restaurants in Managua, because here you will be able to find the traditional American burger and also foods that make Nicaraguan unique.
They also serve exotic foods and popular western meals.
Events
Toro Huaco – this takes places in every single town in Nicaraguan and it is dedicated to their patron saint.
City of the Flowers – on Thursdays you can attend the arts-and-crafts and also a folk-dancing celebration, again not something to miss.
There is much to do and see in Nicaragua every day of the year, so it doesn't matter when you decide to go, you will get the opportunity.
If you are a tourist visiting Nicaragua, you will need to do all your bookings in advance especially if you are going to visit around Christmas and Easter holidays.
Searching for something specific?