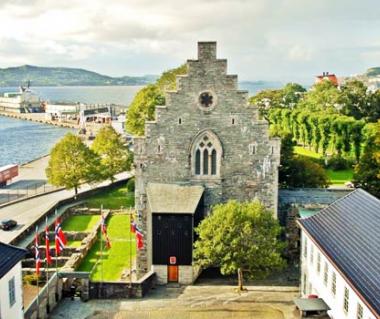 Norway Trip Planner
Plan your customized trip plan for Norway. Choose from Top Toursim cities and tourist attarctions of Norway using trip planner.
Norway Overview
An enchanting mix of cities and villages, of fjords and breathtakingly beautiful seas, Norway is one of Europe's few countries where you can be in a busy city in the morning and out in the countryside, without a soul around for miles, by the evening. `The Land of the Midnight Sun', this is the country where during the summer, the sun does not go down even at night (not a phenomenon all over Norway, though- it happens only in the Lofoten Islands). An unusual country that has virtually everything you could want: natural beauty, adventure, beautiful medieval cities, and more.
Getting In And Around Norway
Air: Norway's main gateway- as far as air travel is concerned- is Oslo's international airport, which is linked by various airlines to other countries. Most destinations from which you can get direct flights to Oslo lie within Europe, so if you want to fly to Norway from outside the continent, you'll need to get to a major European airport first. There are smaller international airports at a few other Norwegian cities, including Trondheim, Stavanger, and Bergen, but flights to these are fewer.
Rail: - Most trains coming to Norway arrive in Oslo, although some trains also run to Trondheim and Narvik from Stockholm in Sweden.
Climate and the best time to visit
Norway's a cold country, so unless you're very keen on skiing or on getting a glimpse of the elusive Aurora Borealis, visiting the country in the winter is really not recommended. The best time to tour Norway is during the summer, starting May and extending up to September. This is the time when the weather's pleasant and all the tourist attractions are open. Late spring, when the fruit trees are in full bloom, is a good time too, especially if you want to see the country at its scenic best
What to see
Norway is a naturalist's haven. The sheer beauty of the misty fiords and the breathtaking magnificence of the mountainscape are bound to hold you captive. Start your foray into this country at Oslo, the swinging capital that offers you a host of museums to satiate your cultural curiosity. What Norway is really known for is its natural beauty- its mountains, glaciers, and bewitchingly lovely fiords. For anybody who's keen on natural beauty and is a good sailor, one experience, which shouldn't be missed, is the Norwegian Coastal Voyage (Hurtigruten), an 11-day trip from Bergen to Kirkenes. A great way to see the coastal beauty of the country, the Hutigruta makes frequent stops along the coast so that passengers can disembark and visit ports.
Searching for something specific?