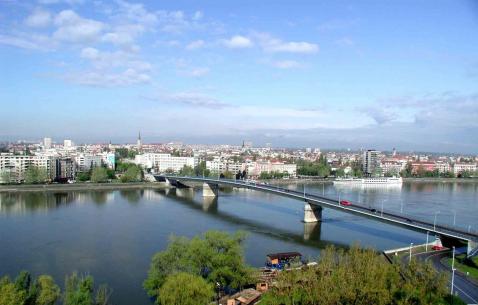 The Best Things To Do in Novi Sad
Located in southern Poland, Nowy Sacz is one of the most coveted destinations in the country owing to a number of tourist attractions that bejewel it. Visit one of the largest and best skansens in the country with Sacz Ethnographic Park and get to see houses and other buildings representing several ethnic cultures from the Carpathian Mountains and foothills. There are also other things to do in Nowy Sacz that can keep you glued to it. For a cultural experience, you can visit the Gothic House museum, Jewish synagogue and Collegiate church of St. Margaret. Other than that, you can also visit the Royal castle that was built by Kazimierz III Wielki in the 1350s and still stands today as a reminiscent of past.
One of the pivotal attractions of Nowy Sacz is the Strauss Café that dates back to 9th century and looks beautiful with its lavish neoclassical interior elements, chandeliers and period furnishings. Although quaint, Nowy Sacz will definitely inspire you to take up that travel to witness its immense beauty.
Explore the travel planning tool for your visit to Novi Sad and create a flawless plan in few simple steps!
16 Tourist Attractions in Novi Sad

Must see places in Novi Sad ranked on popularity. Here is the complete list of best attractions in Novi Sad and point of interests to visit.
Tourist Attractions Near Novi Sad
Find Your Novi Sad Attractions on Map
Types of Things To Do in Novi Sad
Find more attractions and places to visit in Novi Sad under these things to do categories.
What To Do in Novi Sad: Day-Wise Ideas
Find what not to miss in Novi Sad! Recommended Novi Sad itineraries and vacation ideas created by travelers across the world.