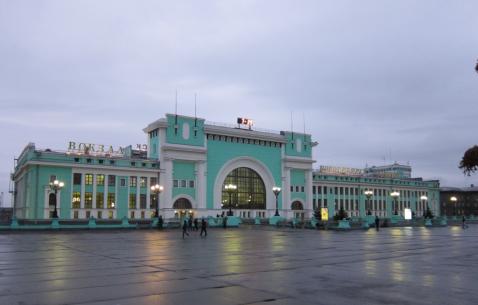 The third most-populas city of Russia, Novosibirsk shed its earthy image and emerged as a bustling city after it gained the status of being the capital city of Siberia. Underneath, it is still a calm, tranquil, artsy city boasting a huge array of theatres. The theatres of Novosibirsk have been contributing to the art and culture of Russia since centuries. Be it the Novosibirsk State Academic Opera and Ballet Theatre or the regional puppet theatre, Novosibirsk has something for everyone.
The city was founded in 1893 as a future station of the Trans-Siberian railway line. The first bridge over the Ob River was laid as the foundation of what would turn out to be a huge city. Novosibirsk was just a village till the arrival of railways and this event acted as a catalyst in the city's growth. Although the city took a toll during the Russian civil war, it managed to survive and rose again like a phoenix.
The city has many landmark monuments marking the Siberia-Russia merge, the great patriotic war and never fails to pay homage to the martyrs. There are several monuments constructed all over the city dedicated to the martyrs and the warriors. There are also quirky monuments like the one dedicated to Mice. Taking a walking tour of all these monuments is recommended by Novosibirsk travel guide.
Visit Novosibirsk, fall in love with its charming Lenin square, enlighten yourself at the museums and be entertained at its theatres, this is a place to be!
Essential travel information and Novosibirsk tips for your visit
Most of the Cathedrals, churches, monasteries and temples in the city are orthodox and female visitors are requested to cover their heads while entering any such religious area. Also, modest dressing is recommended.
Public transport is busy during 8 to 9 in the morning and 4 to 6 in the evening, avoid taking the transport at these hours.