Best Time To Visit Odense
Explore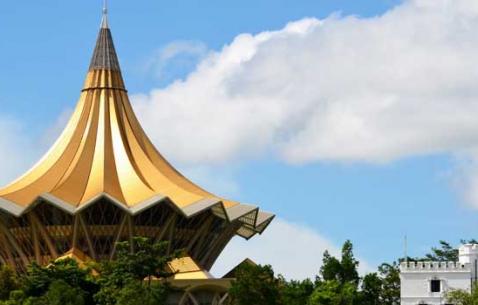 Accommodations with

See All
Best Time To Go To Odense
Tourist season: May – September is the time when most tourists choose to descend on this Nordic fairytale land. The city looks beautiful in the sunshine and there are ample outdoor performances, theatre, Operatic performances not to mention several street musicians on every corner!
Post September sees the beginning of the term at the Universities and hence is filled with students enjoying their free time in the many Cafes and pubs around the city.
Explore the best travel planner for your visit to Odense and create a flawless plan in few simple steps!
Best time to go to Odense Attractions

: Everyday 11:00 AM - 5:00 PM
: Everyday 11:00 AM - 5:00 PM
: Everyday 11:00 AM - 5:00 PM
: Everyday 11:00 AM - 4:00 PM
: Everyday 11:00 AM - 4:00 PM
: Everyday 11:00 AM - 4:00 PM
: Everyday 11:00 AM - 5:00 PM
: Everyday 11:00 AM - 5:00 PM
: Everyday 11:00 AM - 5:00 PM
: Everyday 11:00 AM - 5:00 PM

: Everyday 10:00 AM - 4:00 PM
: Everyday 10:00 AM - 4:00 PM
: Everyday 10:00 AM - 4:00 PM
: Everyday 10:00 AM - 4:00 PM
: Everyday 10:00 AM - 4:00 PM
: Everyday 10:00 AM - 4:00 PM
: Everyday 10:00 AM - 4:00 PM
: Everyday 10:00 AM - 4:00 PM
: Everyday 10:00 AM - 4:00 PM
: Everyday 10:00 AM - 4:00 PM
: Everyday 10:00 AM - 4:00 PM
: Everyday 10:00 AM - 4:00 PM

: Tuesday to Sunday 10:00 AM - 3:30 PM
: Tuesday to Sunday 10:00 AM - 3:30 PM
: Tuesday to Sunday 10:00 AM - 3:30 PM
: Tuesday to Sunday 10:00 AM - 3:30 PM
: Tuesday to Sunday 10:00 AM - 3:30 PM
: Everyday 10:00 AM - 3:30 PM
: Tuesday to Sunday 10:00 AM - 3:30 PM
: Tuesday to Sunday 10:00 AM - 3:30 PM
: Tuesday to Sunday 10:00 AM - 3:30 PM
: Tuesday to Sunday 10:00 AM - 3:30 PM

: Everyday 10:00 AM - 3:30 PM
: Everyday 10:00 AM - 3:30 PM
: Everyday 10:00 AM - 3:30 PM
: Everyday 10:00 AM - 3:30 PM
: Everyday 10:00 AM - 3:30 PM
: Everyday 10:00 AM - 3:30 PM
: Everyday 10:00 AM - 3:30 PM
: Everyday 10:00 AM - 3:30 PM
: Everyday 10:00 AM - 3:30 PM
: Everyday 10:00 AM - 3:30 PM
: Everyday 10:00 AM - 3:30 PM
: Everyday 10:00 AM - 3:30 PM

: Everyday 10:00 AM - 4:00 PM
: Everyday 10:00 AM - 4:00 PM
: Everyday 10:00 AM - 4:00 PM
: Everyday 10:00 AM - 4:00 PM
: Everyday 10:00 AM - 4:00 PM
: Everyday 10:00 AM - 4:00 PM
: Everyday 10:00 AM - 4:00 PM
: Everyday 10:00 AM - 4:00 PM
: Everyday 10:00 AM - 4:00 PM
: Everyday 10:00 AM - 4:00 PM
: Everyday 10:00 AM - 4:00 PM
: Everyday 10:00 AM - 4:00 PM

: Everyday 2:00 PM - 7:00 PM
: Everyday 2:00 PM - 7:00 PM
: Everyday 2:00 PM - 7:00 PM
: Everyday 2:00 PM - 7:00 PM
: Everyday 2:00 PM - 7:00 PM
: Everyday 2:00 PM - 7:00 PM
: Everyday 2:00 PM - 7:00 PM
: Everyday 2:00 PM - 7:00 PM
: Everyday 2:00 PM - 7:00 PM
: Everyday 2:00 PM - 7:00 PM
: Everyday 2:00 PM - 7:00 PM
: Everyday 2:00 PM - 7:00 PM

: Everyday 10:00 AM - 3:30 PM
: Everyday 10:00 AM - 3:30 PM
: Everyday 10:00 AM - 3:30 PM
: Everyday 10:00 AM - 3:30 PM
: Everyday 10:00 AM - 3:30 PM
: Everyday 10:00 AM - 3:30 PM
: Everyday 10:00 AM - 3:30 PM
: Everyday 10:00 AM - 3:30 PM
: Everyday 10:00 AM - 3:30 PM
: Everyday 10:00 AM - 3:30 PM
: Everyday 10:00 AM - 3:30 PM
: Everyday 10:00 AM - 3:30 PM

: Tuesday, Wednesday, Friday, Saturday, Sunday 10:00 AM - 2:00 PM
: Tuesday, Wednesday, Friday, Saturday, Sunday 10:00 AM - 2:00 PM
: Tuesday, Wednesday, Friday, Saturday, Sunday 10:00 AM - 2:00 PM
: Tuesday, Wednesday, Friday, Saturday, Sunday 10:00 AM - 2:00 PM
: Tuesday, Wednesday, Friday, Saturday, Sunday 10:00 AM - 2:00 PM
: Tuesday, Wednesday, Friday, Saturday, Sunday 10:00 AM - 2:00 PM
: Tuesday, Wednesday, Friday, Saturday, Sunday 10:00 AM - 2:00 PM
: Tuesday, Wednesday, Friday, Saturday, Sunday 10:00 AM - 2:00 PM
: Tuesday, Wednesday, Friday, Saturday, Sunday 10:00 AM - 2:00 PM
: Tuesday, Wednesday, Friday, Saturday, Sunday 10:00 AM - 2:00 PM
: Tuesday, Wednesday, Friday, Saturday, Sunday 10:00 AM - 2:00 PM
: Tuesday, Wednesday, Friday, Saturday, Sunday 10:00 AM - 2:00 PM

:
: Friday to Sunday 10:00 AM - 4:00 PM
: Friday to Sunday 10:00 AM - 4:00 PM
: Friday to Sunday 10:00 AM - 4:00 PM
: Friday to Sunday 10:00 AM - 4:00 PM
: Friday to Sunday 10:00 AM - 4:00 PM
: Friday to Sunday 10:00 AM - 4:00 PM
: Friday to Sunday 10:00 AM - 4:00 PM
: Friday to Sunday 10:00 AM - 4:00 PM
: Friday to Sunday 10:00 AM - 4:00 PM

: Tuesday to Sunday 1:00 PM - 3:00 PM
: Tuesday to Sunday 1:00 PM - 3:00 PM
: Tuesday to Sunday 1:00 PM - 3:00 PM
: Tuesday to Sunday 1:00 PM - 3:00 PM
: Tuesday to Sunday 1:00 PM - 3:00 PM
: Everyday 1:00 PM - 3:00 PM
: Everyday 1:00 PM - 3:00 PM
: Everyday 1:00 PM - 3:00 PM
: Tuesday to Sunday 1:00 PM - 3:00 PM
: Tuesday to Sunday 1:00 PM - 3:00 PM
: Tuesday to Sunday 1:00 PM - 3:00 PM
: Tuesday to Sunday 1:00 PM - 3:00 PM

: Everyday 11:00 AM - 2:00 PM
: Everyday 11:00 AM - 2:00 PM
: Everyday 11:00 AM - 2:00 PM
: Everyday 11:00 AM - 2:00 PM
: Everyday 11:00 AM - 2:00 PM
: Everyday 11:00 AM - 2:00 PM
: Everyday 11:00 AM - 2:00 PM
: Everyday 11:00 AM - 2:00 PM
: Everyday 11:00 AM - 2:00 PM
: Everyday 11:00 AM - 2:00 PM
: Everyday 11:00 AM - 2:00 PM
: Everyday 11:00 AM - 2:00 PM

: Everyday 11:00 AM - 1:00 PM
: Everyday 11:00 AM - 1:00 PM
: Everyday 11:00 AM - 1:00 PM
: Everyday 11:00 AM - 1:00 PM
: Everyday 11:00 AM - 1:00 PM
: Everyday 11:00 AM - 1:00 PM
: Everyday 11:00 AM - 1:00 PM
: Everyday 11:00 AM - 1:00 PM
: Everyday 11:00 AM - 1:00 PM
: Everyday 11:00 AM - 1:00 PM
: Everyday 11:00 AM - 1:00 PM
: Everyday 11:00 AM - 1:00 PM

: Monday to Saturday 8:00 PM - 11:00 PM; Sunday 3:00 PM - 6:00 PM
: Monday to Saturday 8:00 PM - 11:00 PM; Sunday 3:00 PM - 6:00 PM
: Monday to Saturday 8:00 PM - 11:00 PM; Sunday 3:00 PM - 6:00 PM
: Monday to Saturday 8:00 PM - 11:00 PM; Sunday 3:00 PM - 6:00 PM
: Monday to Saturday 8:00 PM - 11:00 PM; Sunday 3:00 PM - 6:00 PM
: Monday to Saturday 8:00 PM - 11:00 PM; Sunday 3:00 PM - 6:00 PM
: Monday to Saturday 8:00 PM - 11:00 PM; Sunday 3:00 PM - 6:00 PM
: Monday to Saturday 8:00 PM - 11:00 PM; Sunday 3:00 PM - 6:00 PM
: Monday to Saturday 8:00 PM - 11:00 PM; Sunday 3:00 PM - 6:00 PM
: Monday to Saturday 8:00 PM - 11:00 PM; Sunday 3:00 PM - 6:00 PM
: Monday to Saturday 8:00 PM - 11:00 PM; Sunday 3:00 PM - 6:00 PM
: Monday to Saturday 8:00 PM - 11:00 PM; Sunday 3:00 PM - 6:00 PM

: Everyday 11:00 AM - 2:00 PM
: Everyday 11:00 AM - 2:00 PM
: Everyday 11:00 AM - 2:00 PM
: Everyday 11:00 AM - 2:00 PM
: Everyday 11:00 AM - 2:00 PM
: Everyday 11:00 AM - 2:00 PM
: Everyday 11:00 AM - 2:00 PM
: Everyday 11:00 AM - 2:00 PM
: Everyday 11:00 AM - 2:00 PM
: Everyday 11:00 AM - 2:00 PM
: Everyday 11:00 AM - 2:00 PM
: Everyday 11:00 AM - 2:00 PM

: Everyday 11:00 AM - 1:00 PM
: Everyday 11:00 AM - 1:00 PM
: Everyday 11:00 AM - 1:00 PM
: Everyday 11:00 AM - 1:00 PM
: Everyday 11:00 AM - 1:00 PM
: Everyday 11:00 AM - 1:00 PM
: Everyday 11:00 AM - 1:00 PM
: Everyday 11:00 AM - 1:00 PM
: Everyday 11:00 AM - 1:00 PM
: Everyday 11:00 AM - 1:00 PM
: Everyday 11:00 AM - 1:00 PM
: Everyday 11:00 AM - 1:00 PM

: Monday, Tuesday, Wednesday, Thursday, Saturday, Sunday 10:00 AM - 1:00 PM; Friday 10:00 AM - 1:00 PM
: Monday, Tuesday, Wednesday, Thursday, Saturday, Sunday 10:00 AM - 1:00 PM; Friday 10:00 AM - 1:00 PM
: Monday, Tuesday, Wednesday, Thursday, Saturday, Sunday 10:00 AM - 1:00 PM; Friday 10:00 AM - 1:00 PM
: Monday, Tuesday, Wednesday, Thursday, Saturday, Sunday 10:00 AM - 1:00 PM; Friday 10:00 AM - 1:00 PM
: Monday, Tuesday, Wednesday, Thursday, Saturday, Sunday 10:00 AM - 1:00 PM; Friday 10:00 AM - 1:00 PM
: Monday, Tuesday, Wednesday, Thursday, Saturday, Sunday 10:00 AM - 1:00 PM; Friday 10:00 AM - 1:00 PM
: Monday, Tuesday, Wednesday, Thursday, Saturday, Sunday 10:00 AM - 1:00 PM; Friday 10:00 AM - 1:00 PM
: Monday, Tuesday, Wednesday, Thursday, Saturday, Sunday 10:00 AM - 1:00 PM; Friday 10:00 AM - 1:00 PM
: Monday, Tuesday, Wednesday, Thursday, Saturday, Sunday 10:00 AM - 1:00 PM; Friday 10:00 AM - 1:00 PM
: Monday, Tuesday, Wednesday, Thursday, Saturday, Sunday 10:00 AM - 1:00 PM; Friday 10:00 AM - 1:00 PM
: Monday, Tuesday, Wednesday, Thursday, Saturday, Sunday 10:00 AM - 1:00 PM; Friday 10:00 AM - 1:00 PM
: Monday, Tuesday, Wednesday, Thursday, Saturday, Sunday 10:00 AM - 1:00 PM; Friday 10:00 AM - 1:00 PM

: Everyday 10:00 AM - 4:00 PM
: Everyday 10:00 AM - 4:00 PM
: Everyday 10:00 AM - 4:00 PM
: Everyday 10:00 AM - 4:00 PM
: Everyday 10:00 AM - 4:00 PM
: Everyday 10:00 AM - 4:00 PM
: Everyday 10:00 AM - 4:00 PM
: Everyday 10:00 AM - 4:00 PM
: Everyday 10:00 AM - 4:00 PM
: Everyday 10:00 AM - 4:00 PM
: Everyday 10:00 AM - 4:00 PM
: Everyday 10:00 AM - 4:00 PM

: Everyday 24 Hrs
: Everyday 24 Hrs
: Everyday 24 Hrs
: Everyday 24 Hrs
: Everyday 24 Hrs
: Everyday 24 Hrs
: Everyday 24 Hrs
: Everyday 24 Hrs
: Everyday 24 Hrs
: Everyday 24 Hrs
: Everyday 24 Hrs
: Everyday 24 Hrs

: Everyday 24 Hrs
: Everyday 24 Hrs
: Everyday 24 Hrs
: Everyday 24 Hrs
: Everyday 24 Hrs
: Everyday 24 Hrs
: Everyday 24 Hrs
: Everyday 24 Hrs
: Everyday 24 Hrs
: Everyday 24 Hrs
: Everyday 24 Hrs
: Everyday 24 Hrs

: Everyday 24 Hrs
: Everyday 24 Hrs
: Everyday 24 Hrs
: Everyday 24 Hrs
: Everyday 24 Hrs
: Everyday 24 Hrs
: Everyday 24 Hrs
: Everyday 24 Hrs
: Everyday 24 Hrs
: Everyday 24 Hrs
: Everyday 24 Hrs
: Everyday 24 Hrs

: Everyday 24 Hrs
: Everyday 24 Hrs
: Everyday 24 Hrs
: Everyday 24 Hrs
: Everyday 24 Hrs
: Everyday 24 Hrs
: Everyday 24 Hrs
: Everyday 24 Hrs
: Everyday 24 Hrs
: Everyday 24 Hrs
: Everyday 24 Hrs
: Everyday 24 Hrs

: Everyday 24 Hrs
: Everyday 24 Hrs
: Everyday 24 Hrs
: Everyday 24 Hrs
: Everyday 24 Hrs
: Everyday 24 Hrs
: Everyday 24 Hrs
: Everyday 24 Hrs
: Everyday 24 Hrs
: Everyday 24 Hrs
: Everyday 24 Hrs
: Everyday 24 Hrs

: Everyday 24 Hrs
: Everyday 24 Hrs
: Everyday 24 Hrs
: Everyday 24 Hrs
: Everyday 24 Hrs
: Everyday 24 Hrs
: Everyday 24 Hrs
: Everyday 24 Hrs
: Everyday 24 Hrs
: Everyday 24 Hrs
: Everyday 24 Hrs
: Everyday 24 Hrs

: Everyday 24 Hrs
: Everyday 24 Hrs
: Everyday 24 Hrs
: Everyday 24 Hrs
: Everyday 24 Hrs
: Everyday 24 Hrs
: Everyday 24 Hrs
: Everyday 24 Hrs
: Everyday 24 Hrs
: Everyday 24 Hrs
: Everyday 24 Hrs
: Everyday 24 Hrs

: Everyday 24 Hrs
: Everyday 24 Hrs
: Everyday 24 Hrs
: Everyday 24 Hrs
: Everyday 24 Hrs
: Everyday 24 Hrs
: Everyday 24 Hrs
: Everyday 24 Hrs
: Everyday 24 Hrs
: Everyday 24 Hrs
: Everyday 24 Hrs
: Everyday 24 Hrs

: Everyday 24 Hrs
: Everyday 24 Hrs
: Everyday 24 Hrs
: Everyday 24 Hrs
: Everyday 24 Hrs
: Everyday 24 Hrs
: Everyday 24 Hrs
: Everyday 24 Hrs
: Everyday 24 Hrs
: Everyday 24 Hrs
: Everyday 24 Hrs
: Everyday 24 Hrs

: Everyday 24 Hrs
: Everyday 24 Hrs
: Everyday 24 Hrs
: Everyday 24 Hrs
: Everyday 24 Hrs
: Everyday 24 Hrs
: Everyday 24 Hrs
: Everyday 24 Hrs
: Everyday 24 Hrs
: Everyday 24 Hrs
: Everyday 24 Hrs
: Everyday 24 Hrs

: Everyday 24 Hrs
: Everyday 24 Hrs
: Everyday 24 Hrs
: Everyday 24 Hrs
: Everyday 24 Hrs
: Everyday 24 Hrs
: Everyday 24 Hrs
: Everyday 24 Hrs
: Everyday 24 Hrs
: Everyday 24 Hrs
: Everyday 24 Hrs
: Everyday 24 Hrs

: Everyday 24 Hrs
: Everyday 24 Hrs
: Everyday 24 Hrs
: Everyday 24 Hrs
: Everyday 24 Hrs
: Everyday 24 Hrs
: Everyday 24 Hrs
: Everyday 24 Hrs
: Everyday 24 Hrs
: Everyday 24 Hrs
: Everyday 24 Hrs
: Everyday 24 Hrs

: Everyday 24 Hrs
: Everyday 24 Hrs
: Everyday 24 Hrs
: Everyday 24 Hrs
: Everyday 24 Hrs
: Everyday 24 Hrs
: Everyday 24 Hrs
: Everyday 24 Hrs
: Everyday 24 Hrs
: Everyday 24 Hrs
: Everyday 24 Hrs
: Everyday 24 Hrs